Is it a top secret missile defense system? A world-wide clandestine computer network designed to topple rogue governments? The futuristic and vaguely ominous-sounding System 1 was actually an office furniture system from Dictaphone's furniture division Marble/Imperial. The furniture came from industrial designer William Lansing Plumb, who also designed Dictaphone devices. The System 1 promotional piece was designed by Chermayeff & Geismar Associates and composed of five cards and a poster.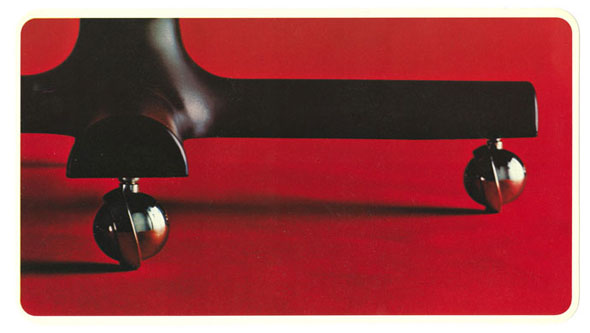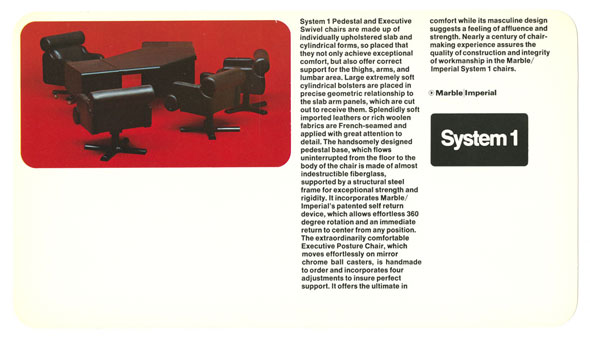 The back of each card features a doll-house sized model of the highlighted set.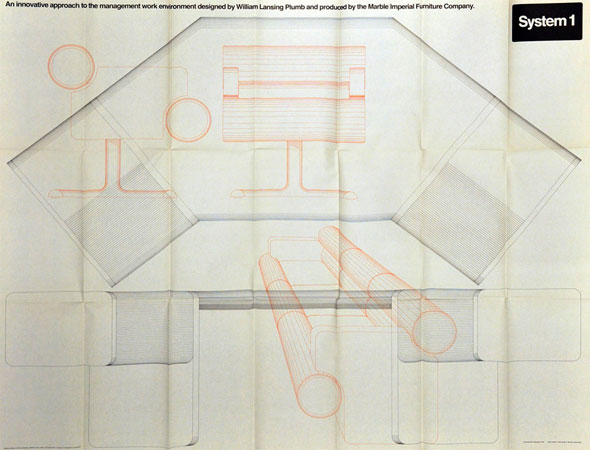 Check out the whole thing on our Flickr account.