Chermayeff & Geismar have long subscribed to the modernist principle that graphic design is a problem-solving discipline. This sampling of their promotional work for General Fireproofing's steel office furniture neatly represents how they adapted their dominant styles to suit the needs of their corporate clients.
GF's annual report of 1969 (above) features a repetition of the company logo, one that is characteristic of the sort of abstract corporate and institutional symbol that C&G pioneered in the 1950s and 60s.
Below, Ivan Chermayeff's playful illustrations contrast with GF's all-business, space-agey "Product System Alpha" – everything you need to "systematize and co-ordinate your office furnishings." (See also C&G's design for Dictaphone's System 1 – the future as interpreted by office furniture). Chermayeff applied similar whimsy to Crafton's mystical Prang.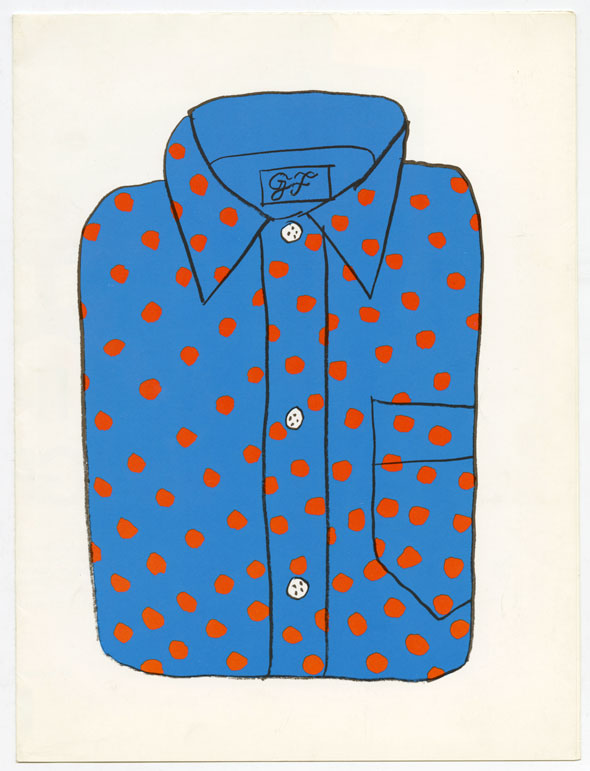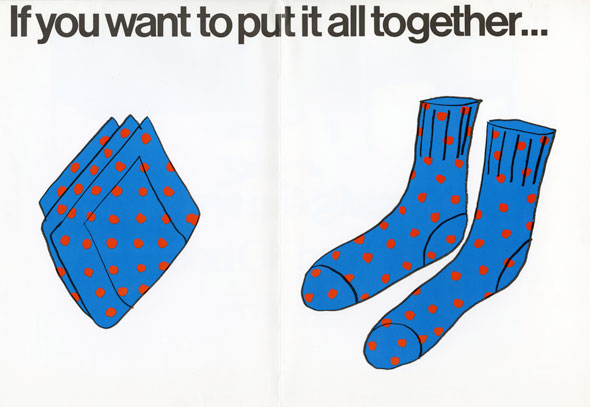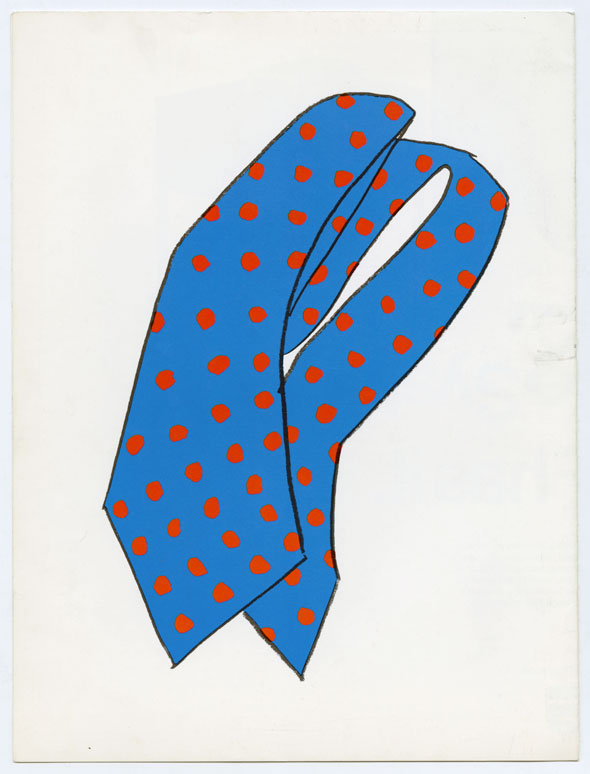 Finally, GF's hi-tech answer to the vexing wobbly table conundrum, "Unipoint", required detail-focused photography – a literal representation of the problem-solution approach. (C&G employed a similar idea for Herman Miller a decade later.)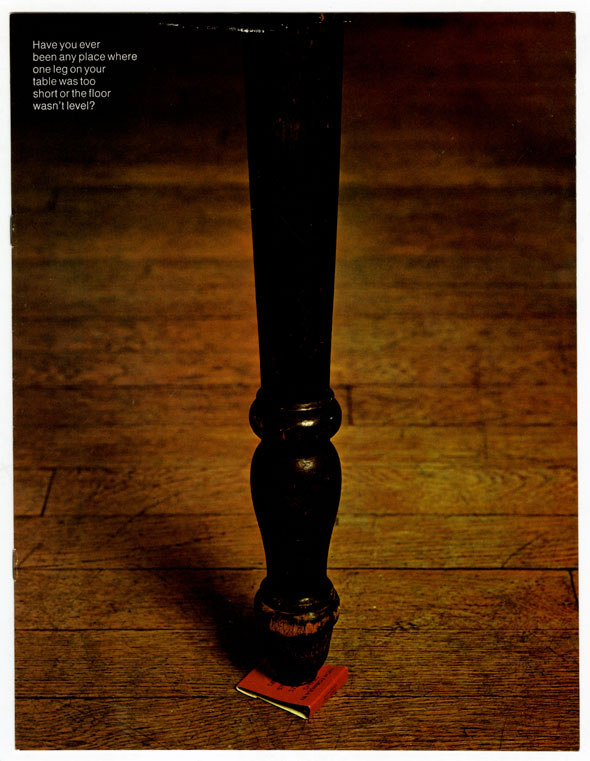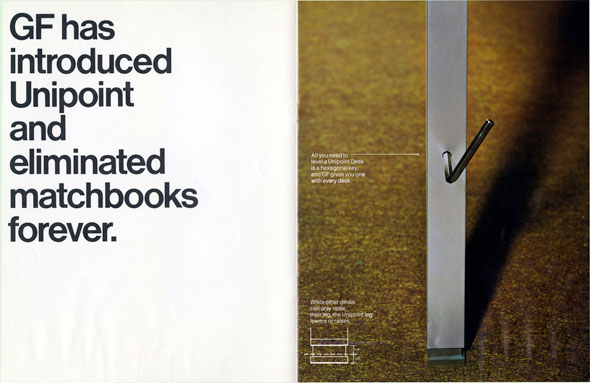 Some twenty years later, General Fireproofing went bankrupt, though the resale of their office furniture thrives on the vintage market. The Youngstown, Ohio headquarters did not fare as well; a local photographer captured its decay here.