A small (but in part, rare) sample of the printed work of comic book artist David Mazzucchelli is the latest addition to our Design Study Collection.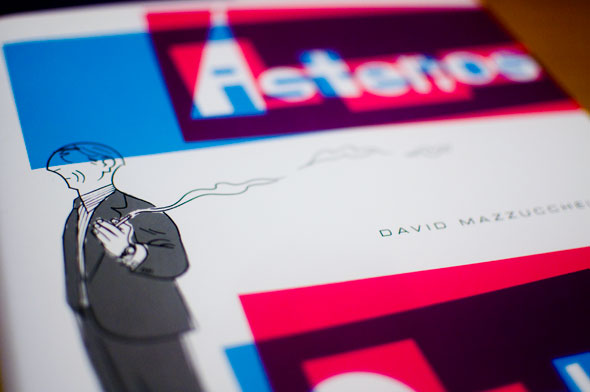 Following his stint as artist for Frank Miller's immensely popular Batman: Year One, and his more off-the-wall Rubber Blanket series, Mazzucchelli sprung to the front of the field with a fluid, dynamic graphic novel. Asterios Polyp tells the story of an architecture professor, and navigates the difficulties that arise from his materialist approach to the world through shifting graphic styles. It was an immediate hit when it was put out by Pantheon two years ago. Recommended reading.
In 2009, Comics Journal posted a conversation about the work between Mazzucchelli and Dash Shaw, who is well-known in the comics world for his ambitious work Bottomless Belly Button, and, incidentally, was Mazzucchelli's student here at SVA.
Some details from other parts of the collection: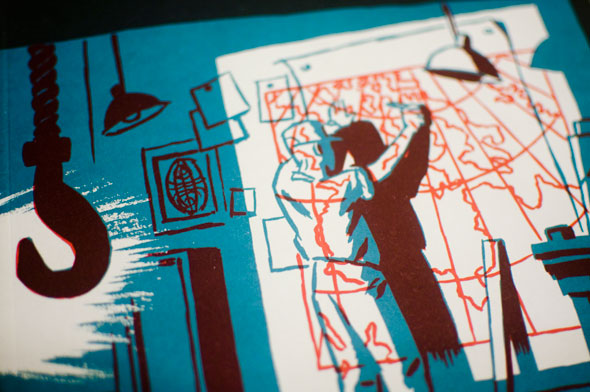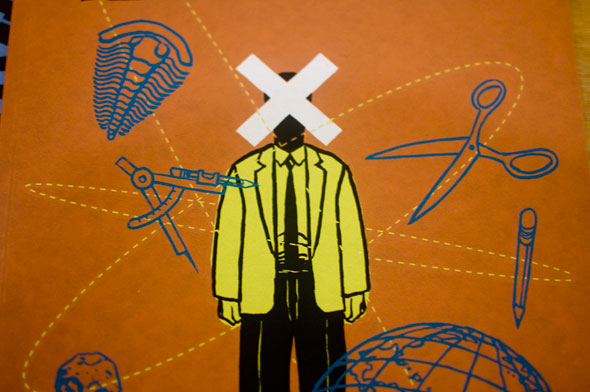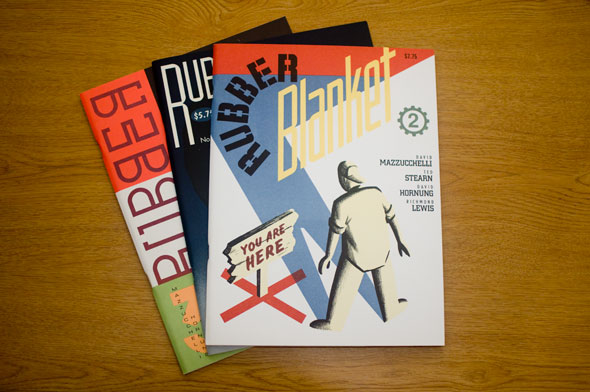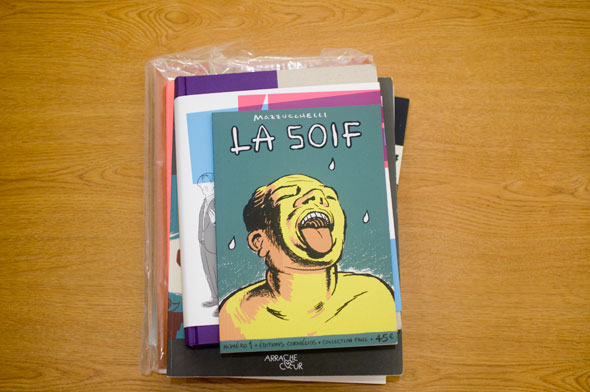 This post also appears on our Picturebox blog.