The AIGA Journal for December 1969 (one of the many such publications and annuals in the Henry Wolf Collection) featured the association's annual review of textbooks and, for the first time, a special section for learning aids.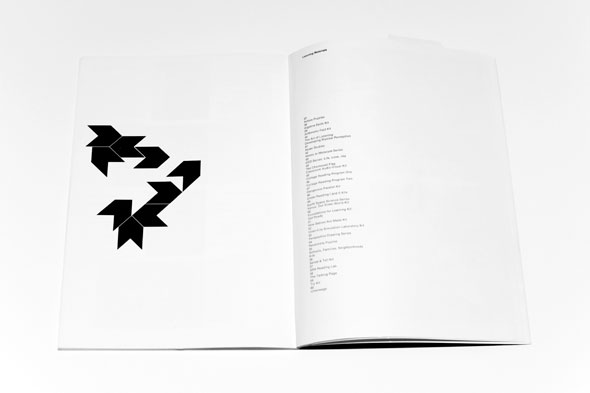 The latter ranged from basic workbooks to a crate-sized tool chest with several drawers of Platonic solids. The Foreign Policy Association contributed a board game for the classroom. Dangerous Parallel, a war simulation for 12 to 48 students, revolved around the actions and responses of student groups, each of which assumed the role of one of six governments corresponding roughly to the participants in the Korean War. (It's now the subject of several academic papers.)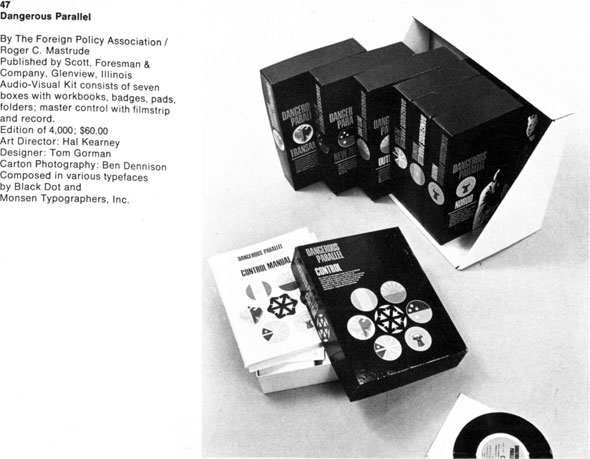 Designed by Hal Kearney and Tom Gorman, it consisted of seven kit-books with badges, pads, folders, a filmstrip and a vinyl record. Four thousand were produced, each costing $60 (about $350 today).
A few other interesting selections from the competition, including another by Kearney: