A 1968 issue of Print dedicated to graphic design in the human environment featured a mix of exemplary works in progress, as well as less successful initiatives, in Chicago, Dayton, Minneapolis & Kansas City, Salt Lake City, and New York. The NYC piece is a case study in what could have been, kicking off with Massimo Vignelli and Bob Noorda's plan to standardize graphics for the NYC subway system, which was only partially and not systematically implemented by the MTA (scroll down to "The NYCMTA and Unimark International"). Considered alongside just a few other aborted city agency design programs described in the article, one starts to wonder just how many other promising NYC design projects were foiled by lack of funds or shoddy implementation or insufficient cooperation from individual agencies.
One project that got part of the way there was Walter Kacik's massive redesign for the NYC Sanitation Department. Thanks to enthusiastic support from Sanitation Commissioner Samuel Kearing (who embraced the recommendations of Mayor John Lindsay's 1966 task force to study the city's environment and design), Kacik's streamlined design for sanitation trucks hit the streets in record time, despite initial pushback from department employees.
Kacik recounted:
Usually, there is a tremendous amount of time between the proposal and enactment of design. But with Kearing all the decisions were made in a remarkably short time. He knew what he wanted and what had to be done. It was fantastic. Newly designed sanitation trucks were on the street before we had signed our contract with the city.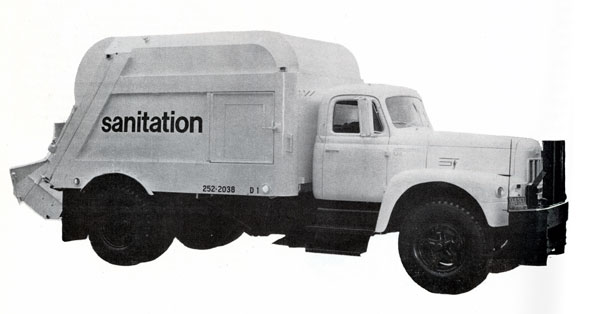 The black sans serif type on the white truck is still used today, though its stark and clean look is long gone.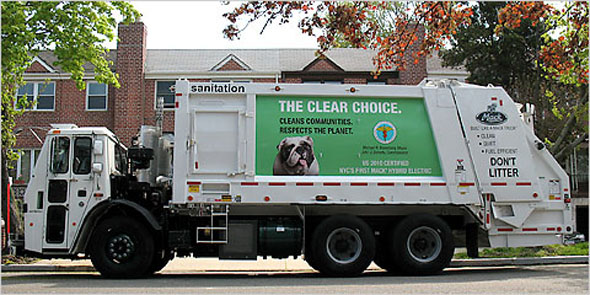 Kacik, too, ran into bureaucratic problems with the timing of his contract and the confusion that resulted from billing the city for design. While Kacik's "Keep New York Clean" signs made it to city sidewalks (and were such a big hit that many were stolen), his terrifically legible street cleaning signs were never produced (the one shown below is a model).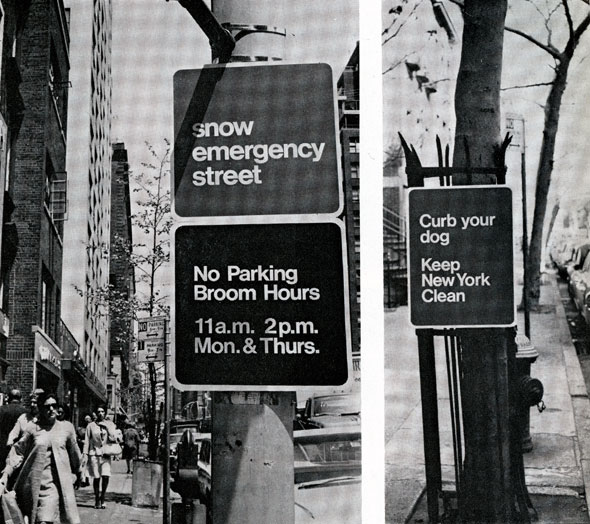 Seymour Chwast's playful signage for Central Park was never produced either (see below and the top of this post).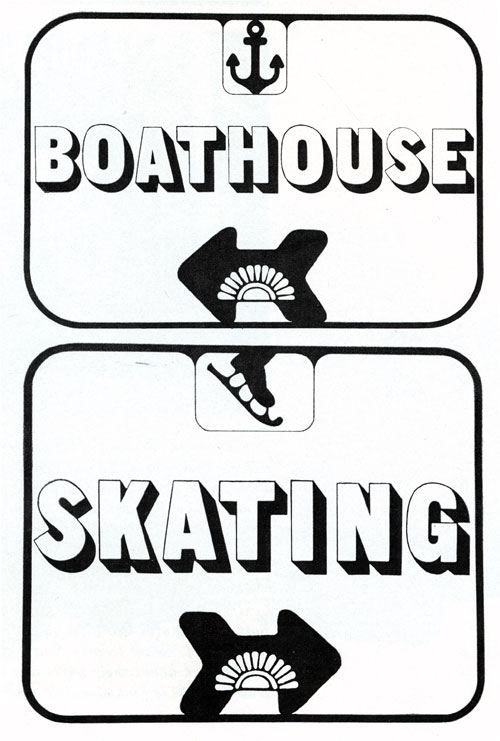 Chwast said, "I tried to give the signs some cohesive quality. I wanted them to fit in with the architectural spirit of the park – a Victorian spirit." While Chwast's designs were accepted by the Parks Department and presented to the public, "…they were never enacted. They couldn't raise the money. It was an exciting project, but it's a good thing I hadn't gone too far with it."
Around the same time, the Economic Development Council of New York hired Young & Rubicam to create ads for its "New York is New York. Is There Anywhere Else?" campaign; Herb Lubalin was brought in to design a new trademark. Predating Milton Glaser's I ♥ NY by ten years, the design, which was approved by the Economic Development Council, was barely implemented; Lubalin said he spotted it just once, where else, on a white sanitation truck (Gertrude Snyder & Alan Peckolick, Herb Lubalin. American Showcase, Inc., 1985).