One of the central responsibilities of an archive is to preserve materials from wear and tear, which typically precludes the folding, cutting, and gluing of these materials. As a collection focused primarily on design, the Milton Glaser Design Study Center and Archives has many items that were created with the intention of being used—mainly packaging, but also advertisements, games, toys, and even furniture—but our mission requires us to preserve these items for future study, making it difficult to visualize them in their final, intended forms. So, we've reproduced several of these objects on cardstock in order to showcase some of the more interesting three-dimensional objects which are otherwise stored flat. These objects are on display in the archive's vitrine in the front of the library.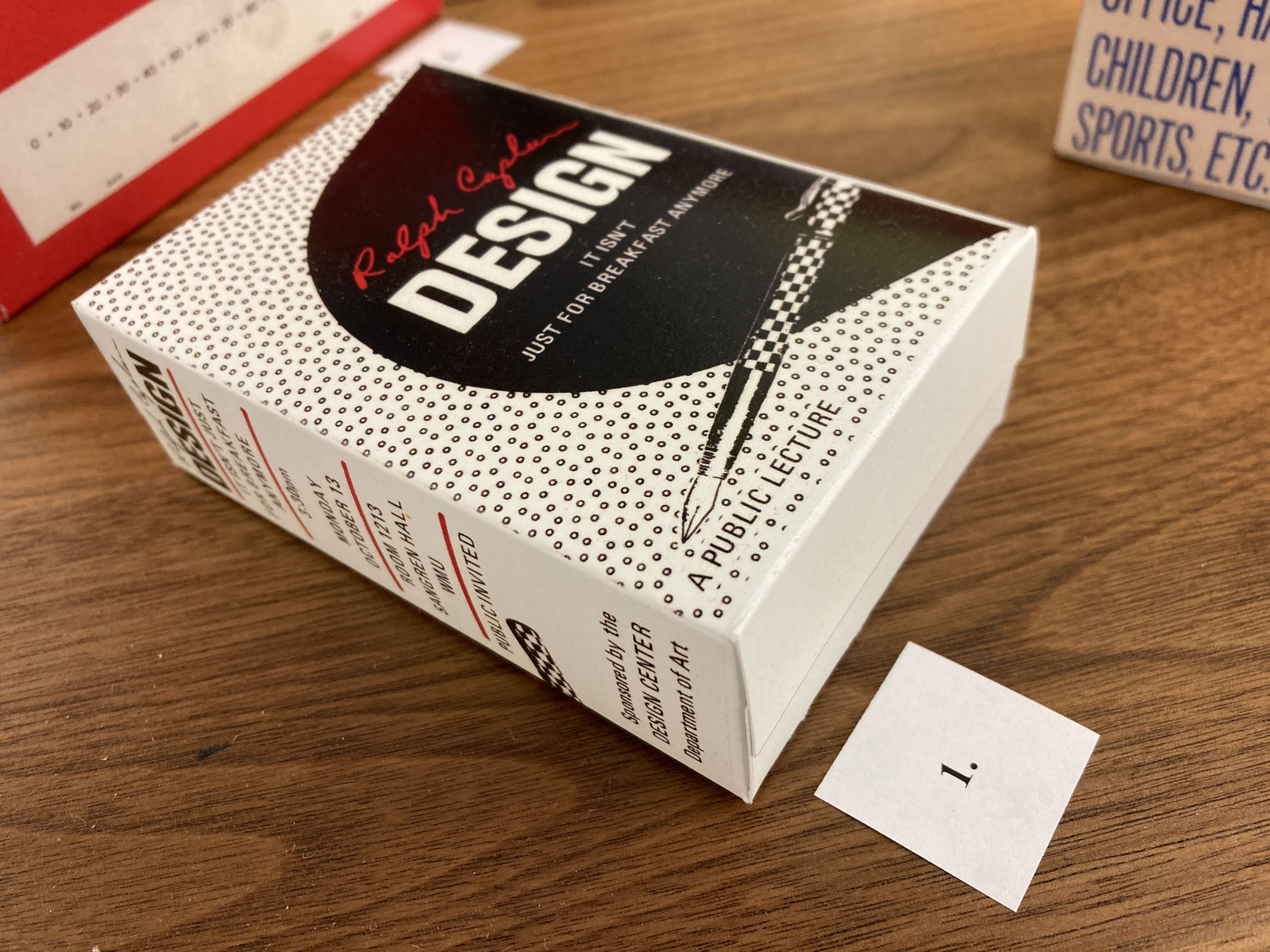 Here we have an announcement for a 1980 lecture by Ralph Caplan in the shape of a single-serving cereal box. The title of the lecture is "Design: It Isn't Just for Breakfast Anymore."
At left is a box of indicator slips used in certain Dictaphone models, designed by Chermayeff & Geismar around 1970. In the back is a promotional sculpture designed by Milton Glaser for Zanders, a German paper manufacturer. In front of that is a table tent that Glaser designed around 1987 for the Rainbow Room at the top of 30 Rockefeller Plaza.
Here are two sizes of "Wash Up!" moist towelletes designed by Chermayeff & Geismar for Lensclean in 1959. Below that are two medication packages, also by Chermayeff & Geismar, for CIBA Pharmaceuticals, circa 1965.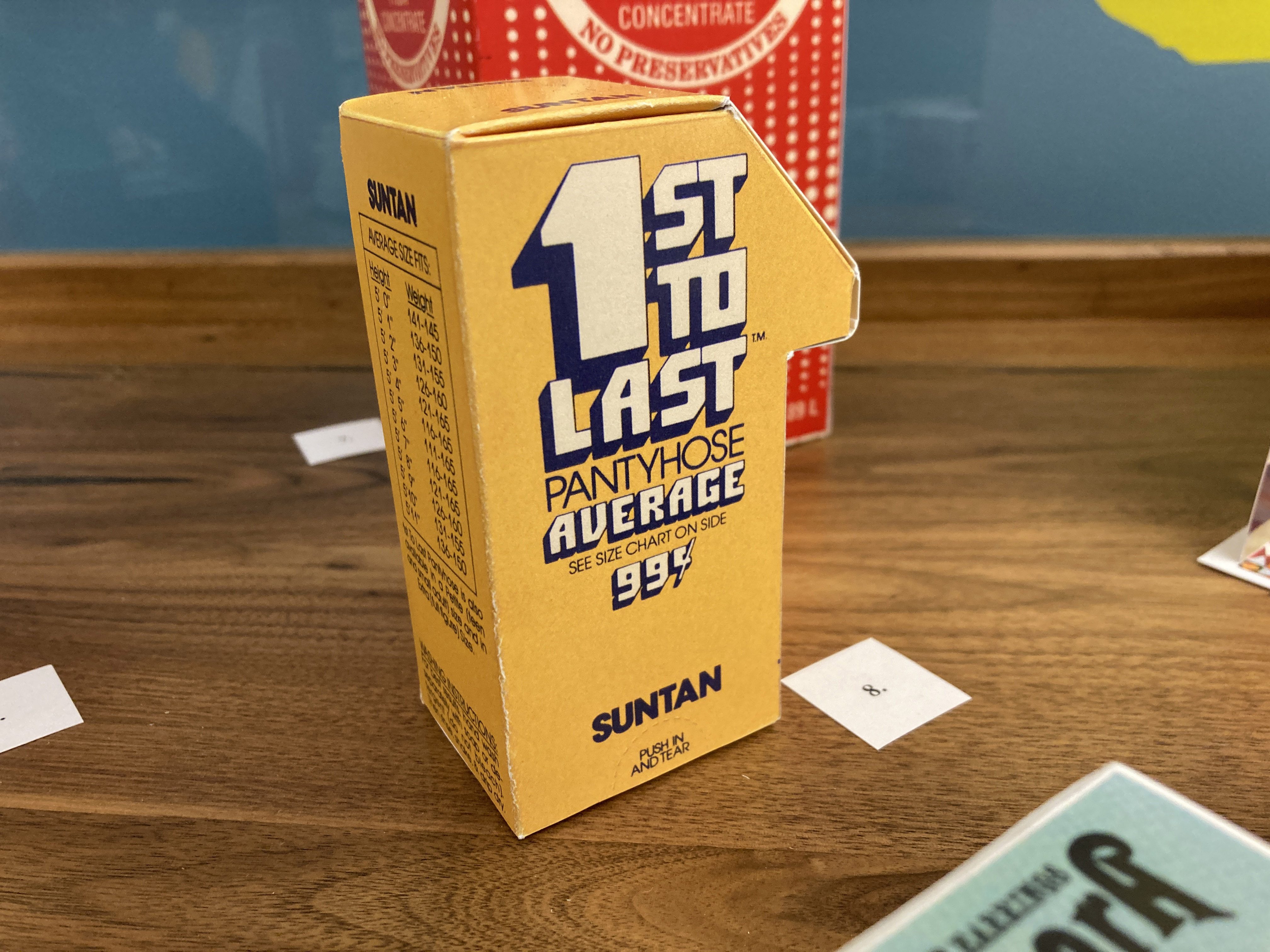 This big yellow number 1 (packaging for tights) was designed by Roger Ferriter sometime in the mid-1970s.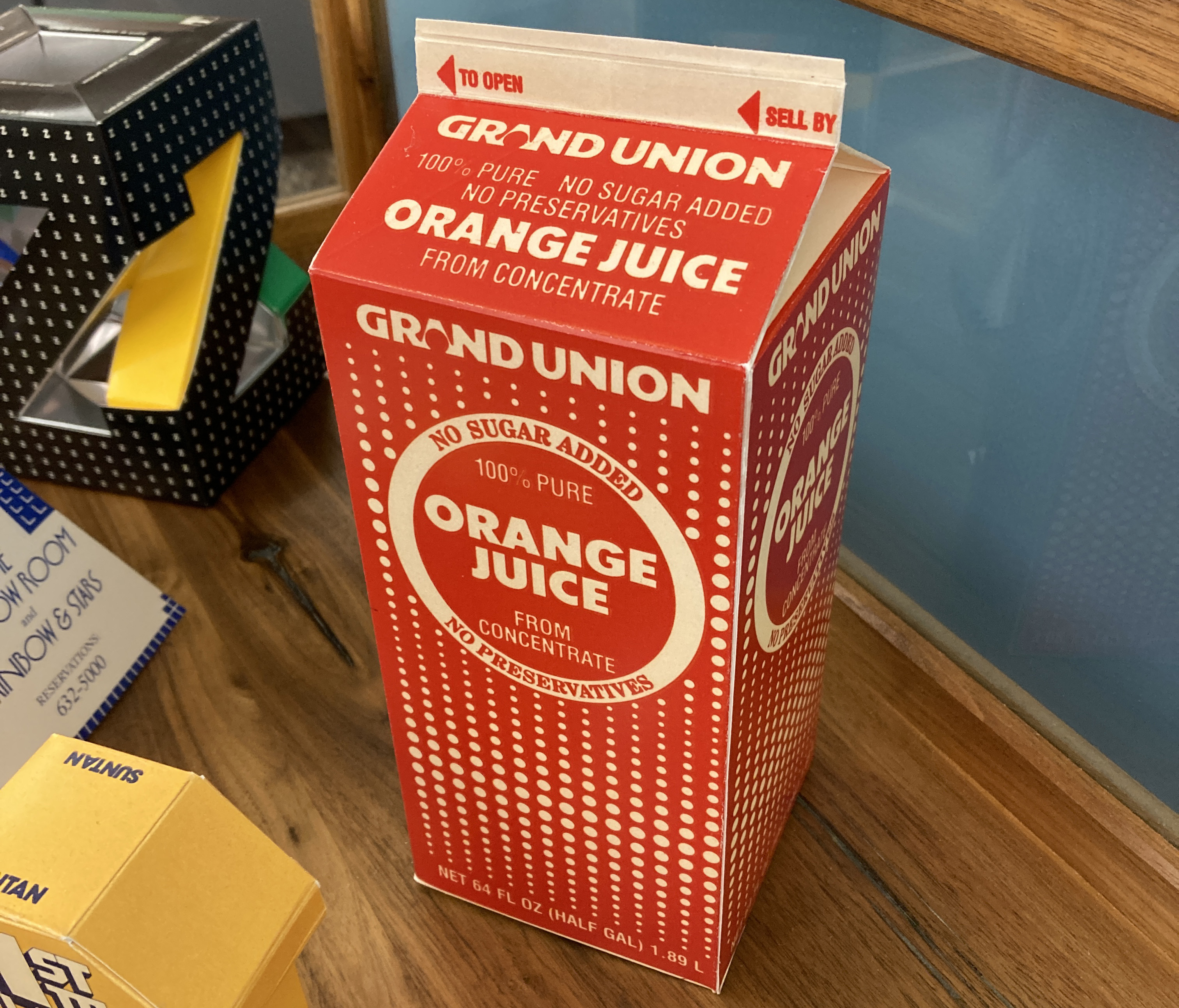 Milton Glaser designed this Orange Juice carton for the grocery chain Grand Union in the mid-1970s.
These boxes, designed by Glaser, are for fictional products. They were originally mocked up in a 1964 issue of "Imagination," the promotional publication of Champion Papers.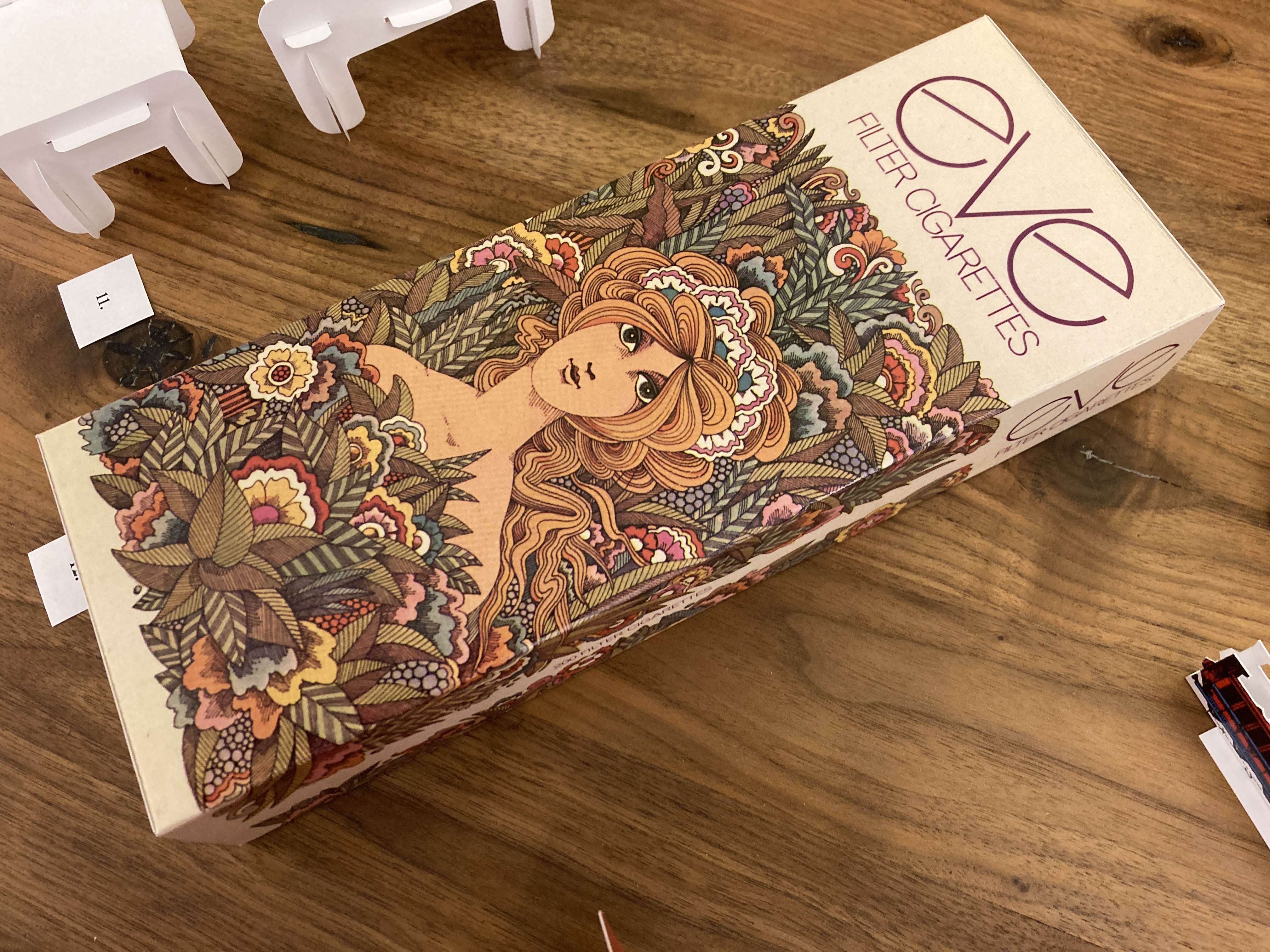 Eve cigarettes, Ligget & Myers's answer in 1970 to Virginia Slims, featured artwork by John Alcorn intended to counter the figure of the empowered, librated woman associated with Virginia Slims advertisements, promoting instead a more-traditional image of femininity.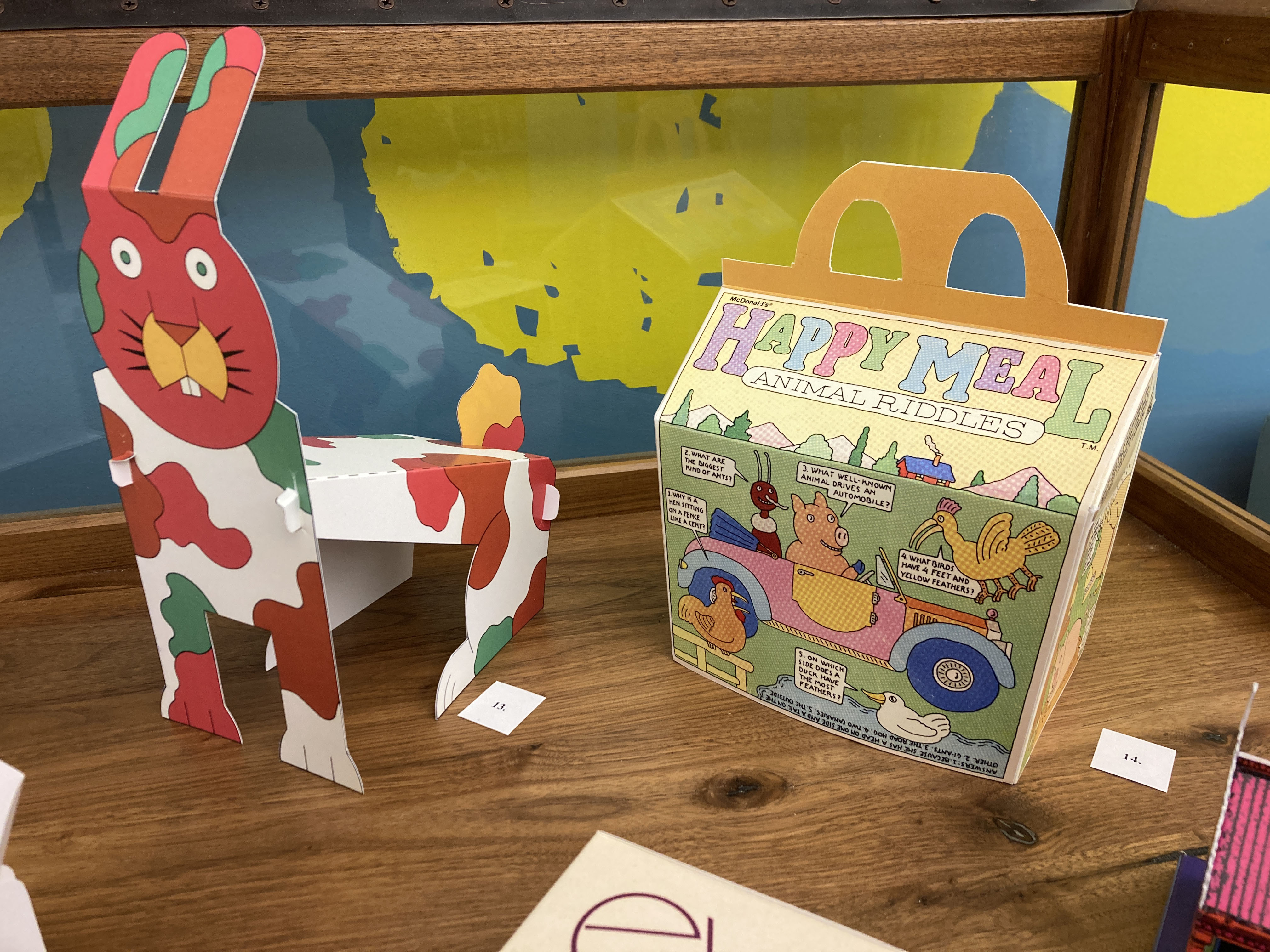 Here are some classic Seymour Chwast animals—"Homer," a rabbit from the 1993 book "Paper Pets," and an early McDonald's Happy Meal box, from 1979.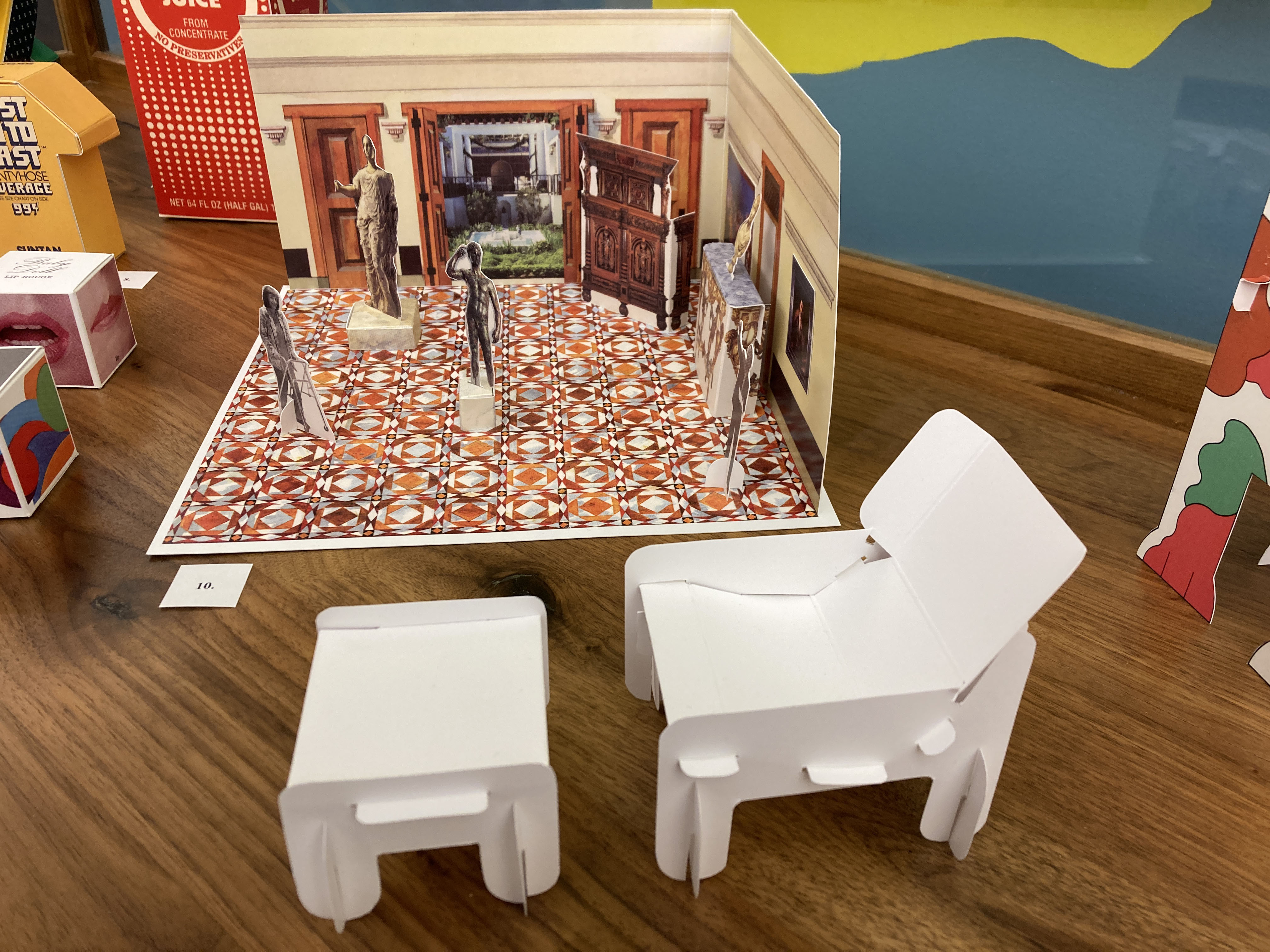 Keith Godard produced a book in 1994 for the Getty Museum called "Make Your Own Museum," which comes with laminated museum walls and floors, plus perferated artworks, artifacts, patrons, docents, and museum guards. Thirty years earlier, he had created a line of cardboard furniture, Punchout, which included the lounge chair and ottoman seen here in miniature.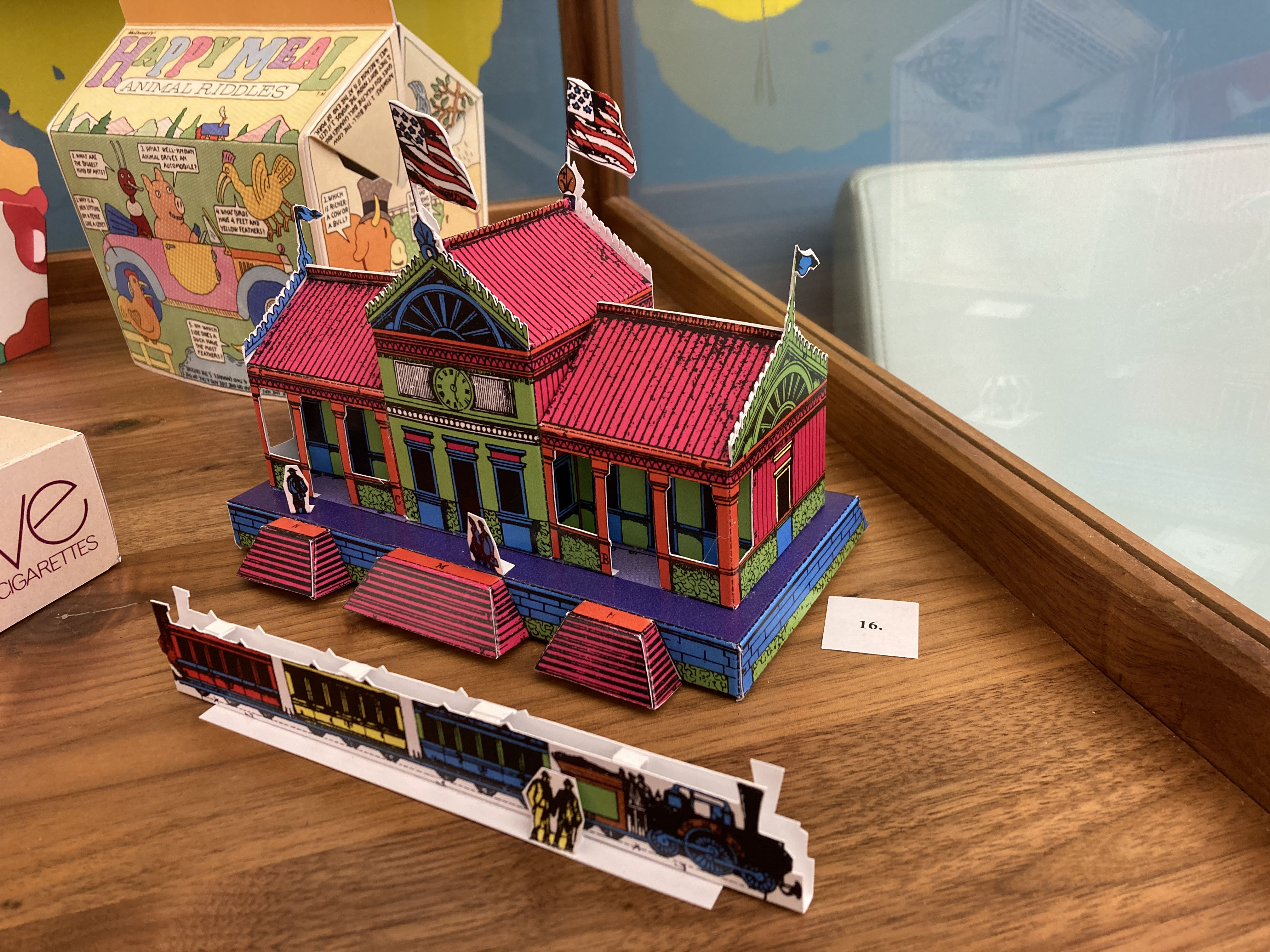 The tenth issue of "Imagination," the Champion Papers periodical, was designed by George Tscherny in 1967. On the subject of railroads, the issue included a paper model of this "Gare Americaine à Maryland."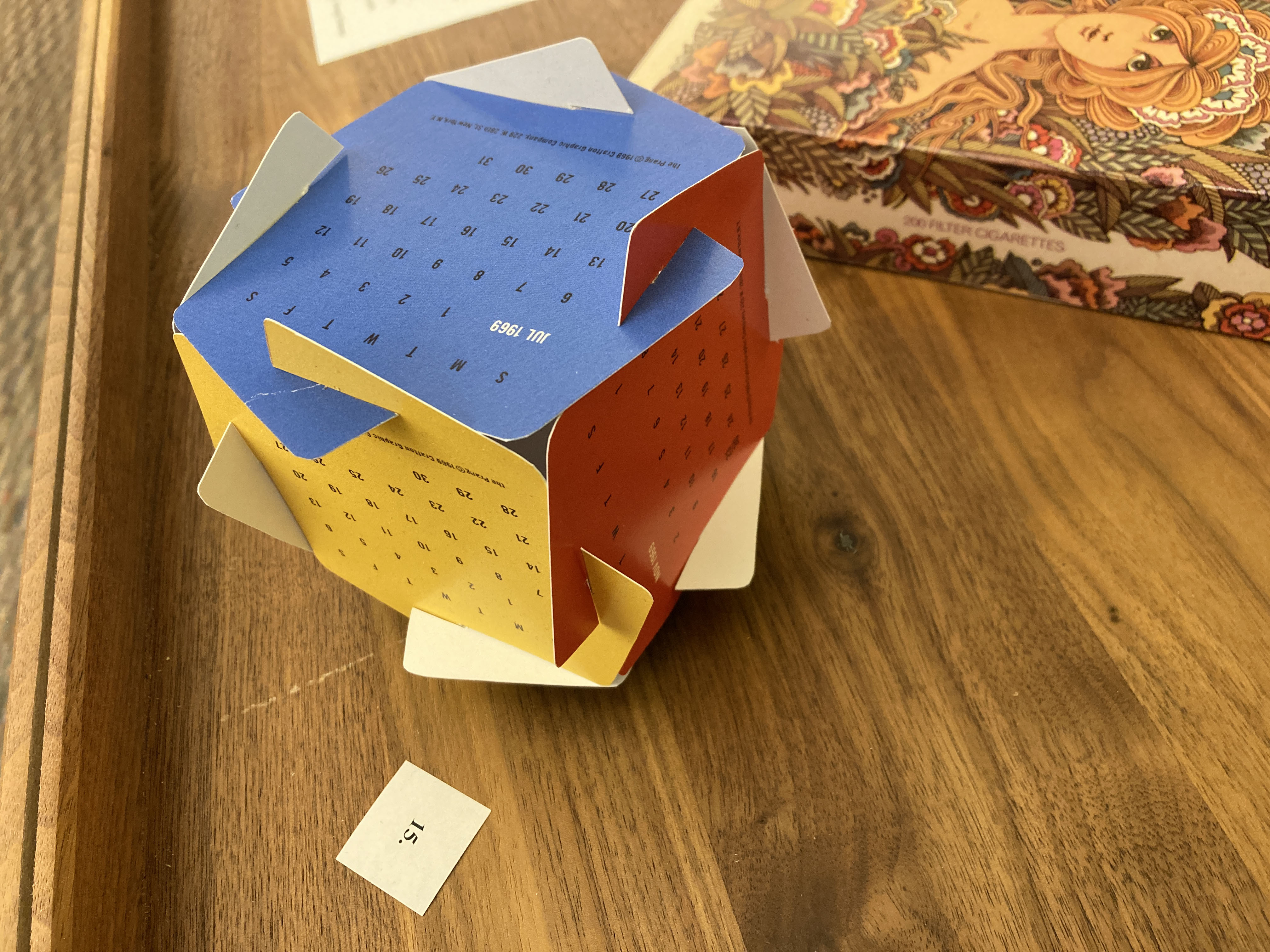 Chermayeff & Geismar made several 3-D calendars for Crafton Graphic Company, all known by the mysterious name "The Prang" (or, in one instance, "The Son of Prang"). This particular Prang is for the year 1969.