So last time we looked at a slide I'd happened upon by chance in the Push Pin slide library, for the font used in the PBS logo by Lubalin Studio. In the end of the post, I briefly mentioned that Chermayeff & Geismar updated the logo in 1984, taking the "P-head" from Lubalin's logo…
C&G flipped him around and multiplied him with additional silhouettes, with the intention of making the institution seem more public. The P-letter everyman became, with some "cosmetic surgery," everybody: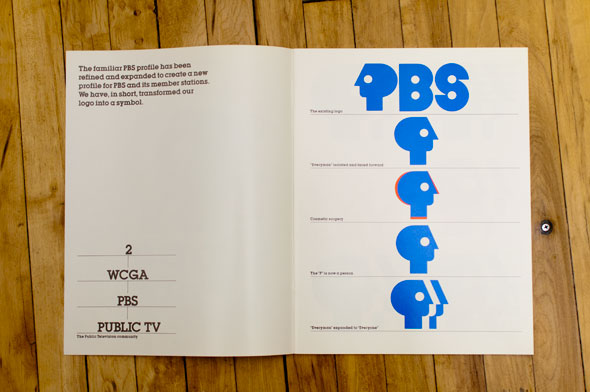 In the loose identity suggestions that C&G proposed, they also indicate another point of continuity—along with the guy, they specify the type set in Lubalin Graph DemiBold (replacing the previous Avant-Garde).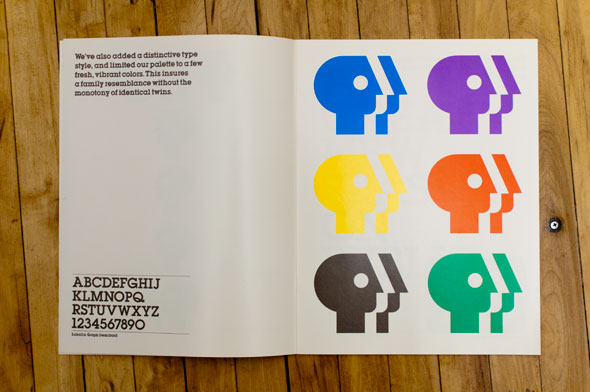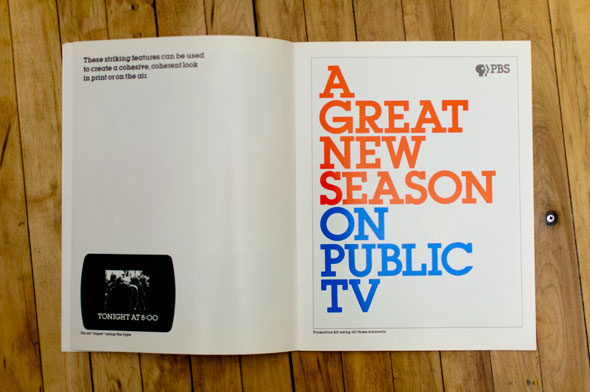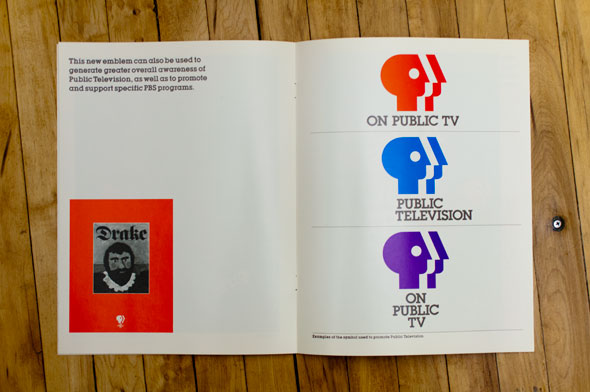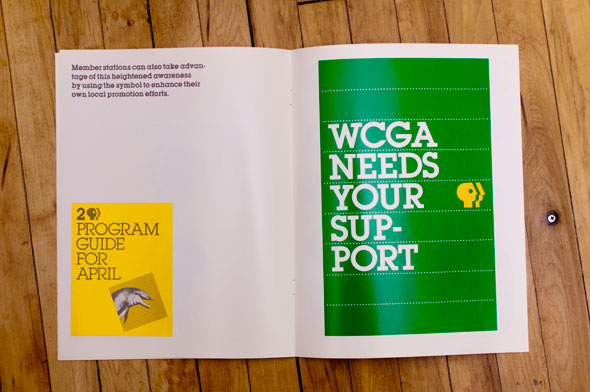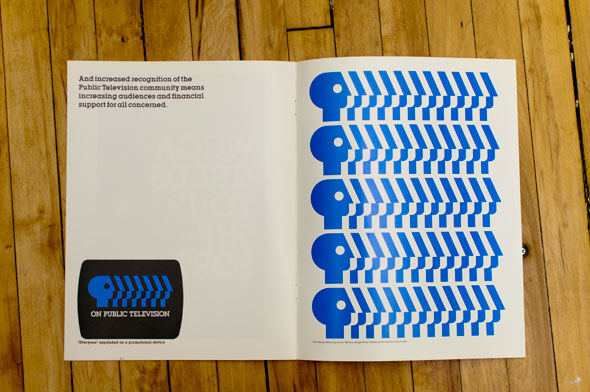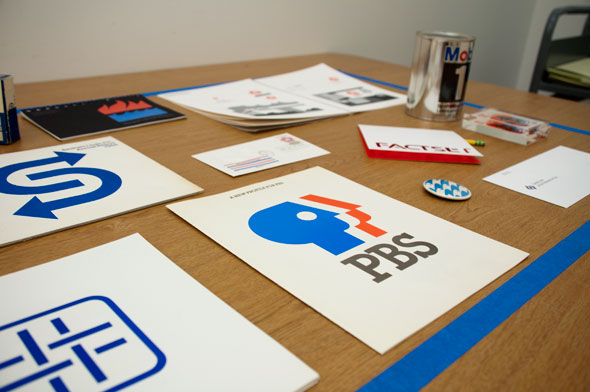 … And a bonus preview of our next display of archival work, here at the SVA Library.