This cigarette pack reminds me, obliquely, of the last chair here.
Sobranie is well-known as a luxury brand, comparable to Dunhill. I'm not sure how many others of these are actual brands—they look to me like experiments rather than production pieces (but I could be wrong). In any case they all display Chwast's most typical style of solid shaded graphics with expressive contour lines and whimsical or absurd staging (like the small ear of corn above a giant drop of corn oil).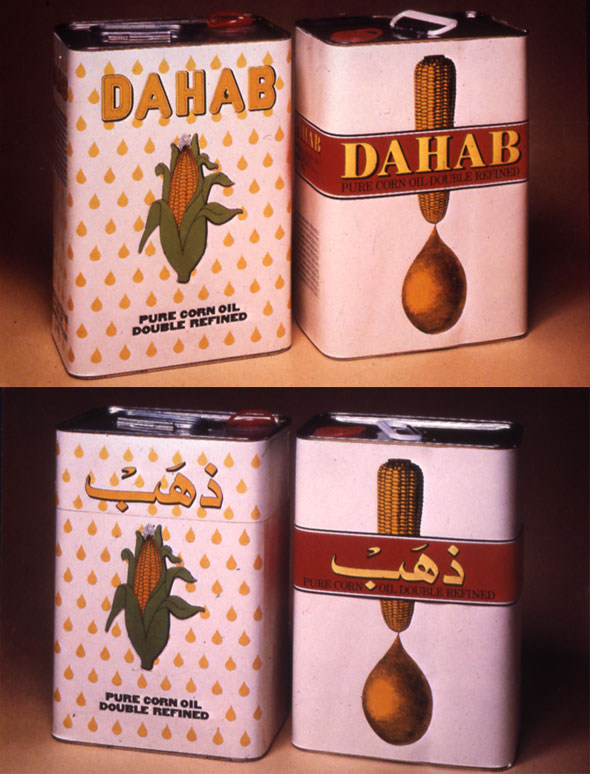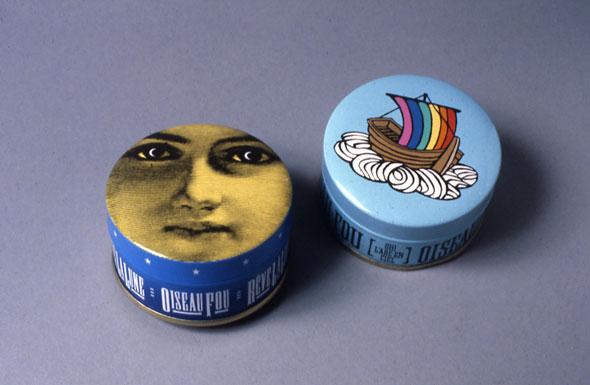 Face cream? Sleeping pills? What do you think?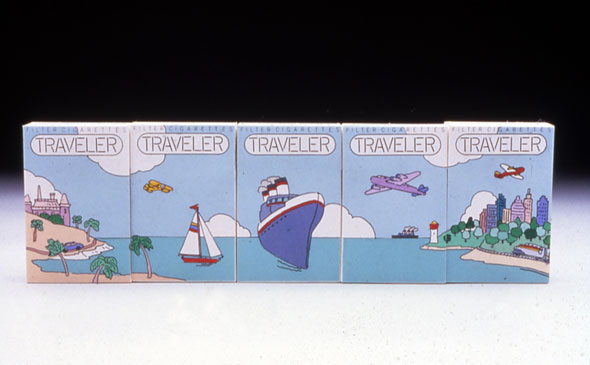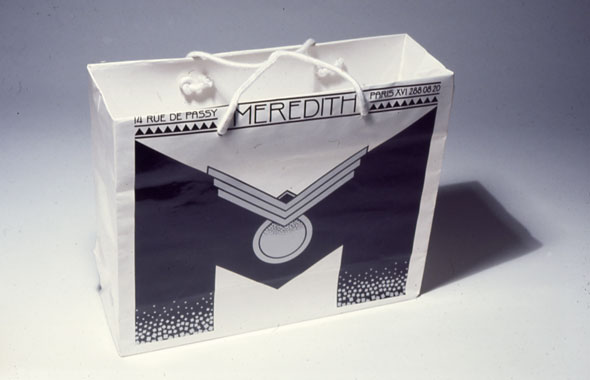 This last one may well have been real: from the New York Times, October 9, 1993:
Anne-Marie Chwast's Meredith boutique opened at 14 Rue de Passy in 1960. Her daughter, Barbara Vartoukian, opened a second Meredith boutique at 354 Rue St.-Honoré three years ago. "It has been interesting to watch the difference in how we buy for the shops," says Chwast. "She picks things I would never choose for the Rue de Passy as her clientele are mainly tourists, with only a few Parisians shopping there. My clientele would never accept anything she considers 'showy'."