Reynold Ruffins (born 1930) is a founding member of the lengendary Push Pin Studios, along with Seymour Chwast, Milton Glaser, and Ed Sorel - all friends and grads from Cooper Union in 1951. While they were still students, the classmates founded Design Plus, the precursor to Push Pin. After graduation, Chwast, Ruffins, and Sorel began producing the Push Pin Almanack, which later became the Push Pin Graphic, the publication for Push Pin Studios. Ruffins joined Push Pin full time in 1955 and worked there for five years; he left in 1960 to work as as a freelance artist and art director. He later co-founded the design studio Ruffins/Taback, Inc. with Simms Taback, with whom he shared a studio for twenty-eight years.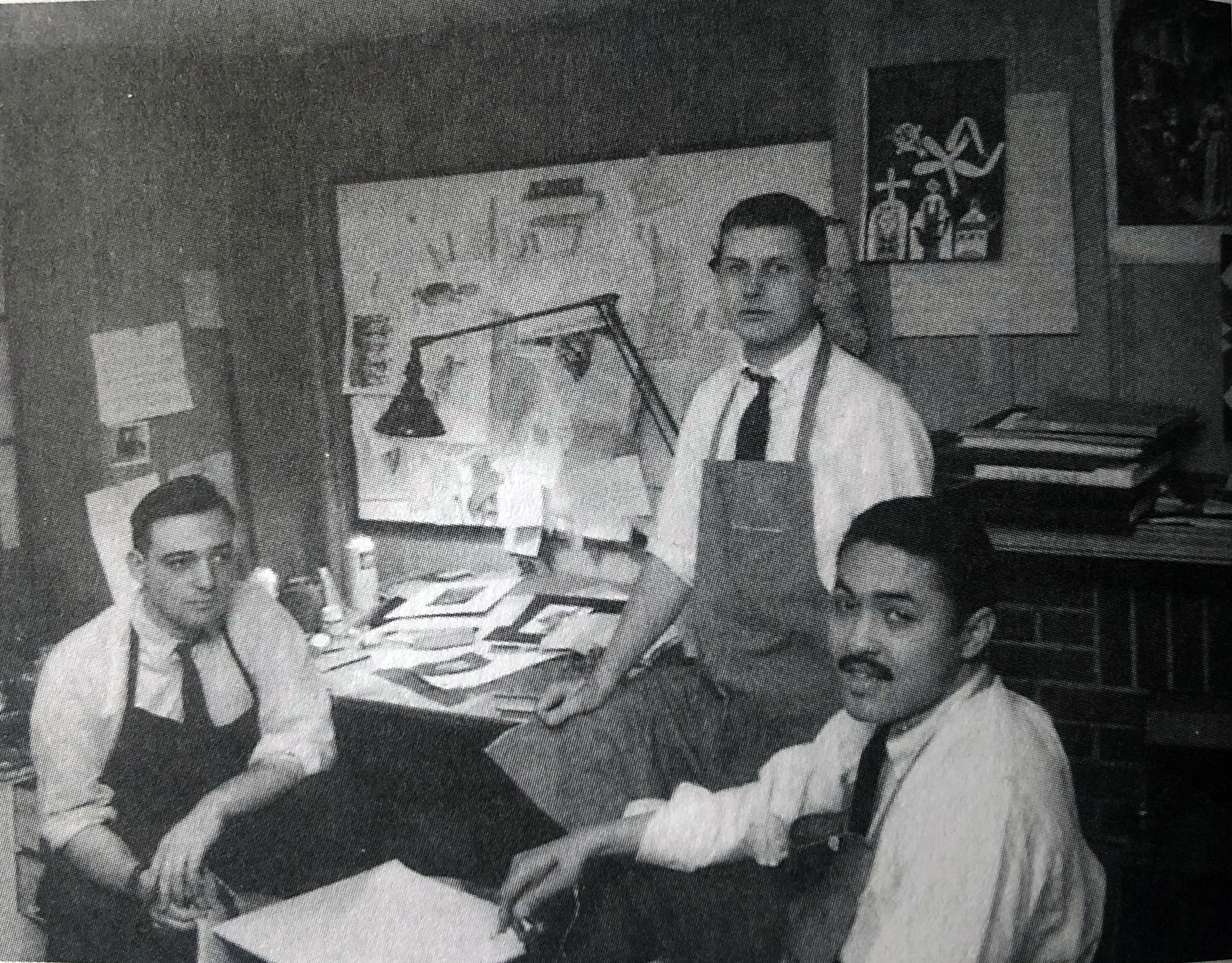 Over the years, Ruffins' clients have included
GQ
,
Fortune
, Time-Life,
The New York Times
, Random House, IBM, McCann-Erickson, Coca-Cola, Young & Rubicam, and the U.S. Postal Service. Ruffins also designed and illustrated more than fifteen children's books. He has taught at SVA, Parsons, and Queens College, and Syracuse University. In 1993 he received the Augustus St. Gaudens Award for outstanding professional achievement in art from the Cooper Union.
Here are just a few exmples of Ruffins in the
Push Pin Alamanack
and
Graphic
. His beautiful, intricate, and experimental illustrations, primarily in black and white, defied the look of commercial art of the late 1950s.