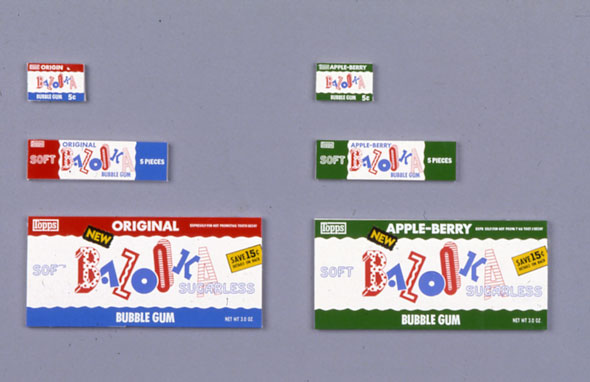 These are undated and I can't find any references in the usual sources, but at some point—probably in the late-80s or 90s, judging by the Nutrasweet—Seymour Chwast developed some logos and packaging for Topps' Bazooka gum, which, considering Chwast's illustrational style, makes sense since the gum is known for its comics featuring Bazooka Joe. Only one version here references him, though: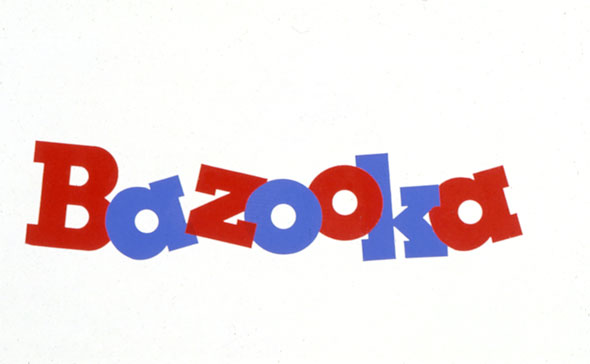 These two are the most similar to the existing Bazooka logo, though with nicer typography: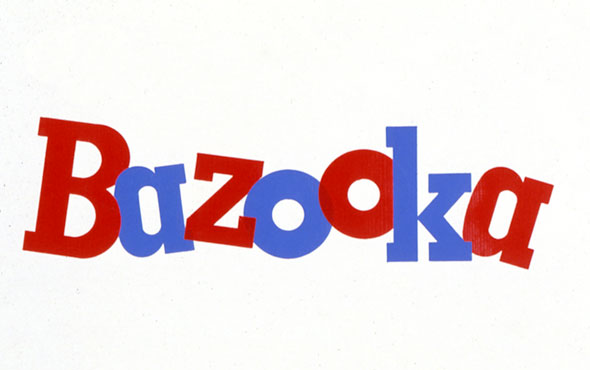 These strike me as more literal about the name: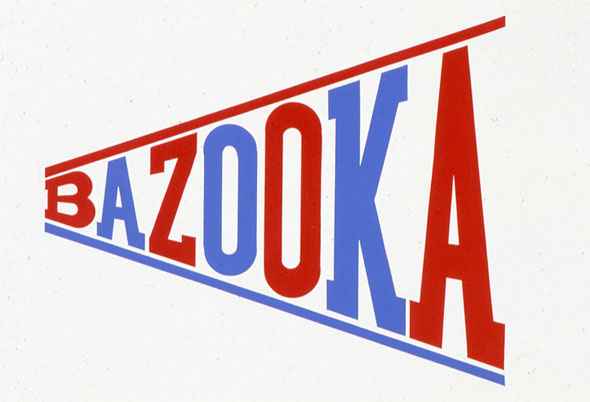 And then these two sorta similar outliers.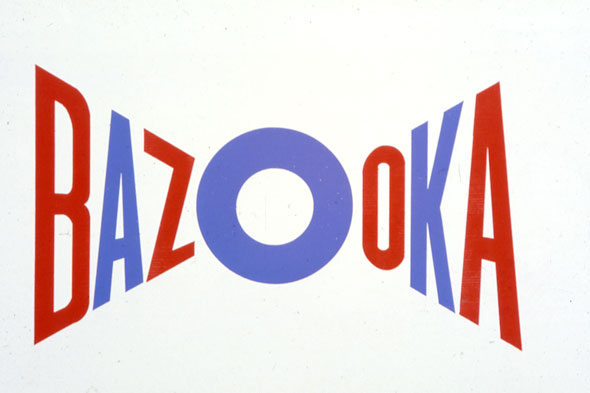 Also… "Apple-berry"?