Through the 1960s and 1970s R.O. Blechman and Chas B. Slackman taught courses on humorous illustration at SVA. The classes were promoted by their alter-egos, Squiggly Man and Captain Cross-Hatch, a pair of dignified and generally peace-loving superheroes who would occasionally use their powers to keep the world safe from self-seriousness and hackneyed comic art devices. According to Captain Cross-Hatch, "Violence in defense of art is no vice, Squigglyman." Together, Blechman and Slackman influenced a generation of comic artists.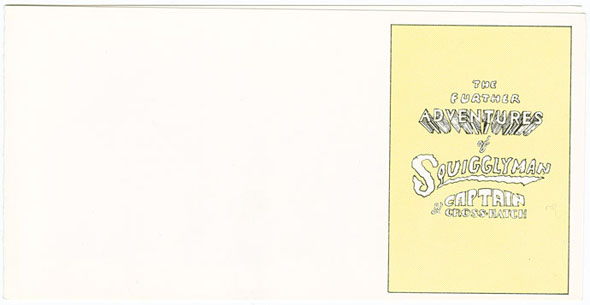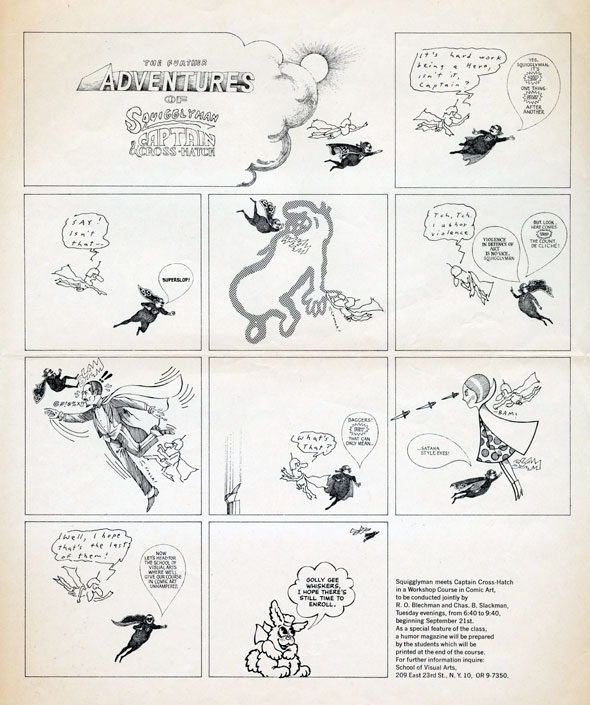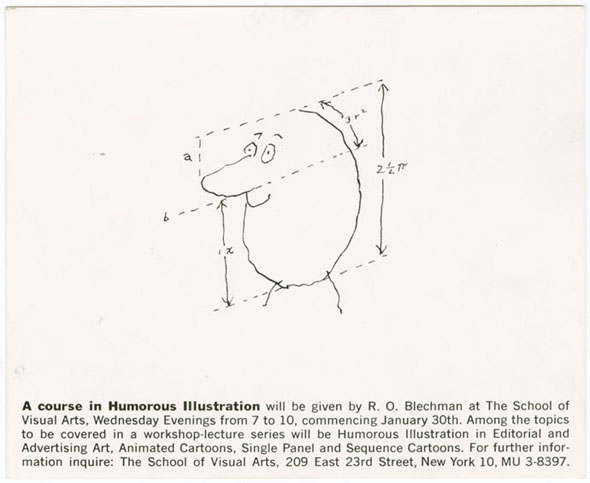 Blechman, an animator, illlustrator, and editorial cartoonist, wrote his first book, The Juggler of Our Lady fresh out of college in 1953. In 1958, the book was adapted into an animated short film (narrated by Boris Karloff!), which was nominated for a BAFTA award. That same year, Blechman and Tony Palladino formed a design firm, and Blechman on his own continued to expand into spot and sequential panel illustration, featuring his trademark unsteady line, for editorial illustrations and cartoons, books, and print and animated advertising campaigns. In 1967, he drew and created the storyboards for a classic Alka Seltzer commercial in which a therapist moderates a discussion between a man and his stomach (the stomach is voiced by Gene Wilder); the commercial, along with several other examples of Blechman's animation can be seen at his web site. In 1977, Blechman founded The Ink Tank, an animation studio he operated for nearly 30 years. Blechman currently blogs his editorial cartoons for The Huffington Post.
Chas B. Slackman is not nearly as well represented on the web. His editorial illustration appeared in New York Magazine and Mad Magazine, and he illustrated several books, including Shirley Jackson's Famous Sally. Here's a 1968 illustration from Herb Lubalin's landmark publication, Avant Garde.
This post also appears on our PictureBox blog.