The Electric Circus nightclub was a multi-media extravaganza that invited guests to "play games, dress as you like, dance, sit, think, tune in and turn on." An East Village fixture from 1967-1971, the club featured circus performers and light shows sandwiched between some obscure acts like The Velvet Underground, The Grateful Dead, Sly and the Family Stone, The Allman Brothers, The Doors, and Santana (the house band was the awesomely-named country rock outfit Cat Mother & The All Night Newsboys).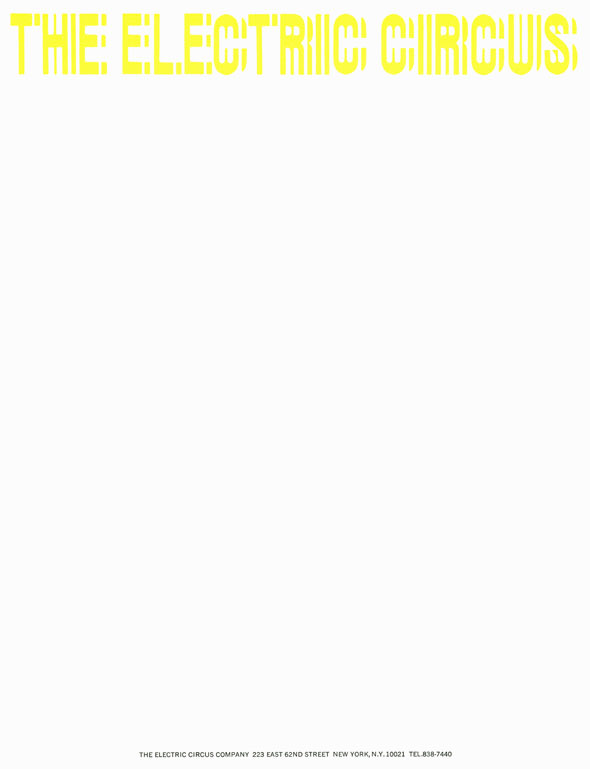 Chermeyeff & Geismar's posters and letterhead for the Electric Circus featured a vibrating double-image type that gave you a pretty good idea of what was going on inside, mirroring the effect of the club's interior undulating wall and ceiling panels.

Around the same time, Chermayeff and Bob Gill experimented with similarly dizzying type in a course announcement for SVA.