Prolific designer Roger Ferriter (

September 6, 1932–August 28, 2015
), best known for designing the logo and packaging for Hanes L'eggs brand of pantyhose, taught typography at SVA for thirty years. For a short time, he was a partner at Lubalin, Smith & Carnase, and much of his work evinces that LSC style—florid, intricate, swirling hand-lettering or interlocking, nested logotypes.
Much of Ferriter's more visible work is in the vein of Herb Lubalin and Tom Carnase. His logo for
Argosy
magazine makes use of a modified form of Carnase's ITC Grizzly (as does the L'eggs logo). His logo for
Barron's
magazine is still in use today. His logotype for
U.S. Male
uses ITC Machine, another Carnase typeface. And the
Signature
magazine logo is in a languid and swooping ITC Bookman (a typeface designed by Glaser Archives fave Ed Benguiat).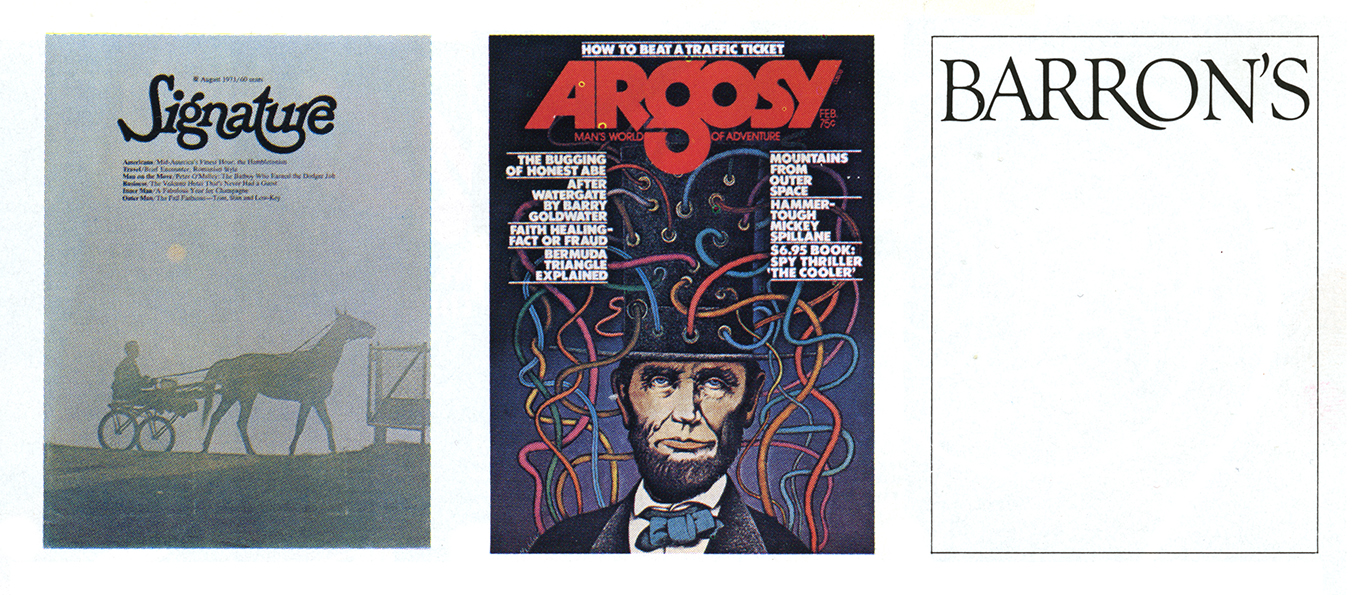 But some of Ferriter's most striking logos belie a lasting interest in three-dimensionality and impossible objects. He considered all aspects of how objects exist in space both real and imagined, from logo design to individual packaging to in-store display.
Here, we've recreated (through the magic of Photoshop) what a box of 1
st
to Last pantyhose might have looked like on the shelf.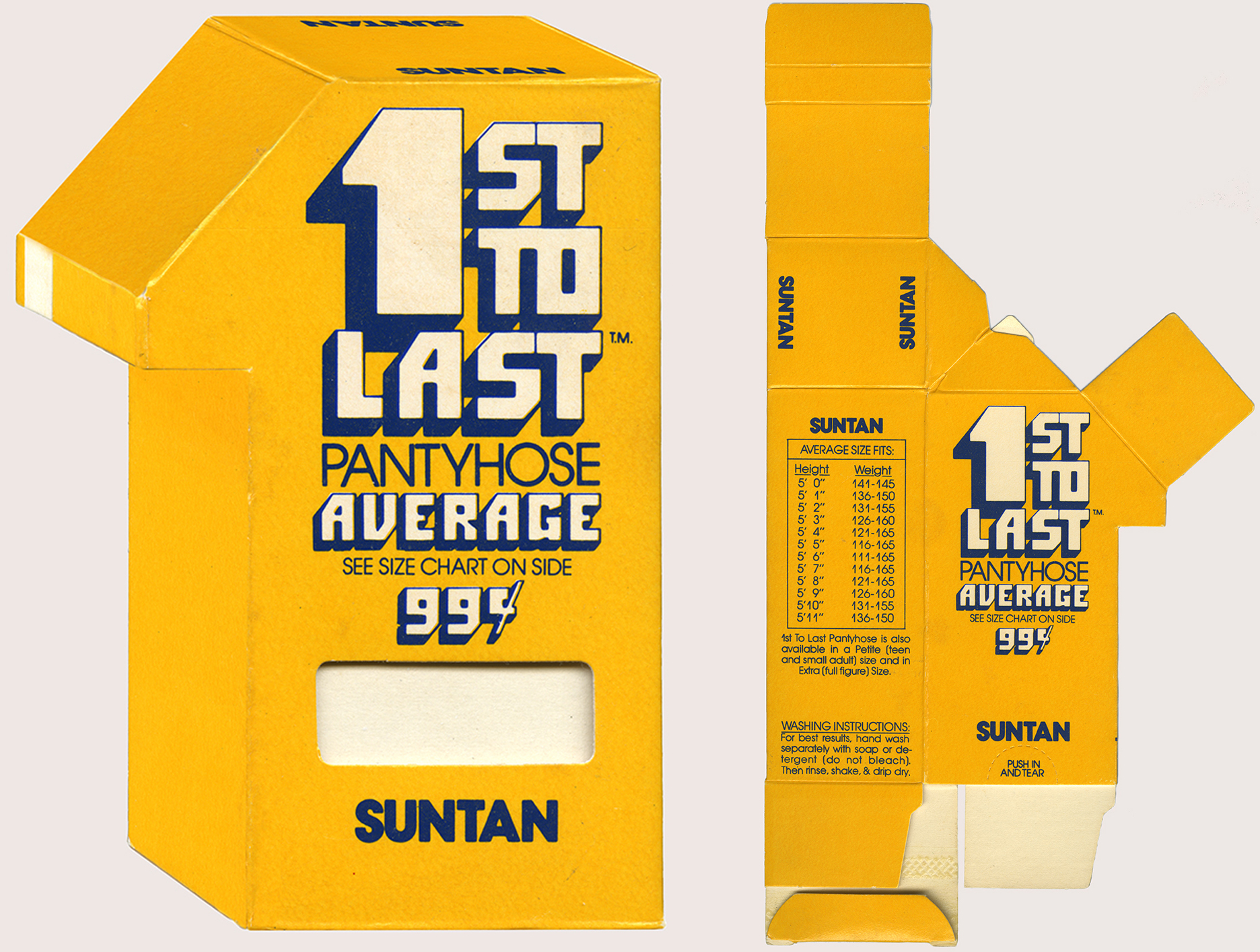 Below is a magazine clipping featuring not just his memorable logos (such as L'eggs with its hatchling 'g's) but also his novel packaging shapes, which fit with each other in puzzle-like display stands.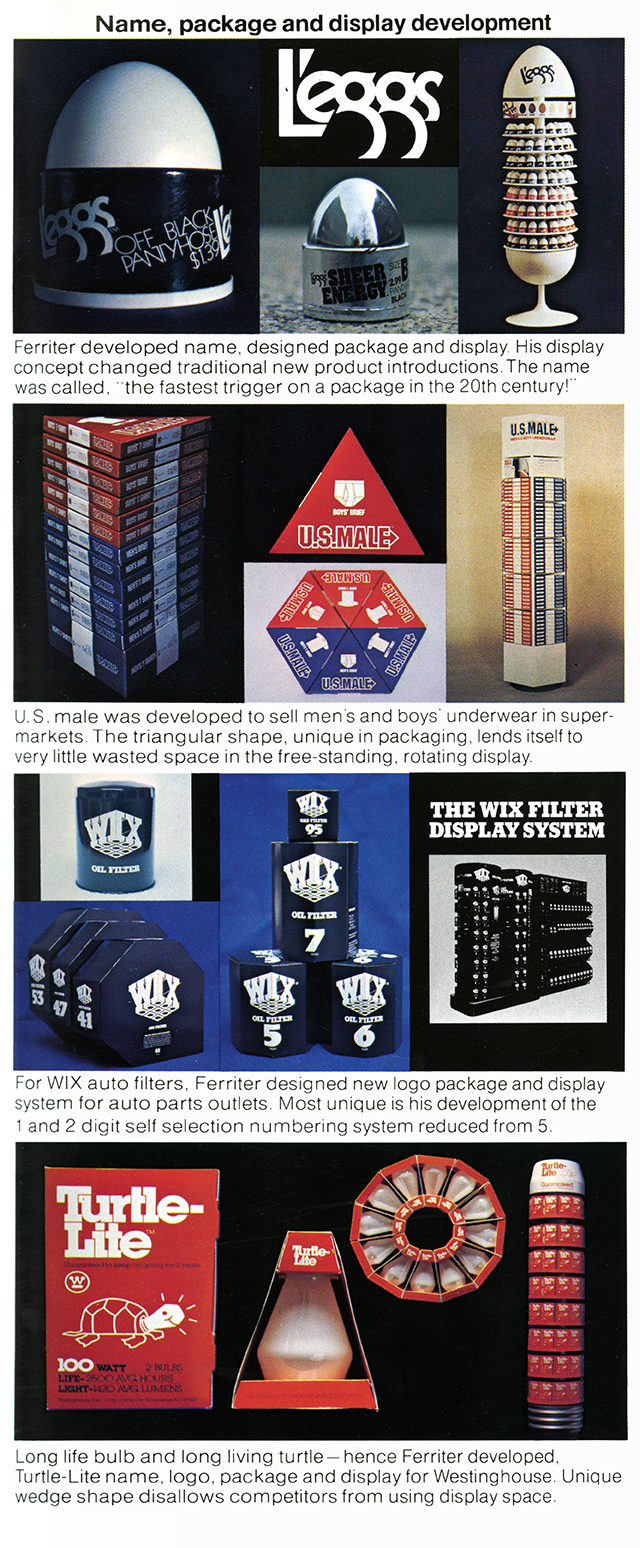 Ferriter continually experimented with three-dimensional objects reduced to two-dimensional shapes, creating some eye-catching visual paradoxes. Here are
two sketches Ferriter did for his own design firm, c. 1977. Both feature a paradoxical use of perspective. It's not clear from the collection whether he ever actually created any stationery with this logo.
| | | | |
| --- | --- | --- | --- |
| Letterhead logo sketch #1 | | | Letterhead logo sketch #2 |
These next personal logo sketches were made around 1972. You can see a final version of this logo at the top of this post, which Ferriter embossed on letterhead and business cards.

While Ferriter's design firm logo managed to remain perspectival, the central hexagon in his Princeton Pharmaceutical Products logo (a kind of flattened cube) breaks with the three-dimensionality of the 'P's.
The logo for a brand of men's cufflinks (called "Links") is one of Ferriter's more disorienting designs. See how the top of the back of each 'L' curves slightly as it continues as the bottom edge of the inner arches, bringing the viewer back to the two-dimensional reality of the logo.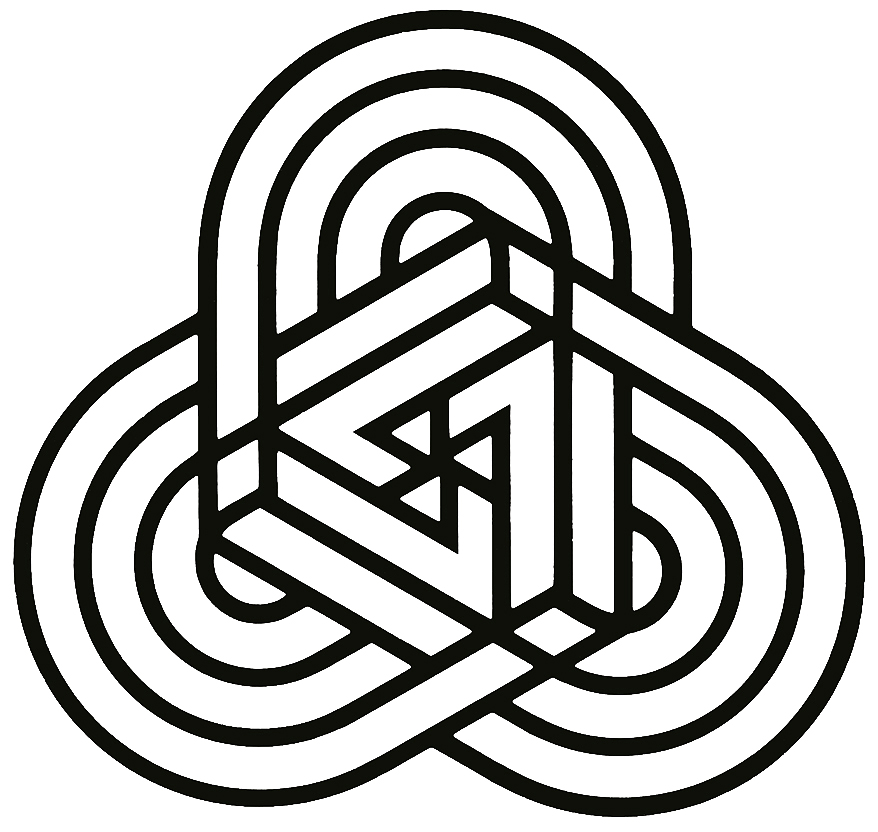 The following three mockups are likely for the Philadelphia Freedoms, a tennis team formed in 1974 that included Billie Jean King as its player-coach. The final image, while filed with the others, is difficult to comprehend—both spatially and in how it might related to the tennis team. We're not even sure which side of the logo is the top.

Ferriter's 1973 logo for Prentice Hall's then-new educational publishing division is a simple but eye-catching impossible object.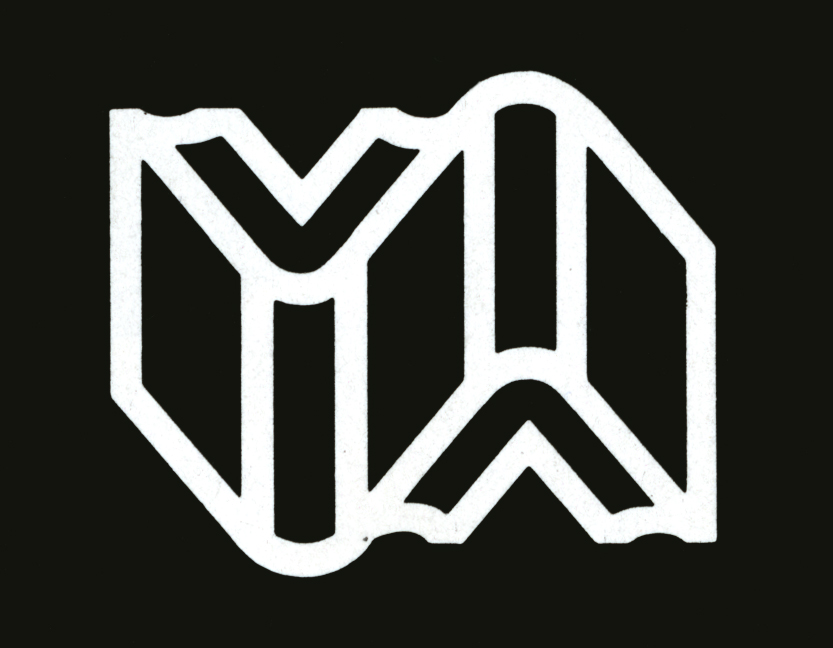 Here is one of several logos mocked up by Ferriter for the government-run domestic volunteer agency ACTION, which was established in 1971. In this example, the 'A's are practically lost to the three-dimensional interlocking 'L's that pop out.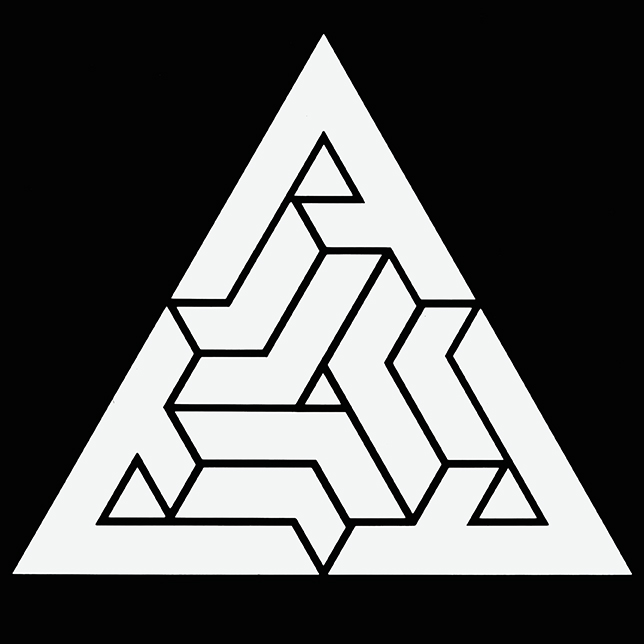 The design for this World Trade Center logo is often attributed to Herb Lubalin, but Ferriter takes credit for it in a 1978 issue of
Idea
magazine. The opening of the World Trade Center would have coincided with Ferriter's time as a partner at Lubalin, Smith & Carnase, and the similarity of the logo to the optical illusion of the impossible fork (created in the mid-1960s) feels more Ferriter than Lubalin.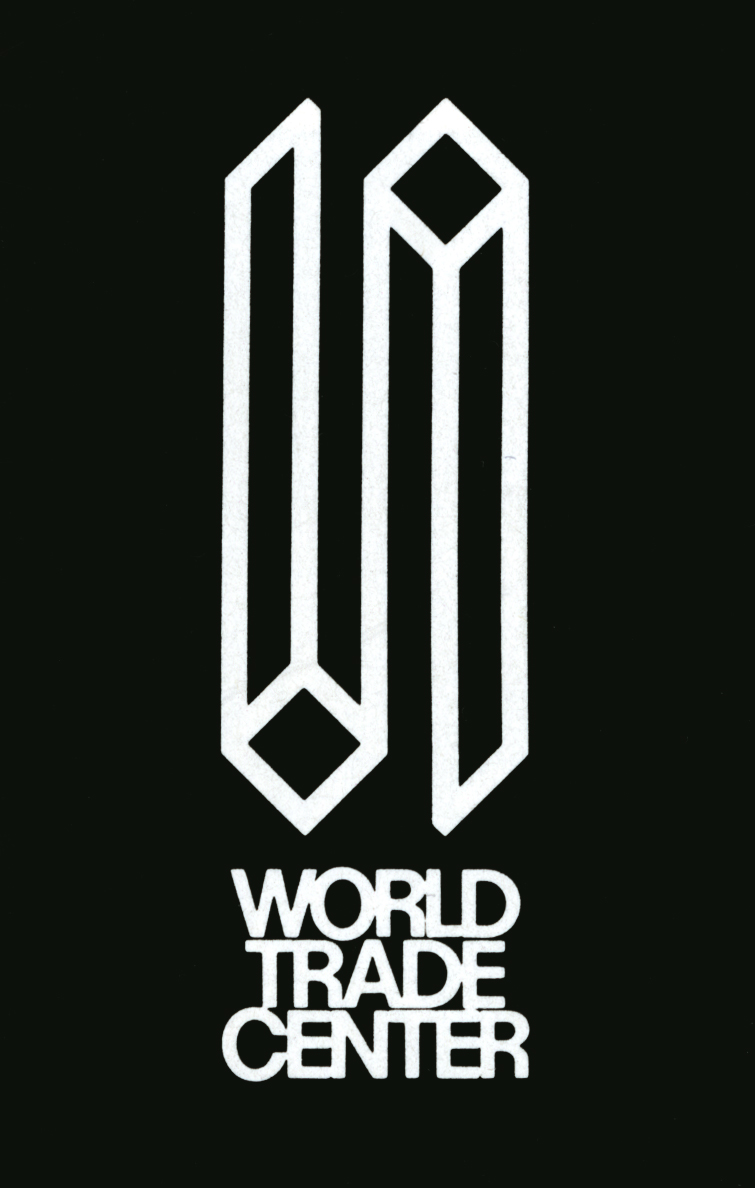 Ferriter's 1975 logo for the Wix brand of automotive filters demonstrates a slight twist on Ferriter's usual logos made from a three-sided cube (i.e., hemicube)—this one shows the cube's bottom instead of its top.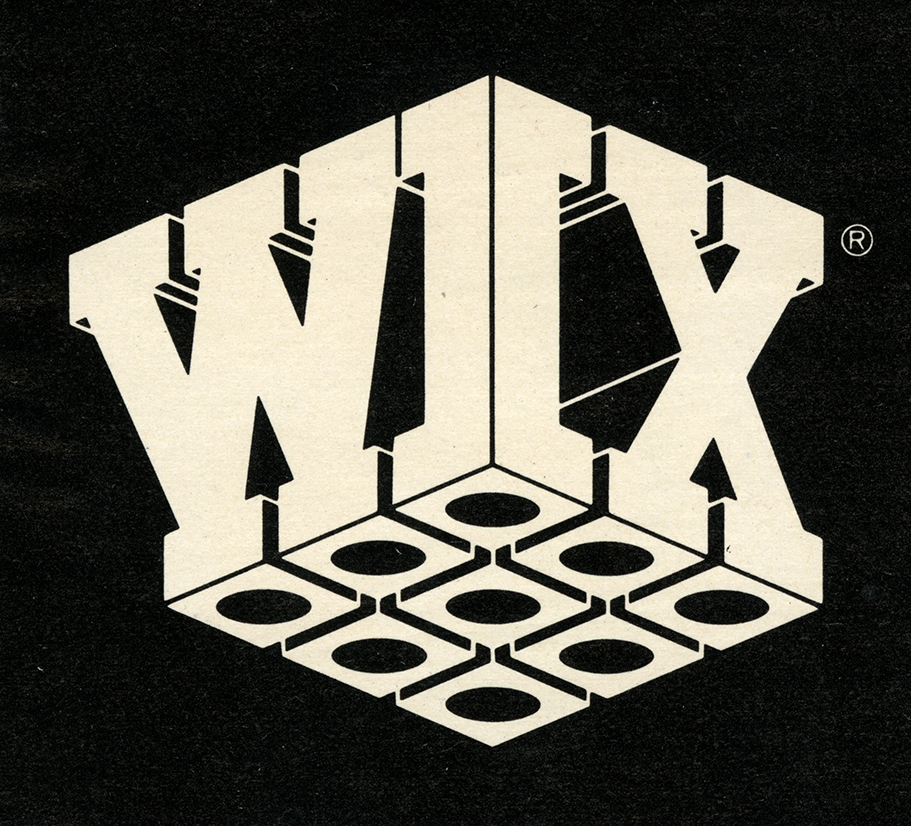 The sketches for pool-chemical business FMC's newly acquired brand SUN pool chlorine (1978) show a semi-circular, hollowed-out relative to the Princeton Pharmaceuticals logo.

These last three sketches are of a kind, and similar to Ferriter's early letterhead designs for his firm; they play on the ambiguity between two-demensional design and three-dimensional perception.
| | | | |
| --- | --- | --- | --- |
| Miscellaneous product descriptions for unknown project | | | "Kenny" sketch for unknown project |
"Alien in the Can" was a pet-rock type novelty created by Walter Pilcher, president of L'eggs Products and Gary Susnjara, president of Dancer Fitzgerald Sample, an ad firm that represented L'eggs. The alien, from a dark and airless world, has come to the Earth as an exchange student in a can that simulates its home planet, but if the can is punctured, the alien "will die and disappear without a trace." Ferriter's design was not used in the final product.