Nabokov's Transparent Things was first published in the December 1971 issue of Esquire, accompanied by watercolor illustrations by James McMullan (the novella, sans illustrations, was published in book form the following year). McMullan sometimes works in a kind of adapted hyperrealistic style, but the result often carries elements of surrealism; other pieces are fully committed to incongruous juxtapositions. McMullan's dreamy paintings for Transparent Things were printed in black and white (or, rather, black and green), but we're lucky to have one original piece.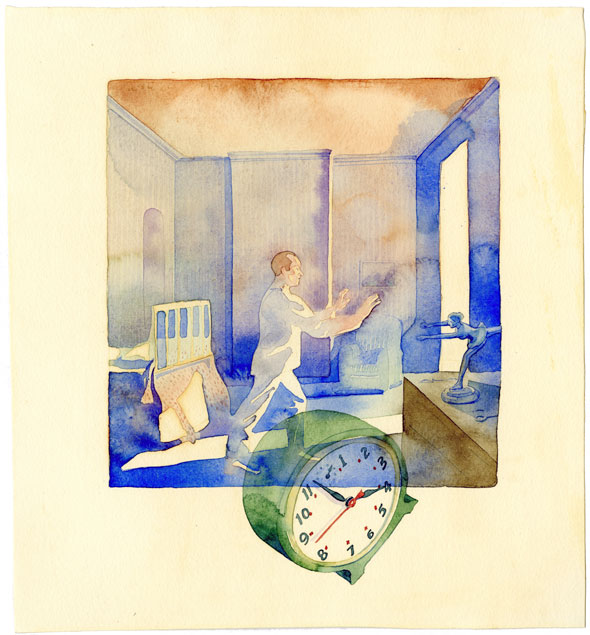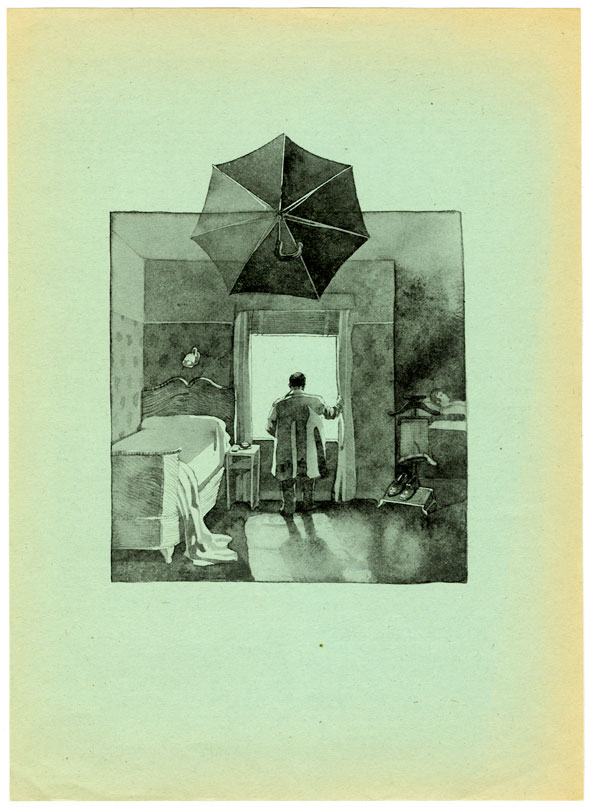 In a 1972 interview, Nabokov addressed critical misperceptions about the book:
Reviewers of my little book made the lighthearted mistake of assuming that seeing through things is the professional function of a novelist. Actually, that kind of generalization is not only a dismal commonplace but is specifically untrue. Unlike the mysterious observer or observers in Transparent Things, a novelist is, like all mortals, more fully at home on the surface of the present than in the ooze of the past.