While visiting family in Michigan last week, I found myself at the American Museum of Magic, thanks to the prodding of my kids. Marshall, Michigan is probably best-known for this curious piece of architecture, but it is also home to a wonderful collection of magic paraphernalia and posters collected by Robert Lund. I was captivated by the posters, which are remarkably stylistically diverse.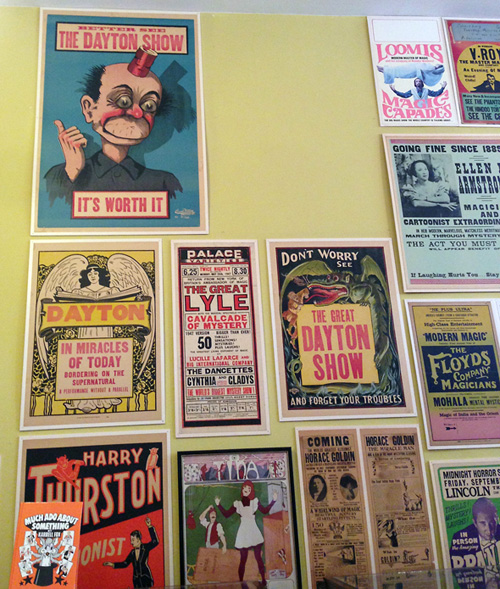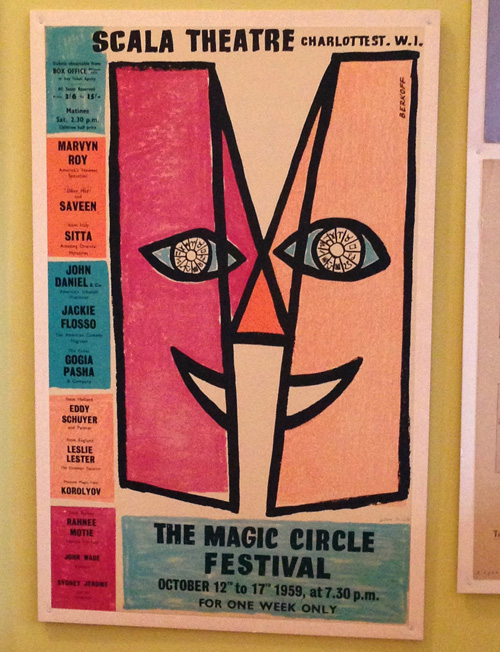 As far as I can gather, little is known about Italian illusionist Roody, who worked in the 1920s and 30s, but his posters are surpassingly elegant.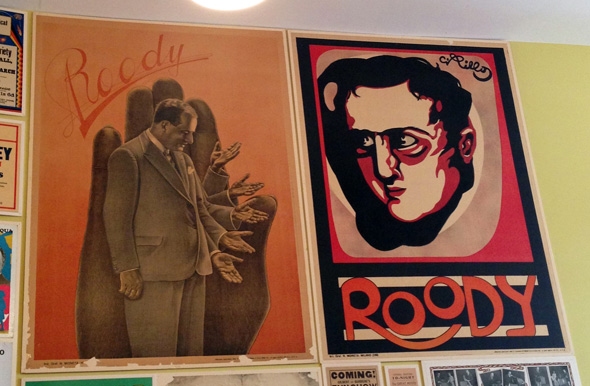 André Kole, magician, illusion inventor, and public speaker for Campus Crusade for Christ International, went all-in for psychedelia.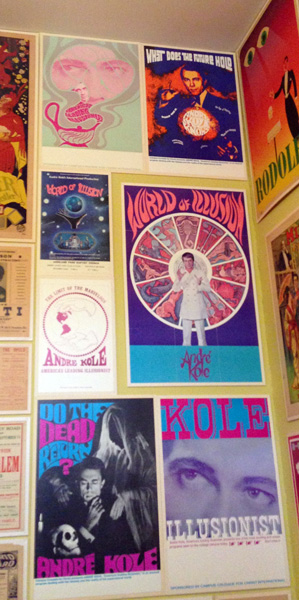 When I think of magic posters, this is what comes to mind: a bearded man sporting a ruffled tuxedo shirt and a penetrating gaze.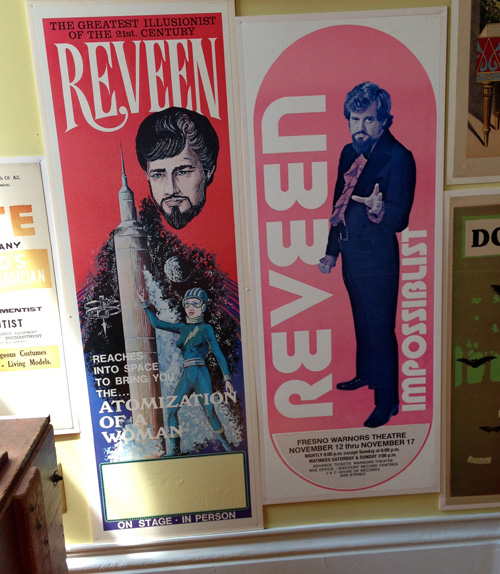 Danny Korem's poster has a distinct early Push Pin flavor to it. Korem is also an investigative journalist and developer of the Random Actor behavioral profile.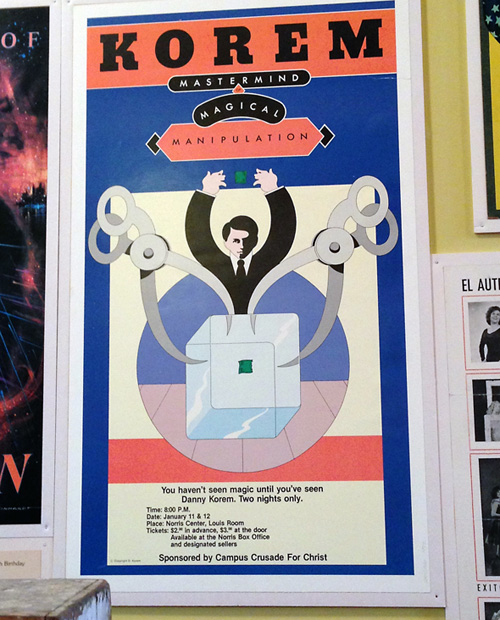 Speaking of Push Pin, of course I spotted works by founder Seymour Chwast and former member Isadore Seltzer.