In his first monograph, Milton Glaser Graphic Design, Glaser warns that he is "not a type designer," and that his typefaces only came into being as the product of graphic ideas applied to letterforms. Even with that caveat, it's evident that Glaser's heavily stylized type, with an emphasis on three-dimensionality, has had a lasting effect on the design of many subsequent display types. Glaser's typefaces combine Push Pin-era Deco motifs with conventions adapted from hand-painted signs, but share a tendency to imbue generic letterforms with geometric dimension. Across the six examples here, he achieved a robust body of varied typefaces that nonetheless all reflect at once his graphically rigorous mode of thinking and the more shapely and expressive character of his illustration.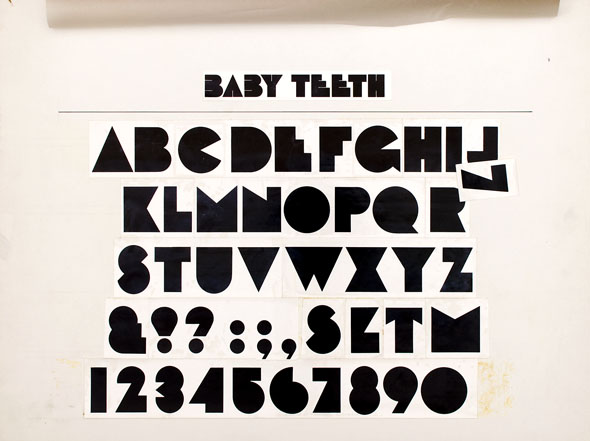 Baby Teeth is one of Glaser's earliest and most successful typefaces — used in his most famous poster —alongside many other notable music promotions, such as his poster for Mahalia Jackson at Lincoln Center. In Milton Glaser Graphic Design, he provides an origin story:
The inspiration for my Baby Teeth type face came from this sign I photographed in Mexico City. It's an advertisement for a tailor. The E was drawn as only someone unfamiliar with the alphabet could have conceived. Yet it is completely legible. I tried to invent the rest of the alphabet consistent with this model.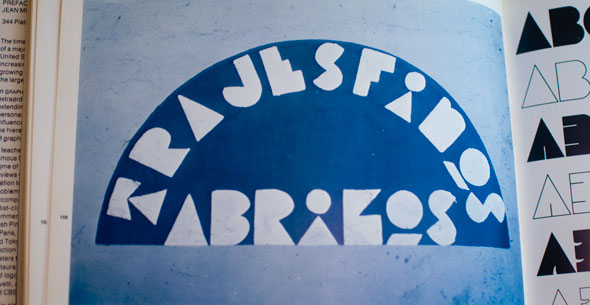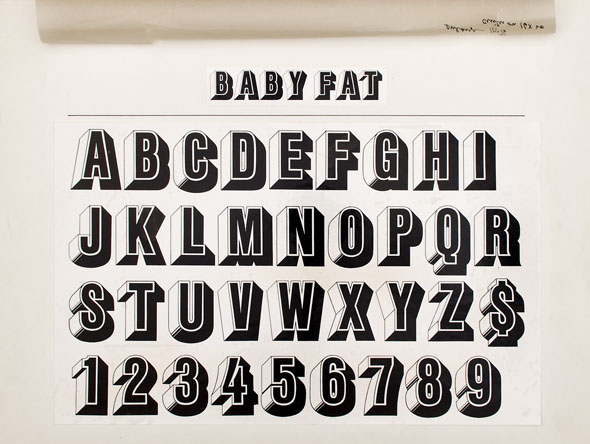 In the same volume, Glaser notes that Baby Fat inspired his approach to his famous Simon and Garfunkel poster of 1967: that is, rather than the type following the example of the graphic, the reverse happened—the shape of the letters dictated the treatment of the figures.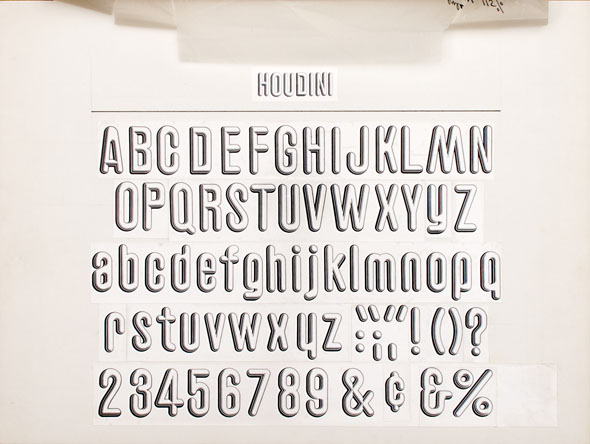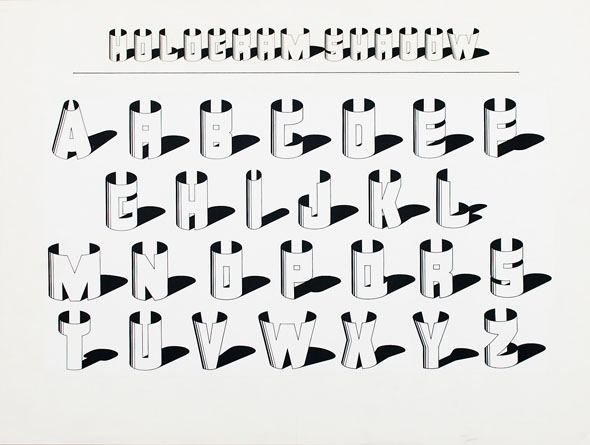 The Hologram typeface was an idea Glaser says had been in his head for a while before he had a chance to actually make use of it. He got a chance to use it here: