We are sad to note that Deborah Sussman died yesterday morning. She was 83. Our Design Study Collection includes a small selection of important works by the designer, who started her career in the Eames office before opening her own firm, Sussman/Prezja, in 1968. It quickly became associated with a striking use of spatial proportion and bright, large-scale graphic communications.
In 1995, Sussman was named the seventh recipient of the School of Visual Arts Masters Series award. (I am flipping through that folder now.)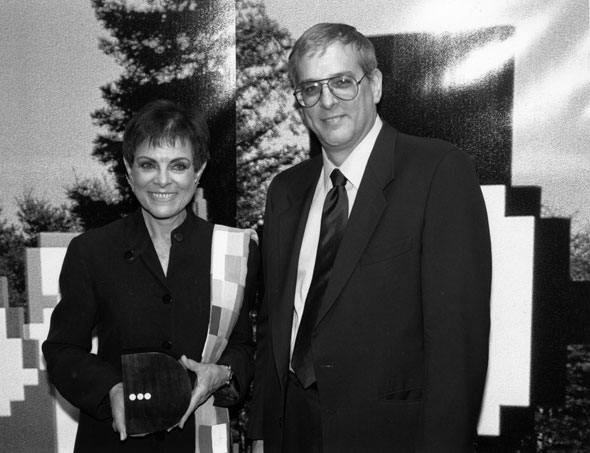 The brightly-colored announcement for the exhibition reflected her West Coast style, probably most familiar in her identity for the 1984 Los Angeles Olympics.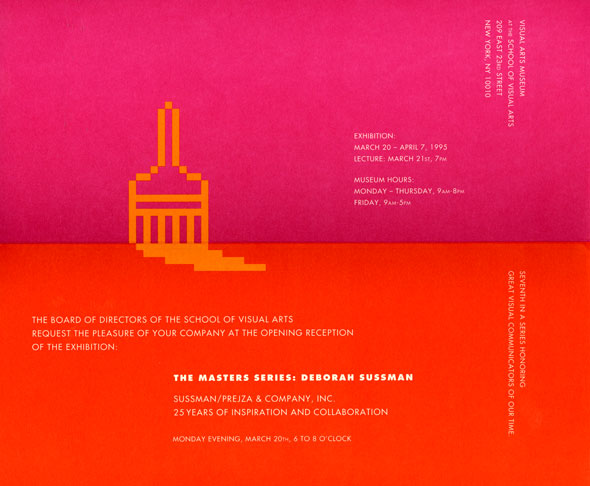 The paintbrush icon is a motif referring to the sculptural effects she implemented in a project for Apple on their corporate campus in Cupertino, California around 1985 (adapted or inspired by the pixel drawings by Susan Kare for early Macintosh computers).