We just stumbled across a long-lost poster for the seminal conceptual art exhibit, Working drawings and other visible things on paper not necessarily meant to be viewed as art (Visual Arts Gallery, December 2 – December 23, 1966). Initially asked by gallery director Shirley Glaser to organize a Christmas show of drawings, Mel Bochner collected notes, sketches, and diagrams from artist friends (as well as mathematicians, biologists, choreographers, and engineers). He ultimately photocopied the working drawings (using SVA's brand new Xerox machine), placed them into four identical binders, and mounted them on pedestals in the gallery.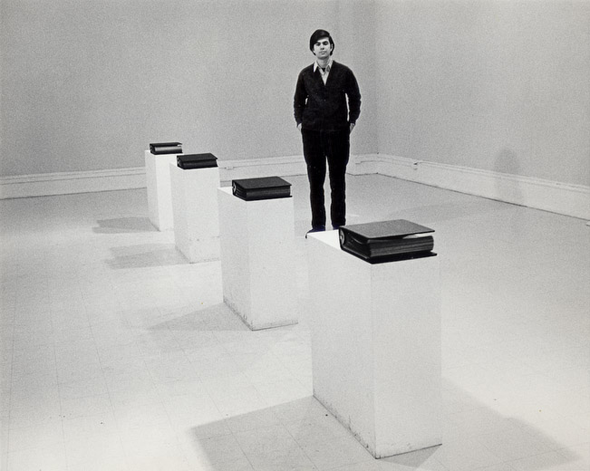 The SVA Archives has what appears to be one of the original binders.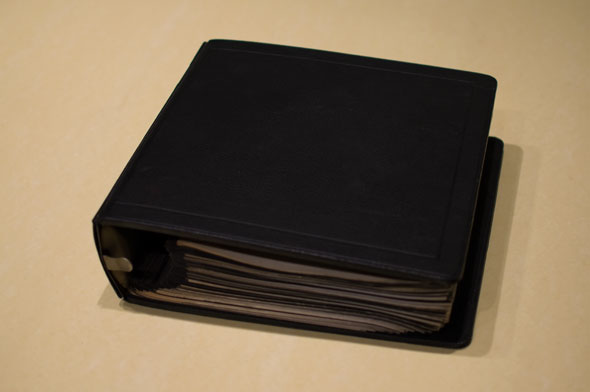 The show's participants were: Carl Andre, A. Babakhanian, Jo Baer, Mel Bochner, John Cage, M. Carsiodes, Tom Clancy, Dan Flavin, Jim Freed, Milton Glaser, Dan Graham, Eva Hesse, Alfred Jensen, Don Judd, Michael Kirby, William Kolakoski, Robert Lepper, Sol LeWitt, Robert Mangold, Robert Moskovitz, Tom Russell, Scientific American, Robert Smithson, Kenneth Snelson, Karlheinz Stockhausen, Tippetts-Abbett-McCarthy-Stratton (Engineers and Architects), and Xerox.
Here are contributions from Robert Smithson:
And John Cage:
The binders were reprinted in 1997 by Buchhandlung Walther König for Cabinet des estampes du Musée d'art et d'histoire in Geneva. The poster was designed by Milton Glaser and will be a part of the upcoming exhibition, Milton Glaser's SVA: A Legacy of Graphic Design. (More images of the binder are on our Flickr.)