Milton Glaser's first paying job was the March 1954 cover of Ellery Queen's Mystery Magazine, a publication devoted to crime fiction. The commission came to Glaser courtesy of the great George Salter, cover designer for Ellery Queen. Salter also taught calligraphy and lettering at Cooper Union, and Glaser had been one of his students.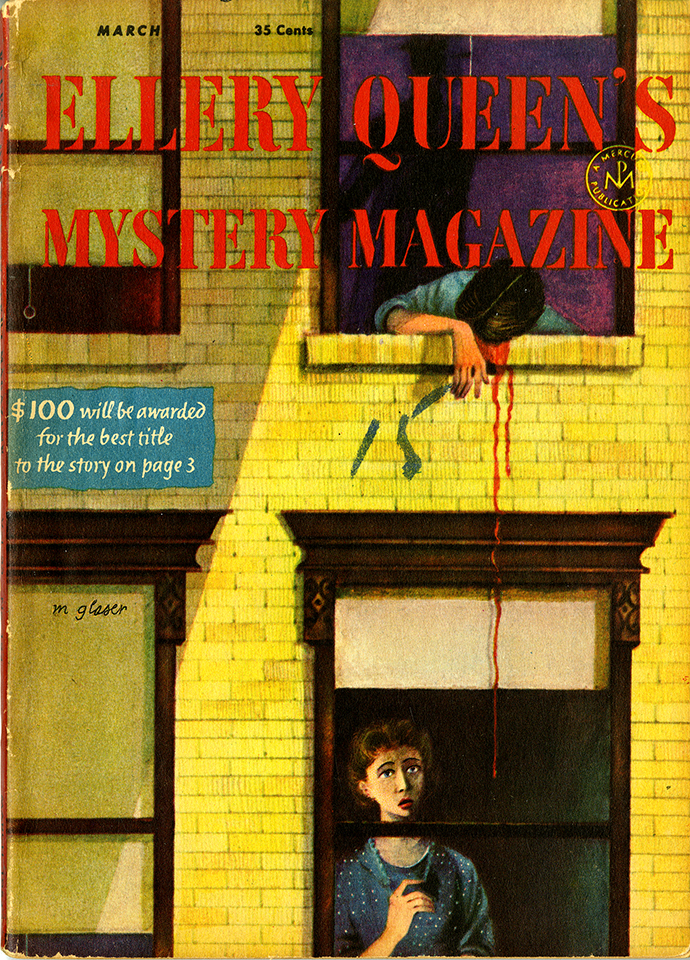 Although Salter offered to turn over his regular Ellery Queen account to his former student, Glaser decided after his first cover that he preferred to pursue other projects. This particular illustration was unusually literal for Glaser, which may offer some indication as to why he didn't believe he was suited for Ellery Queen in the long-term. Glaser wouldn't produce another cover for the magazine until 2016, when the publication asked him to design one for their 75th anniversary issue. The 2016 cover echoes the slow drip of blood seen on his cover from more than sixty years prior.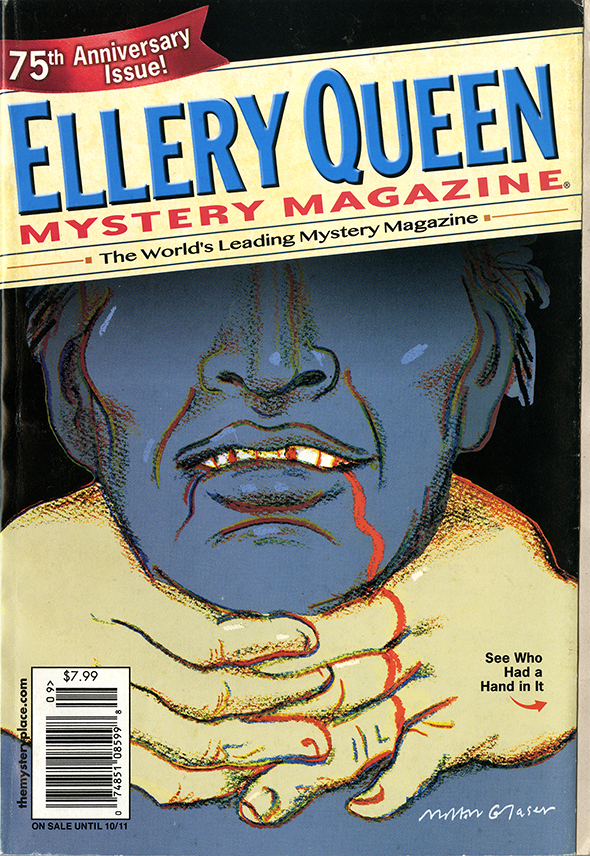 Glaser considered Salter a major influence, certainly as a designer but particularly as a teacher. He told PRINT, "He was a man of great integrity, and he was an influential teacher—so decent, so nurturing. I've been teaching for 50 years, and a good part of my life is making sure that the values you have are transmitted. And sometimes you can't do that in your work—you have to do that in a personal way. You can bullshit a lot in teaching, but students understand the distinction between what you are and what you say." (Caitlin Dover, "Milton Glaser Talks About his Role Models," PRINT, June 2010).

This post also appears in PRINT.