Heinz Edelmann's career was defined by long-term client relationships, as is often the case with designers with a strong, and not especially conventional, personal style. It is often large cultural institutions who recognize such talent—much of Edelmann's work was commissioned for concerts put on by the Westdeutscher Rundfunk radio station and performances of Theater der Welt. The other principal collaborators tended to be publishers, like Willy Fleckhaus' avant-garde youth-culture magazine Twen, and the literary and academic press Klett-Cotta.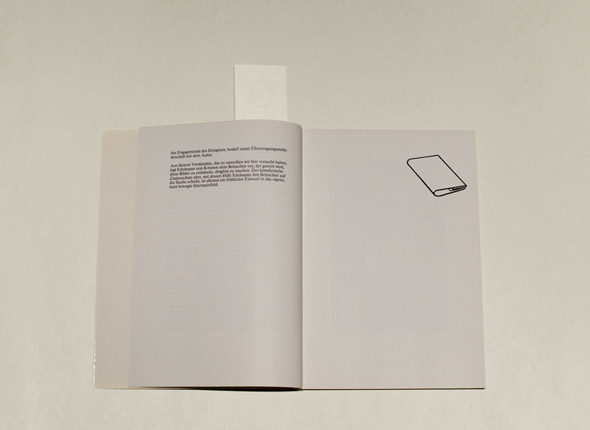 Many of the notable book covers he designed for the press were reproduced in the 1982 volume Die 51 schonsten Buchumschlage von Heinz Edelmann (The 51 Most Beautiful Book Covers by Heinz Edelmann). Edelmann designed the volume himself, which is a slim white-on-white paperback with free-floating perfect binding. I've photographed a few spreads from the volume, which show both the extraordinary range Edelmann exhibited in his book design and the elegant layout of this collection: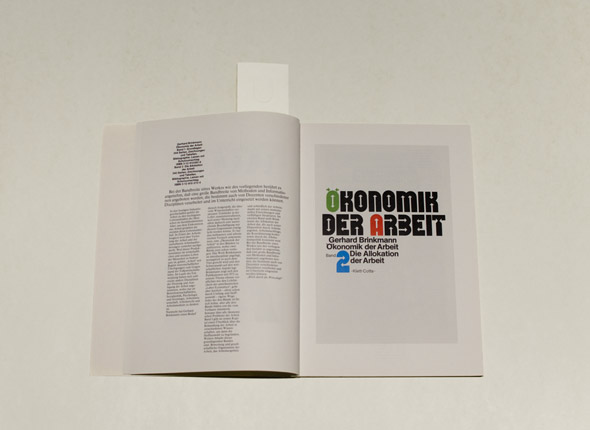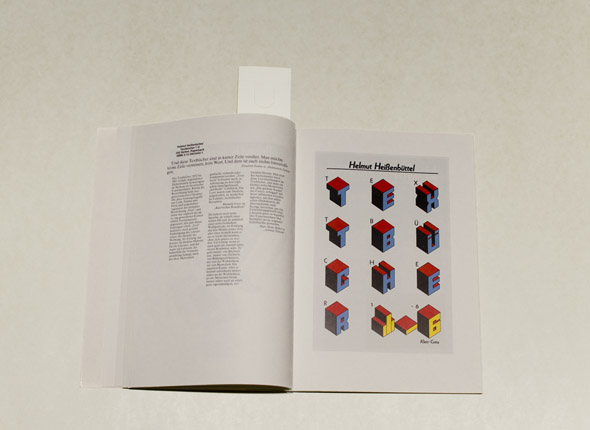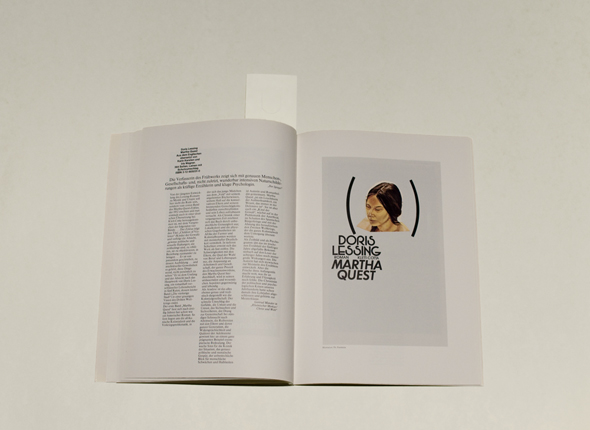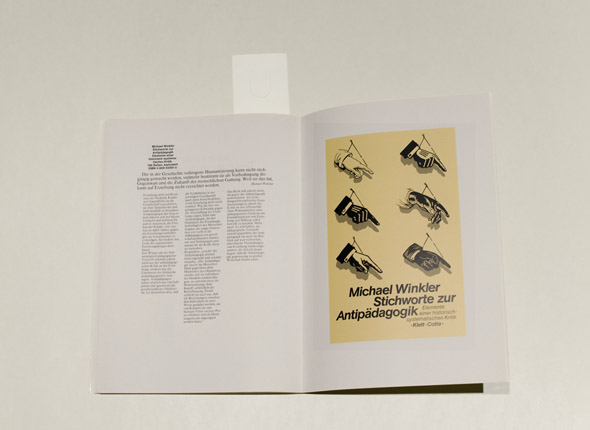 Larger versions of these and a few more from the volume are available on our Flickr page.