In the late-1960s Henry Wolf produced a number of advertisements for Olivetti, which touched on two of his favorite devices: the use of celebrity and the distortions of scale and context used to dreamlike effect.
For the Studio 45, Wolf recruited an unusual roster of endorsers: Twiggy (then in her last year of modeling), along with Duke Ellington, and gossip columnist Suzy Knickerbocker.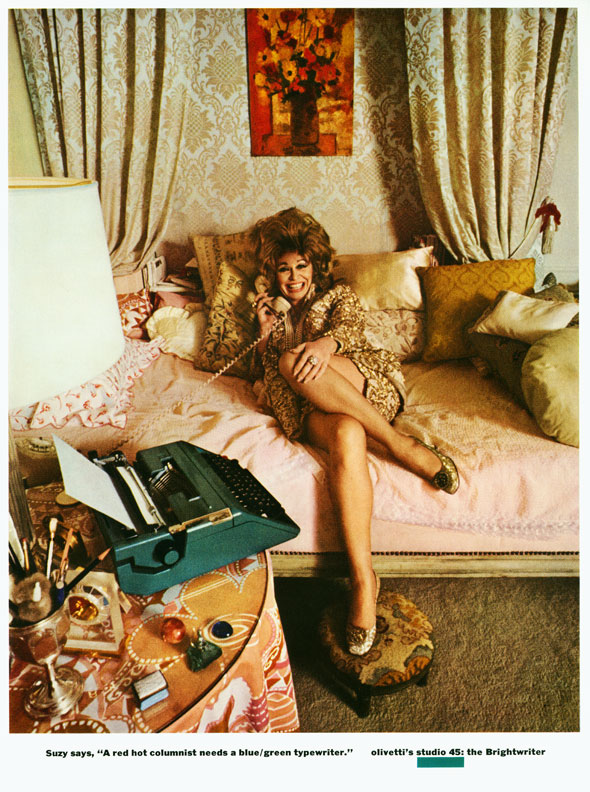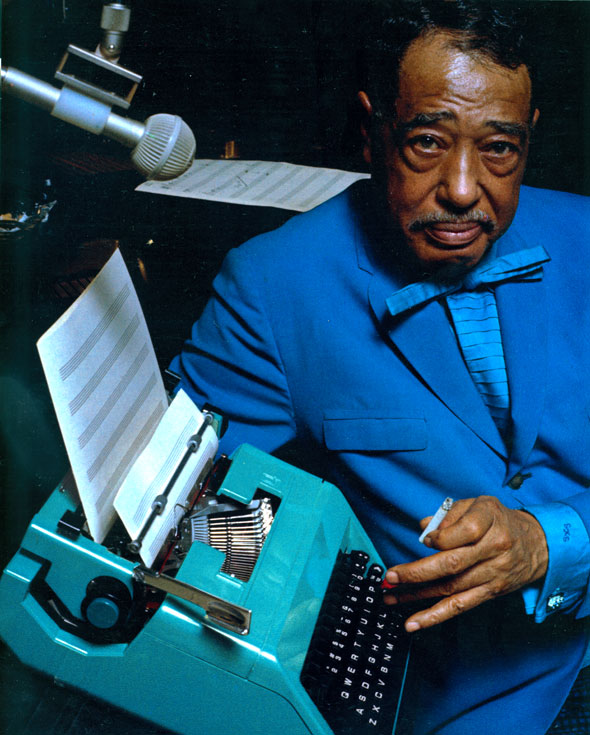 Ellington appears to be preparing to type on staff paper, albeit with normal keys. (But the Studio 45, like its smaller and more celebrated sister product, the Lettera 22, uses the lowercase "L" for the numeral 1.)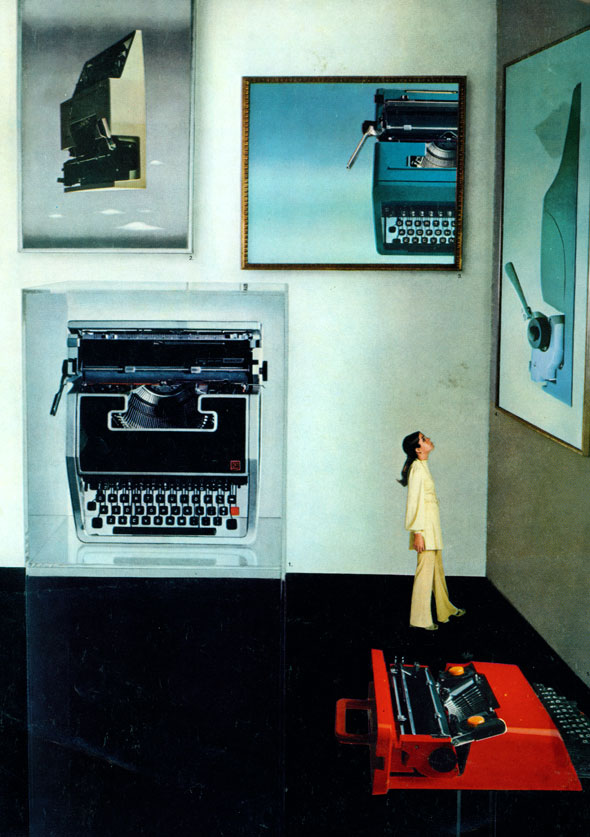 Ads for the whole product line emphasized the artistry of their industrial design.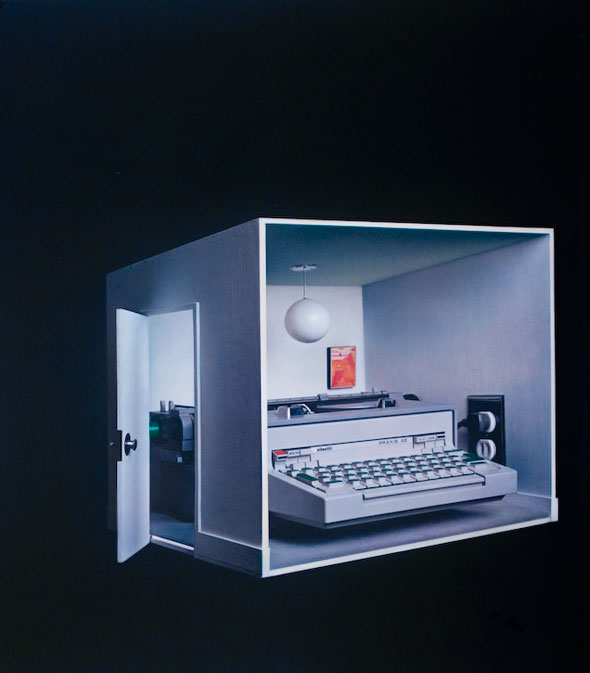 For Ettore Sottsass' Valentine, Wolf contributed a somewhat coquettish two-page tease highlighting the typewriter's unique carrying case design.