One of the main attractions of the archive as a research tool is as a document of artistic process. (The effect of the overwriting of drafts by computers is a subject I have written about elsewhere.) There were several stages to Milton Glaser's development of a poster for the Visual Arts Gallery exhibition "Inside the Big Apple" (1968) — the above shows his collage of different versions of the figuration, which arrangement ended up contributing the composition that he used in the final version.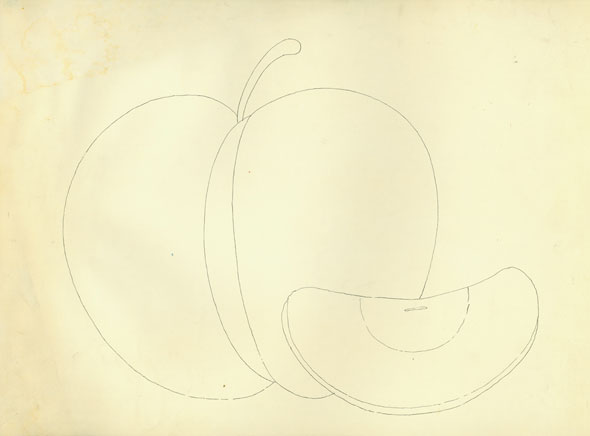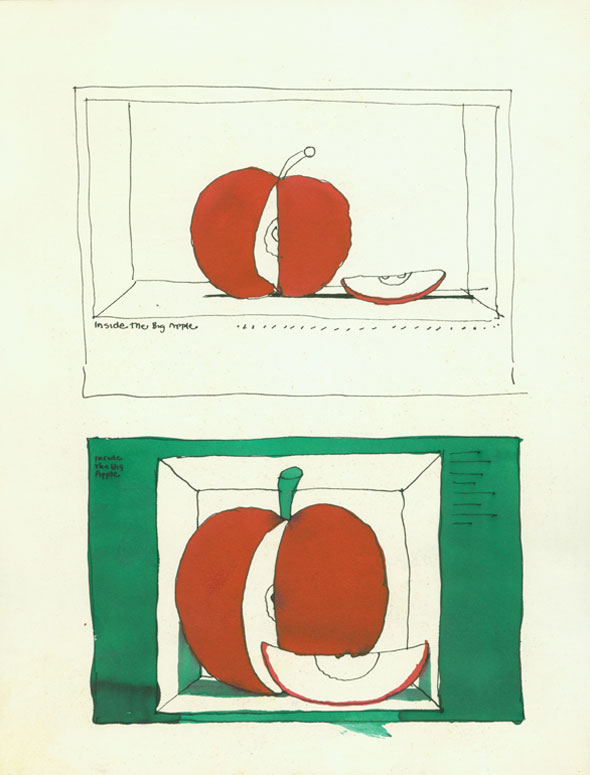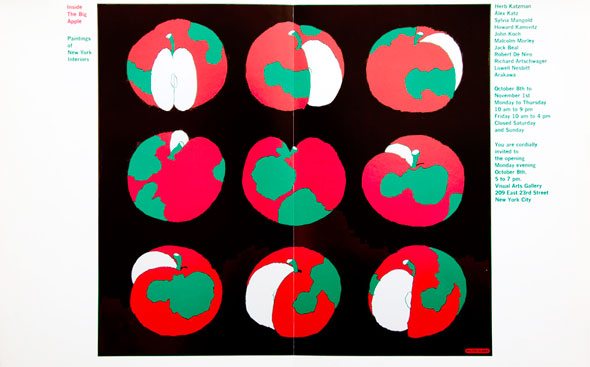 (The show comprised paintings of New York interiors by Herb Katzman, Alex Katz, Sylvia Mangold, Howard Kanovitz, John Koch, Malcolm Morley, Jack Beal, Robert De Niro, Richard Artschwager, Lowell Nesbitt, and Arakawa.)
The poster, along with others (and some corresponding sketches) from Glaser's long relationship with the school, will be on view at the Visual Arts Gallery's upcoming exhibition Milton Glaser's SVA, opening August 31 (601 West 26 Street, 15th floor. New York, NY 10001).