We looked at some of Edelmann's political posters for the West German radio station WDR back in June. But there was also a lighter side to his collaboration with the broadcaster.
Here are a few selections from a series of 13 posters he illustrated and designed, advertising their programming for children in 1976. In each of these he shows off his dexterity with collage and pattern combinations. Unlike much of the work from this period, they strongly recall the surreal style he most famously employed in Yellow Submarine, and was paralleled by Terry Gilliam's work for Monty Python, both of which were greatly influenced by the Push Pin Graphic.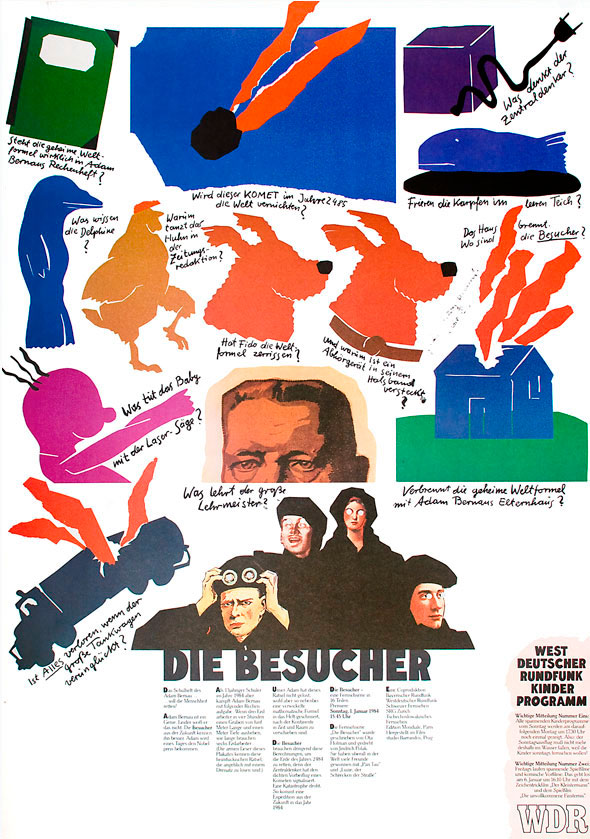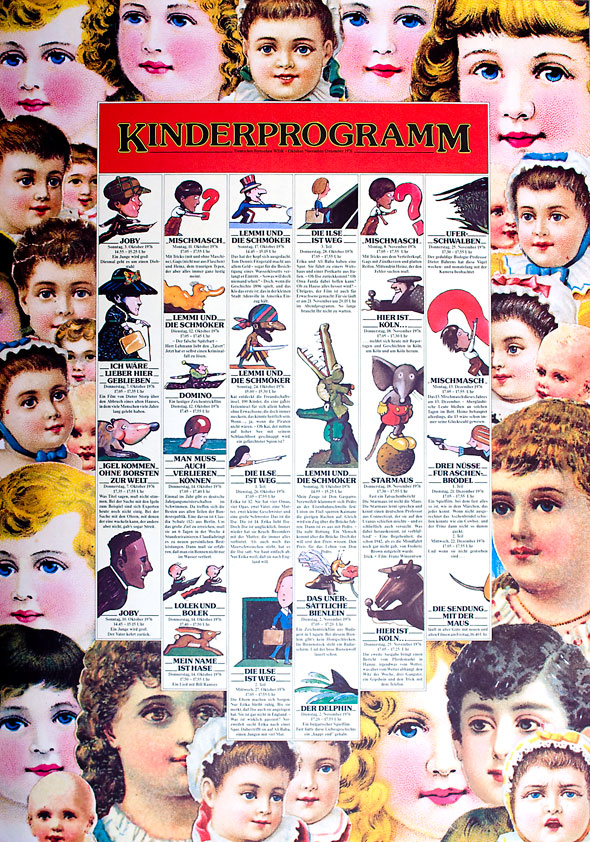 More here.
This post also appears on our PictureBox blog.