One of the nerdy delights I take in the Glaser Archives is uncovering the web of Glaser's friends and clients, particularly those with whom he worked repeatedly. Here we have a few projects for (Whitney) Lee Savage, who was a good friend of Glaser's. Savage was an accomplished realist painter whose works are in the permanent collections of the
Whitney
, Smithsonian American Art Museum, and the Newark Museum, among others. Throughout the 1960s and 1970s, Savage was the subject of ten solo exhibitions at the Krasner Gallery in New York City. Glaser designed the invitation for at least one of these shows, in 1964.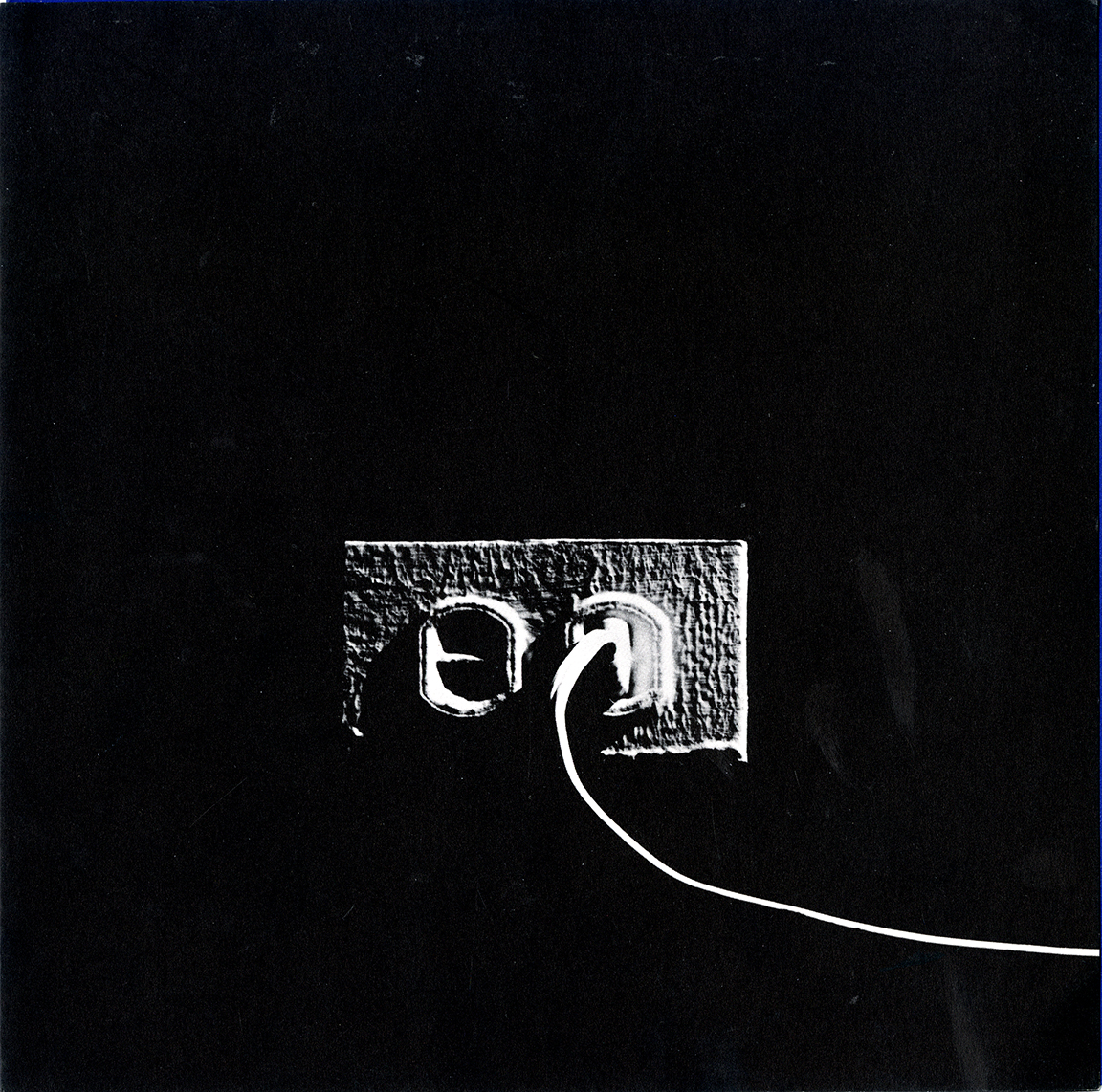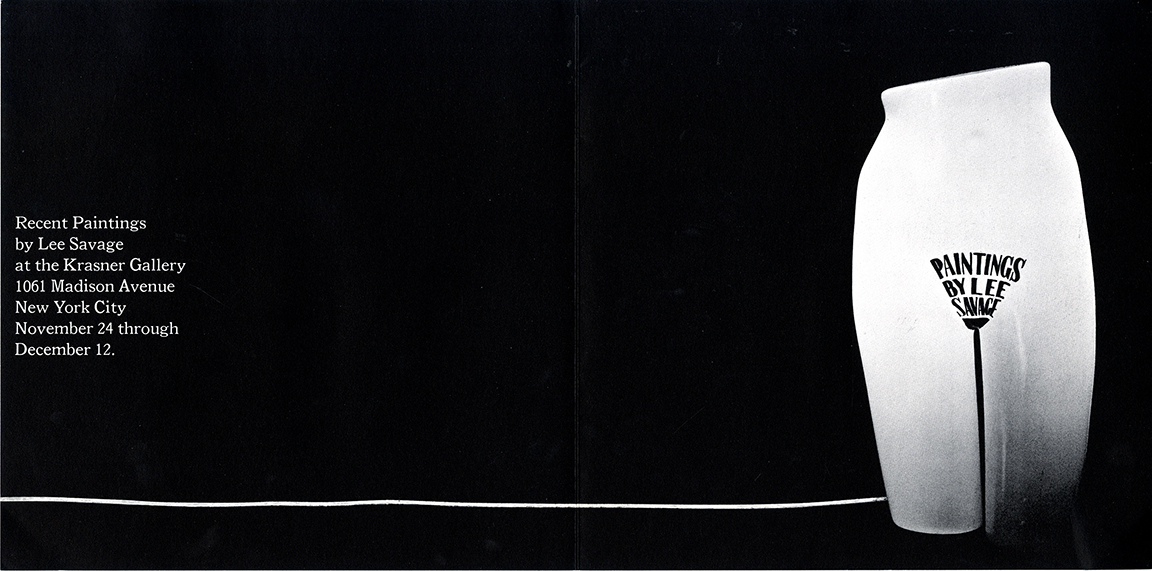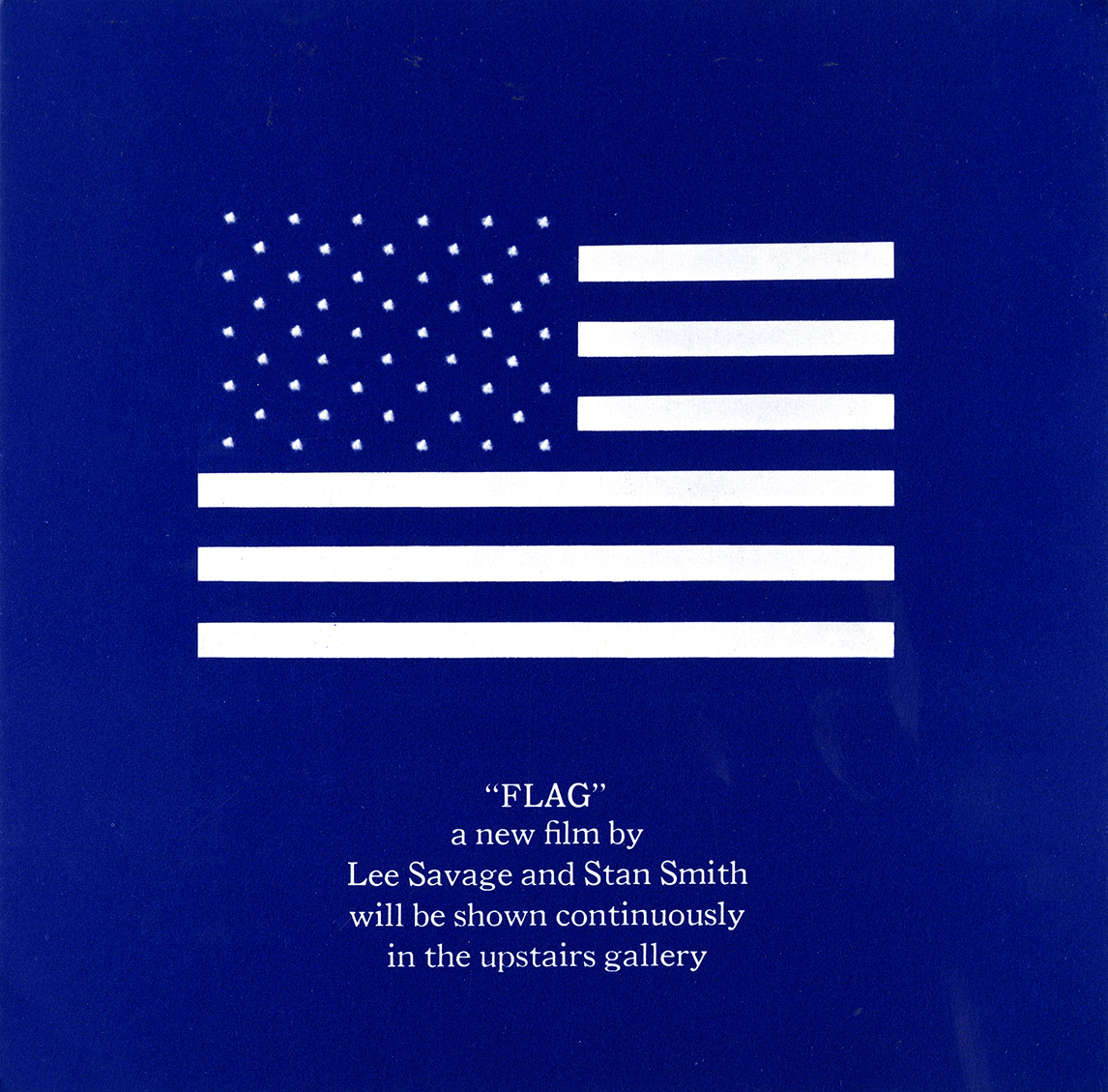 In addition to his fine arts pursuits, Lee Savage collaborated with Glaser in his capacity as an art director and animator. In 1965, Lee Savage co-founded Savage Friedman, a film production company. The logo, designed by Glaser, is the color of old newsprint, contrasting nicely with the more spare and informal style of the brochure announcing personnel changes to the business.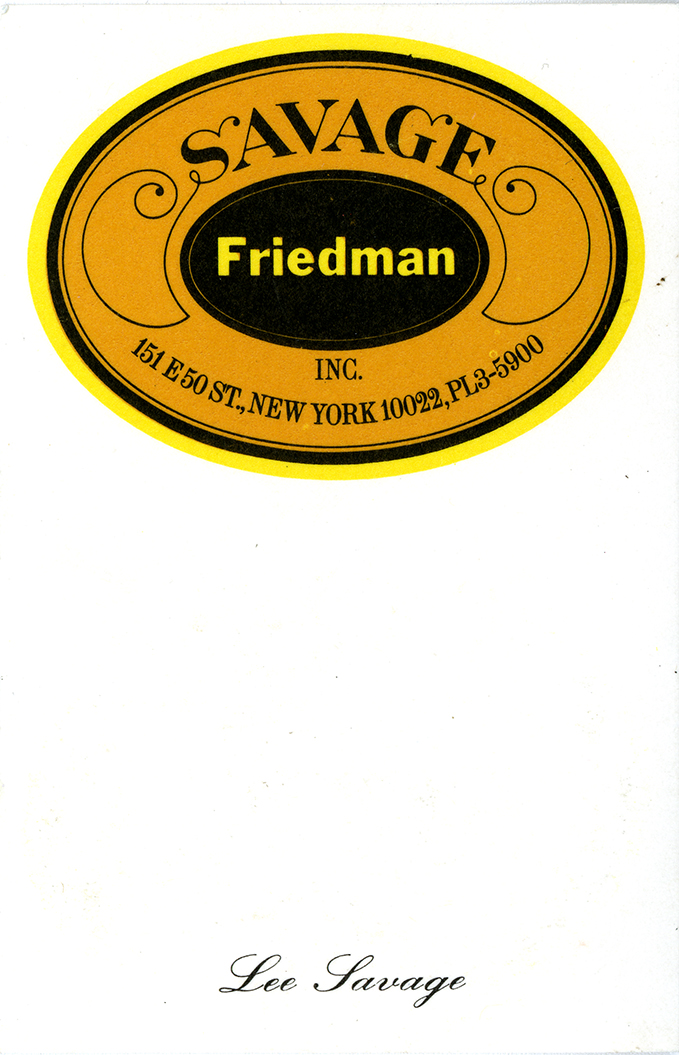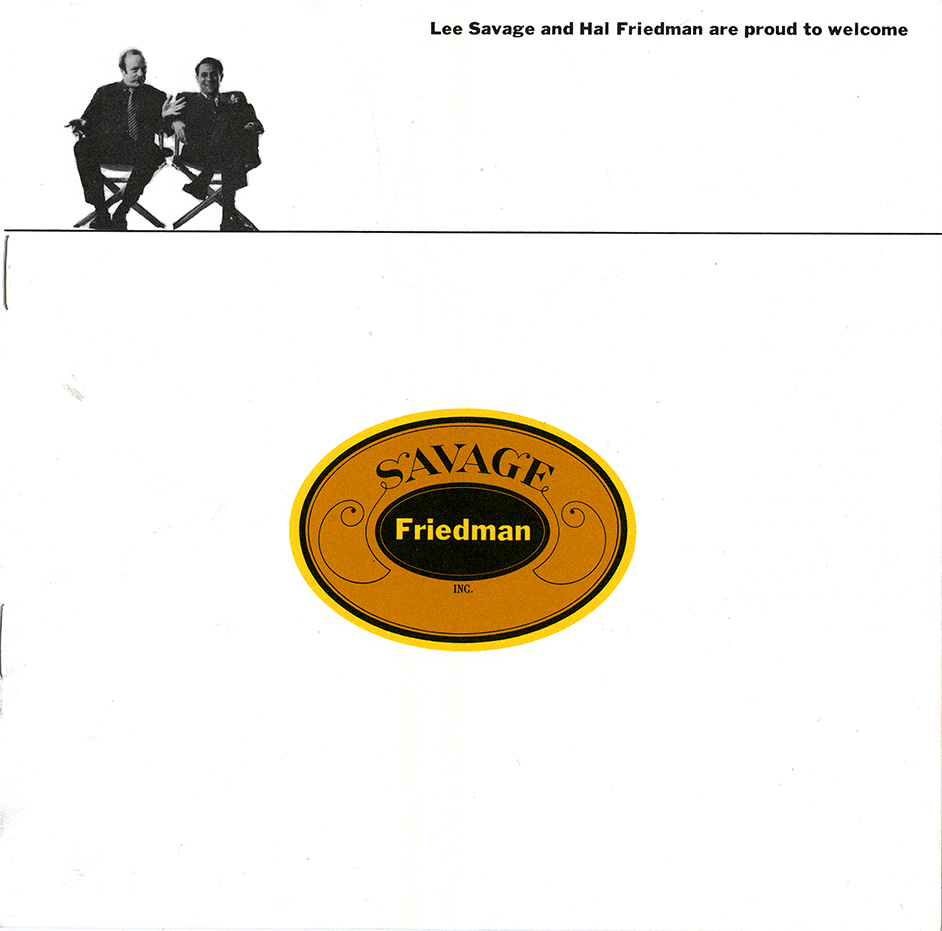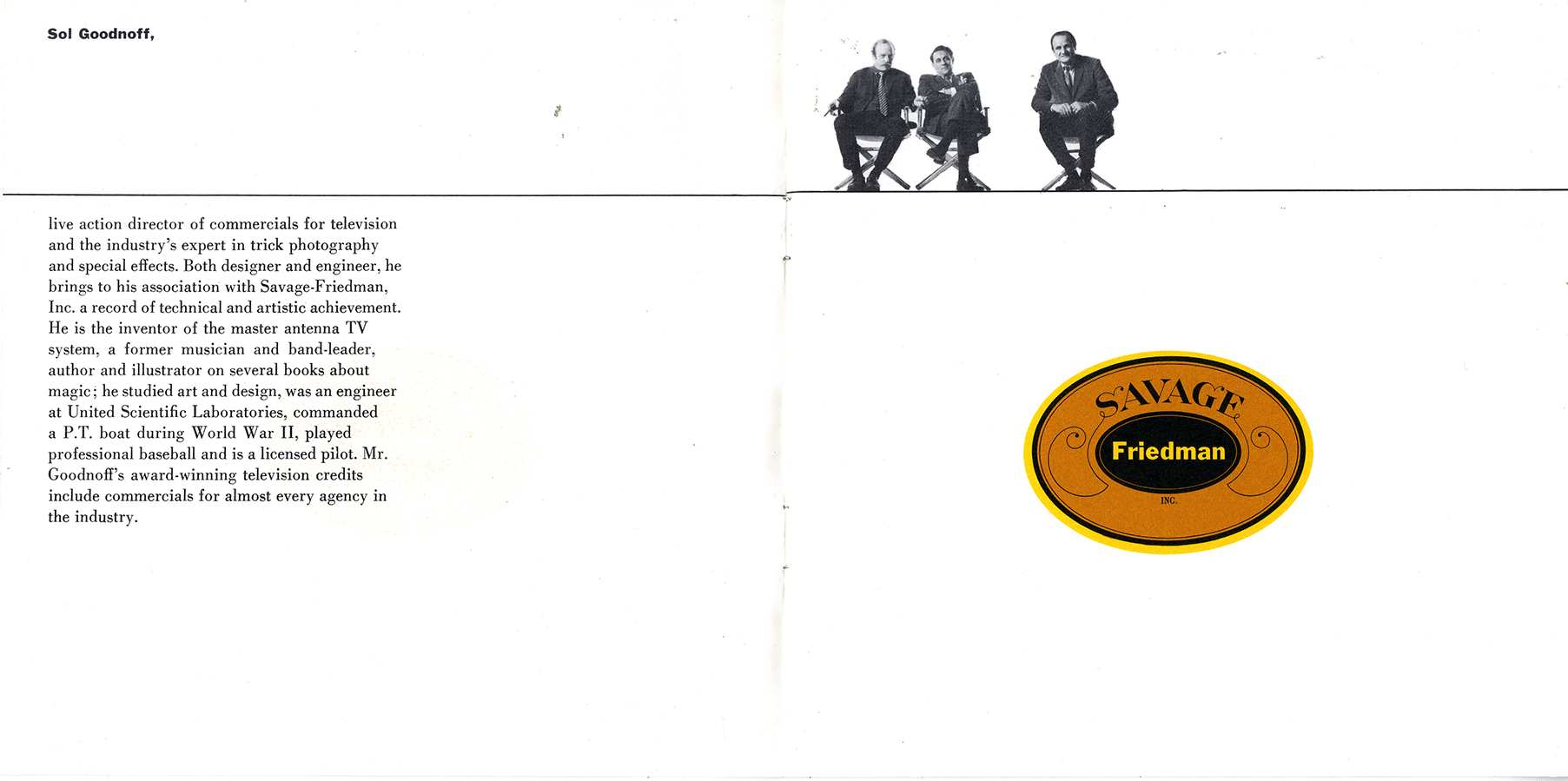 In 1968, Glaser designed a lovely Christmas poster for Savage Friedman, featuring one of his trademark inkblot figures, this time a Santa, in a colorful snowstorm.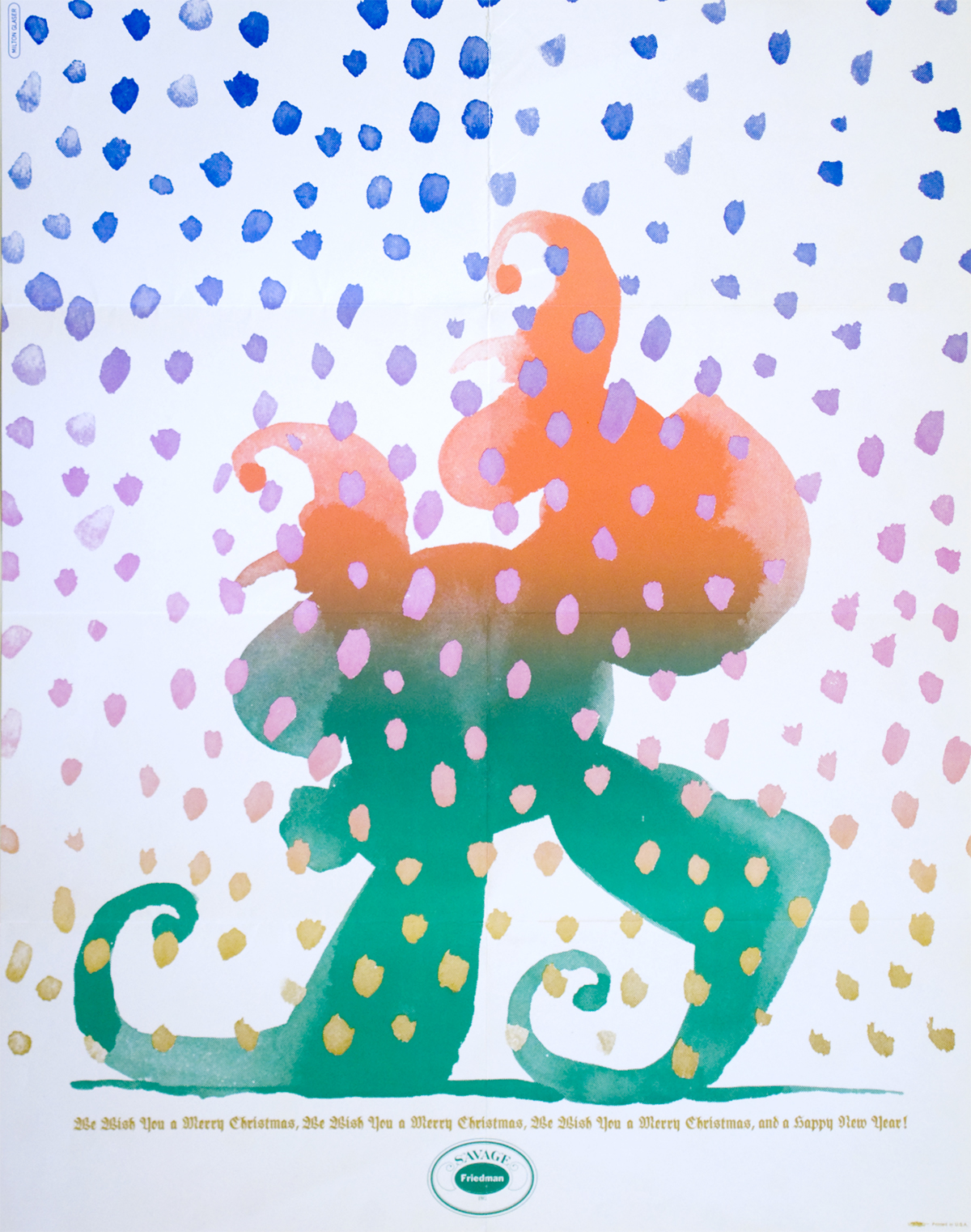 The most interesting Glaser-Savage collaboration was the underground short,
"Mickey in Vietnam."
Directed by Savage and designed and produced by Glaser, the one-minute silent animation depicts Mickey Mouse being shot and killed in Vietnam. The film was produced for the Angry Arts Festival, which invited artists to create works to protest the Vietnam War. The film disappeared for many years but then resurfaced on YouTube in 2013.
Like many other great illustrators, designers and animators of the time, Savage also did lots of work for "Sesame Street" and "The Electric Company" in the 1970s. He created numerous animated shorts including
"Harry Works High in the Sky"
and a
series
of
animations
featuring a hand creating a drawing, each one offering a mini-lesson on perspective.
Here's a lovely
remembrance
by his son Adam Savage (of "MythBusters").