Lillian Roxon, the trailblazing Australian music journalist and author of the massive Lillian Roxon's Rock Encyclopedia (1969) was a rich subject for any artist. The charismatic writer moved from Sydney to New York City in 1962 where she became an early chronicler of the 1960s rock music scene and culture.
Episodes of "Lillian Roxon's Discotique," originally broadcast in 1971, were two-minutes in length and devoted to Roxon expounding on a single topic. The recordings were later distributed on vinyl and syndicated to American radio stations. The National Film and Sound Archive of Australia has made
some episodes
available, along with miscellaneous other recordings and interviews with Roxon.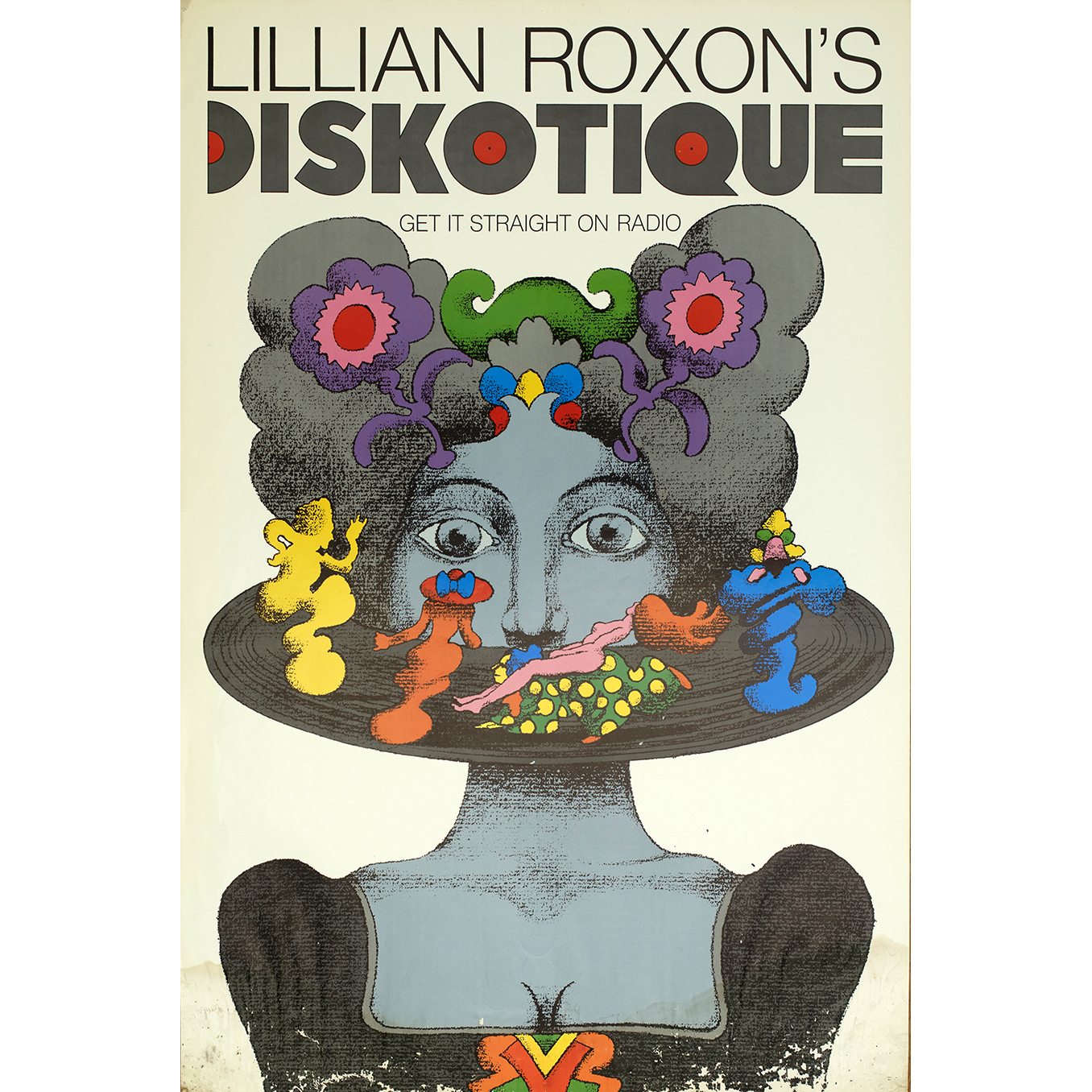 Glaser-heads are probably familiar with his 1972 poster for "Lillian Roxon's Discotique" (that image also seems to have been repurposed for use related to "Lillian Roxon: Mother of Rock," Paul Clarke's 2010 documentary.) However, it looks like Milton designed two other variations that were never produced, as far as I can tell.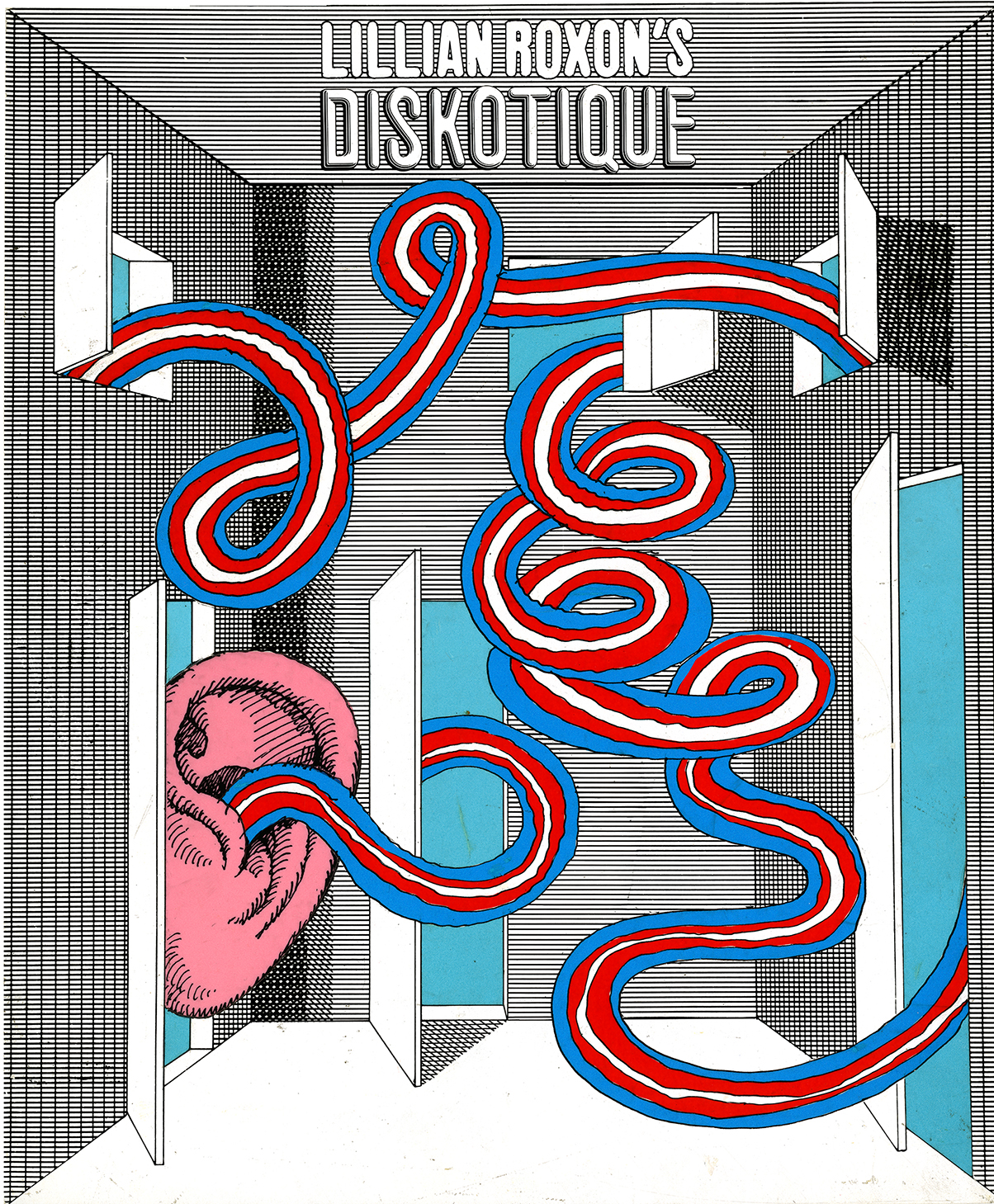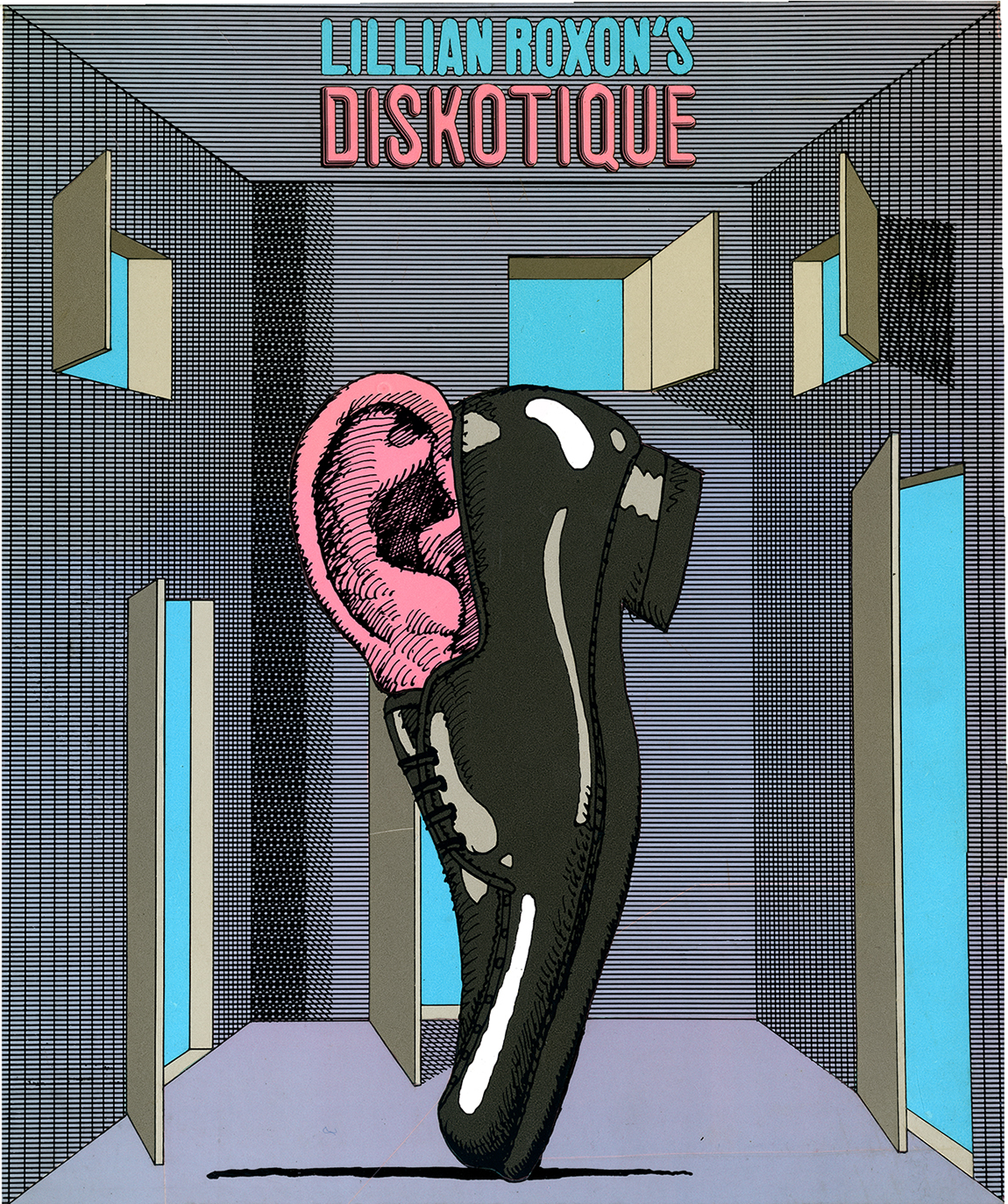 Unlike the published poster, which centers on a portrait of a woman, the comps are even more surreal and feature abstract depictions of sound. Roxon, who died in 1973 at the age of forty, was such a singular presence on the New York scene that it's not surprising that the final poster would focus on her.
The post also appears in
PRINT
.