The year Milton Glaser spent studying etching with Giorgio Morandi in Italy was a pivotal time in his art education. There are aspects of Morandi's practice that Glaser carried with him throughout his career, the most obvious being his interest in the line. The deliberate cross-hatching of Glaser's early work combined with comic book shapes ultimately evolved into the psychedelic style popularized by Push Pin in the 1960s and 70s.

"Quartet" was made in 1953 under the direction of Morandi at the Academy of Fine Arts in Bologna. You can see Glaser exploring the qualities of etching that he so admired in Morandi's work, using the numerous overlaid lines to produce the illusion of light among the four musicians in the act of making music. Similar muted light and tonality are evident in the low-contrast patterns that came to fascinate Glaser late in his career.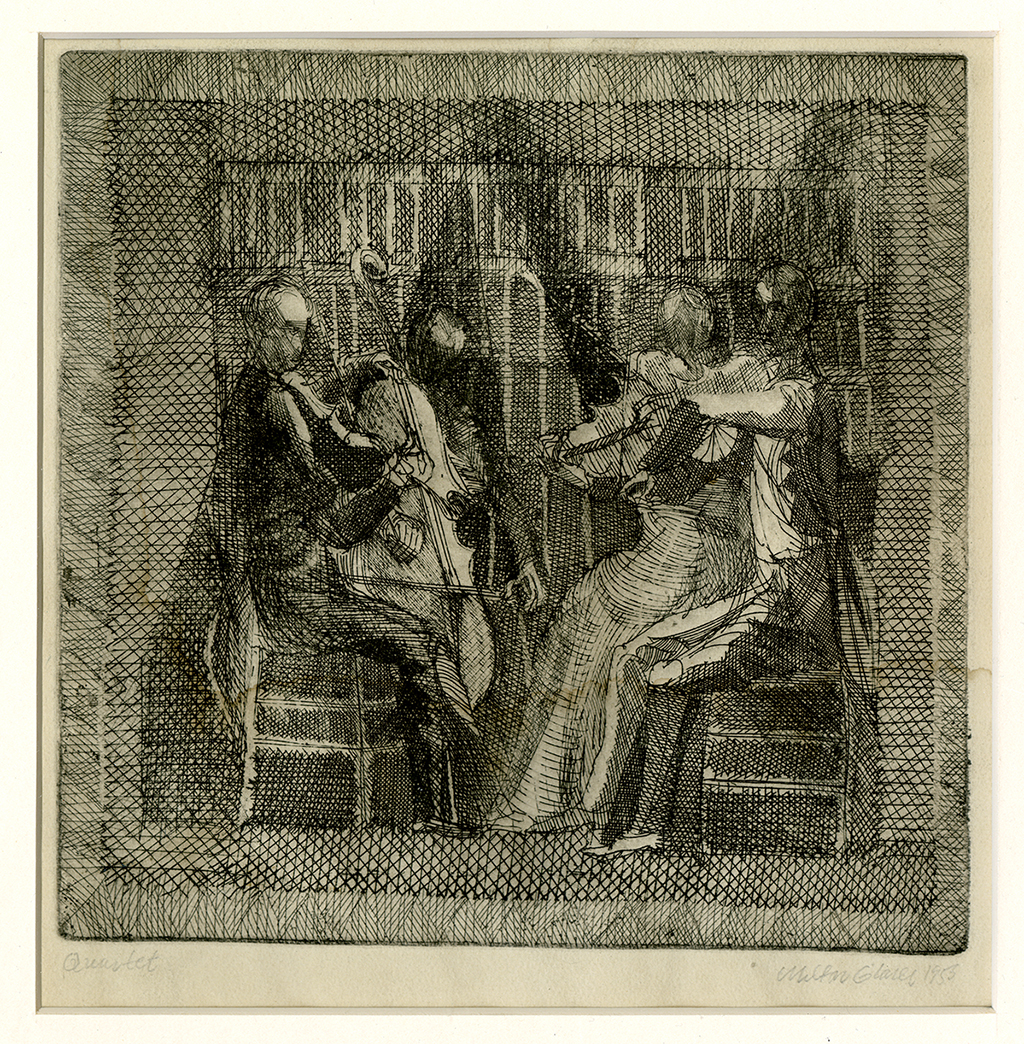 But Morandi's personal attributes, his quiet and focused pursuit of his art, particularly made an impression on Glaser, who wrote about his mentor in the introductory essay to the exhibition catalogue for "Giorgio Morandi / Milton Glaser" at the Galleria Communale d'Arte Moderna in Bologna, April 2-June 4, 1989:
"What I learned from Morandi was conveyed from the very essence of his being. He appeared to be free of the pull of money, fame, or desire of almost any kind… His life seemed to me then as it does today the ideal life of a true artist. Lucidity and balance are the words that come to mind when I think of Morandi. He lived silently and produced monuments."

This post also appeared in PRINT.