It's been one year since Milton passed away and yet he feels more present than ever. One day before what would've also been his 92nd birthday, we're sharing photos of Milton working and making things at his longtime studio on 32nd Street.
Milton and Seymour Chwast's Push Pin Studios occupied spaces on E. 17th Street, E. 57th Street, and E. 31st Street before they purchased the beautiful Beaux Arts building at
207 E. 32nd St
, (formerly occupied by the Tammany Central Association) in 1965.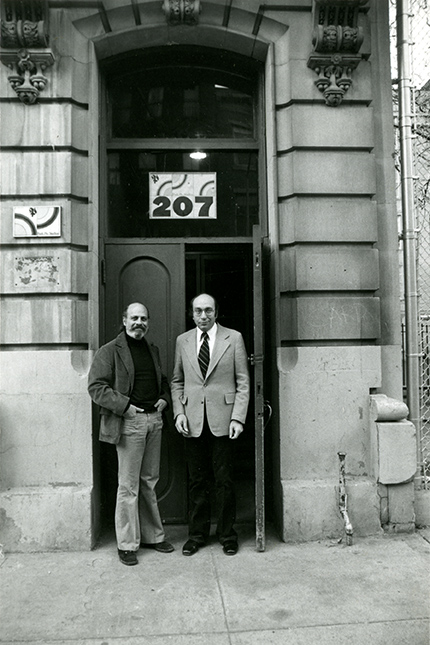 We're lucky to have some photos of Push Pin not too long after they moved in. The studio was arranged open-office style. There are Seymour and Milton, back to back. Milton's banjo rests on the windowsill.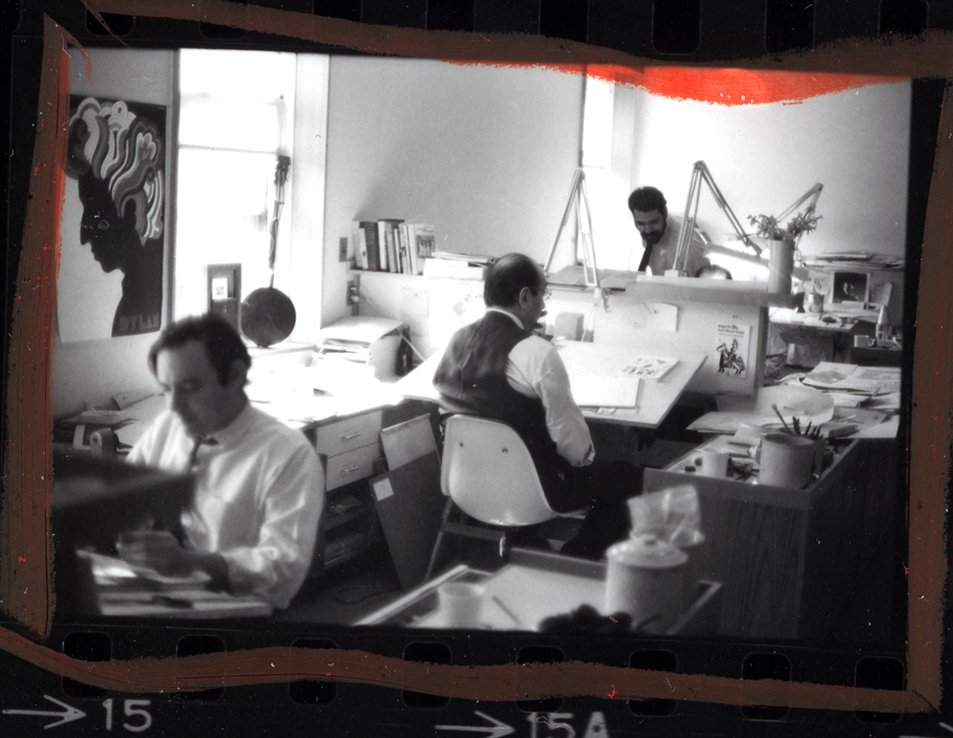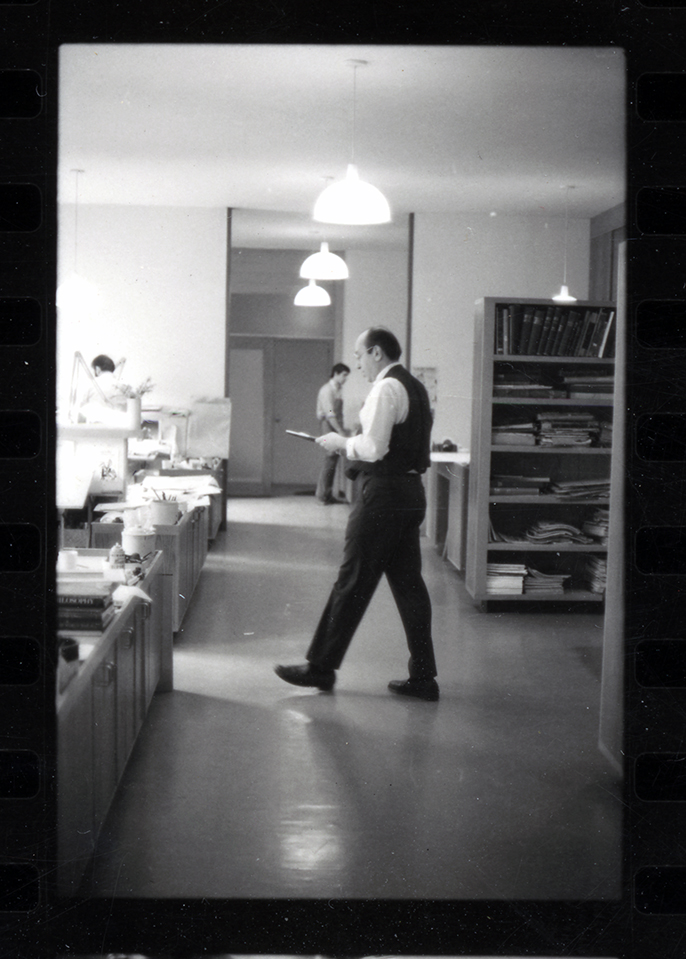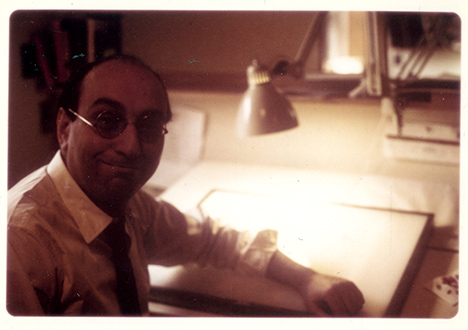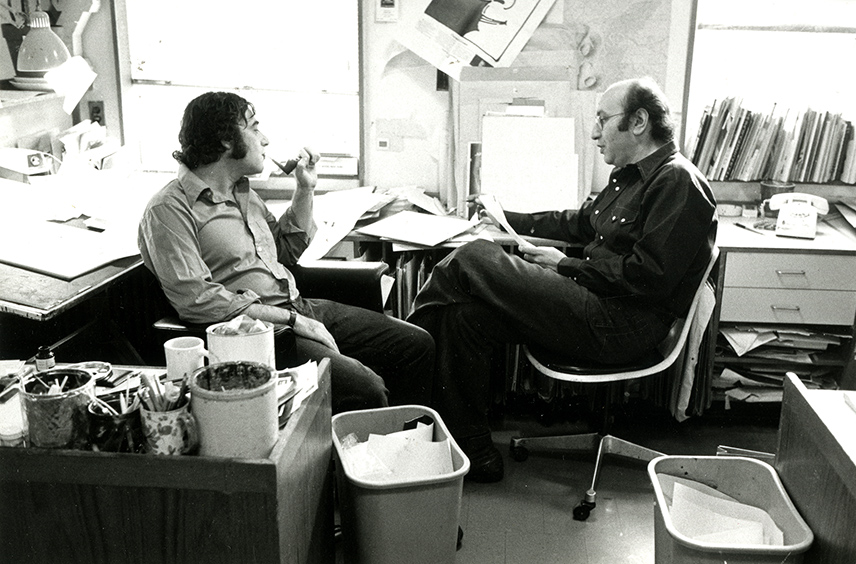 New York
magazine began its run on the top floor of 207 E. 32nd Street in 1968. Here's Milton retouching a illustration for
New York
in 1969.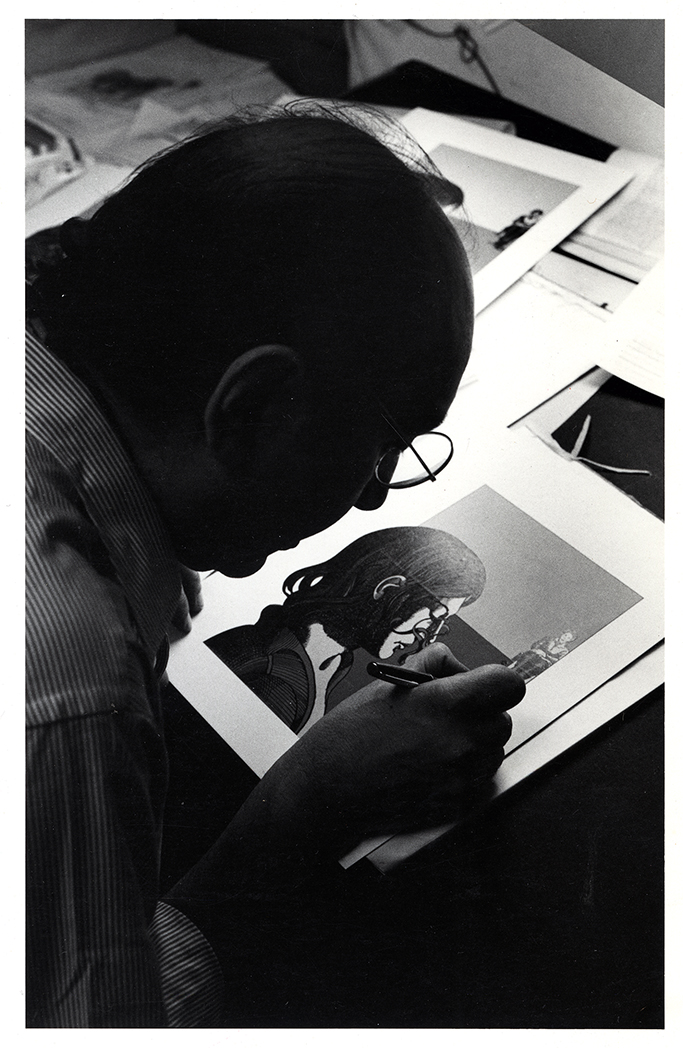 In 1974, Milton departed Push Pin and established his own practice, Milton Glaser, Inc., still in the 32nd Street building. Behind Milton's desk, the wall adornment of current work and inspiration really starts to take off. Also, two phones!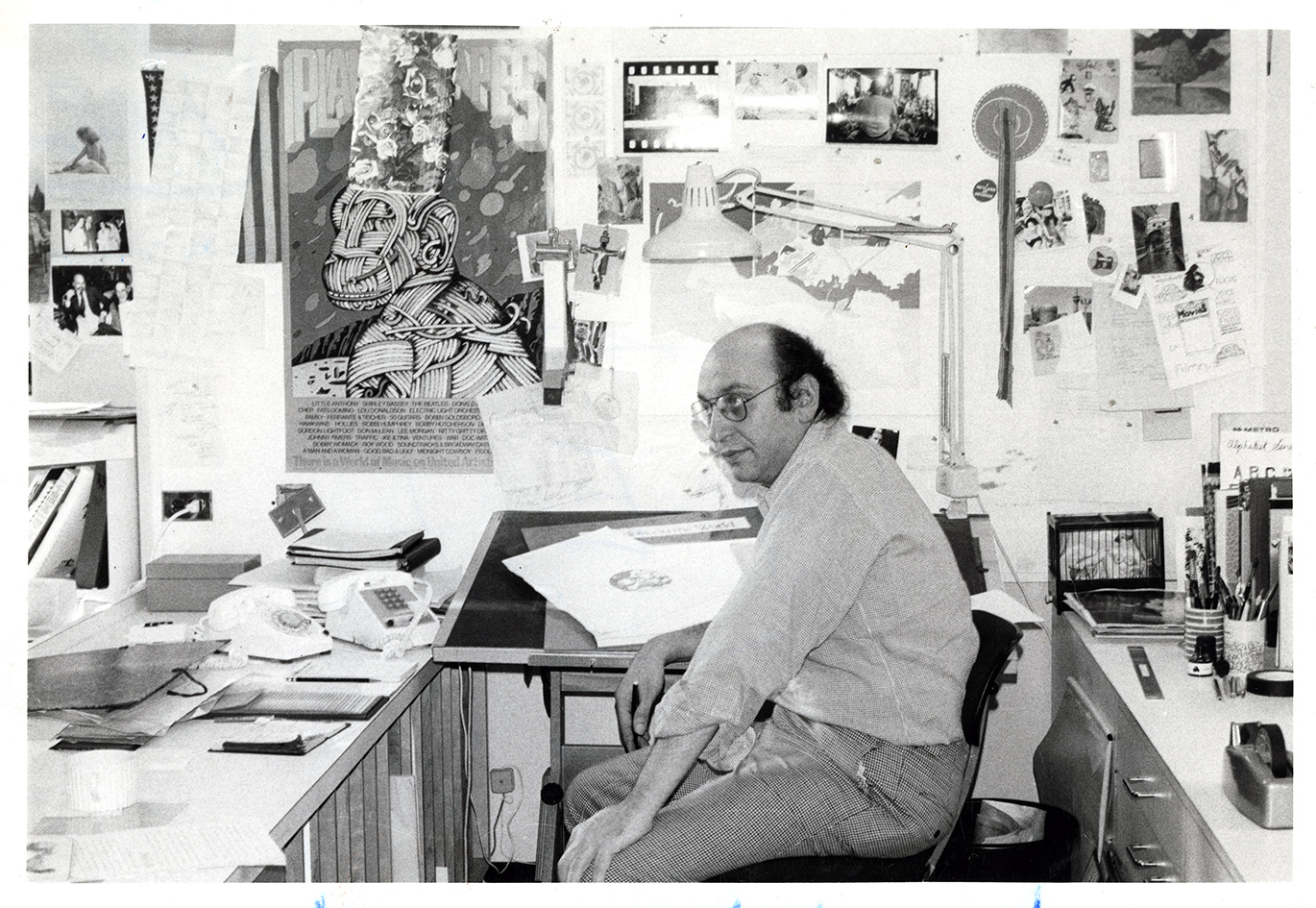 Milton's desk was always out in the open, in the middle of the action. Walter Bernard, Milton's partner in WBMG, wrote that Milton preferred it that way (
Mag Men
. Columbia University Press, 2019. p. 196):
As we did during our New York magazine days, we collaborated on the principle of interruption. We would pop in and out on each other throughout the day without having to make appointments. Milton once said to me, 'The trick is to operate by interruption. Don't fight it; don't be annoyed by it. Welcome it. You will get more accomplished each time and your capacity for dealing with problems will increase.'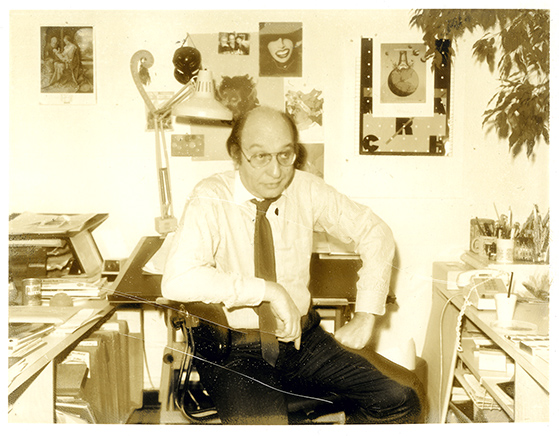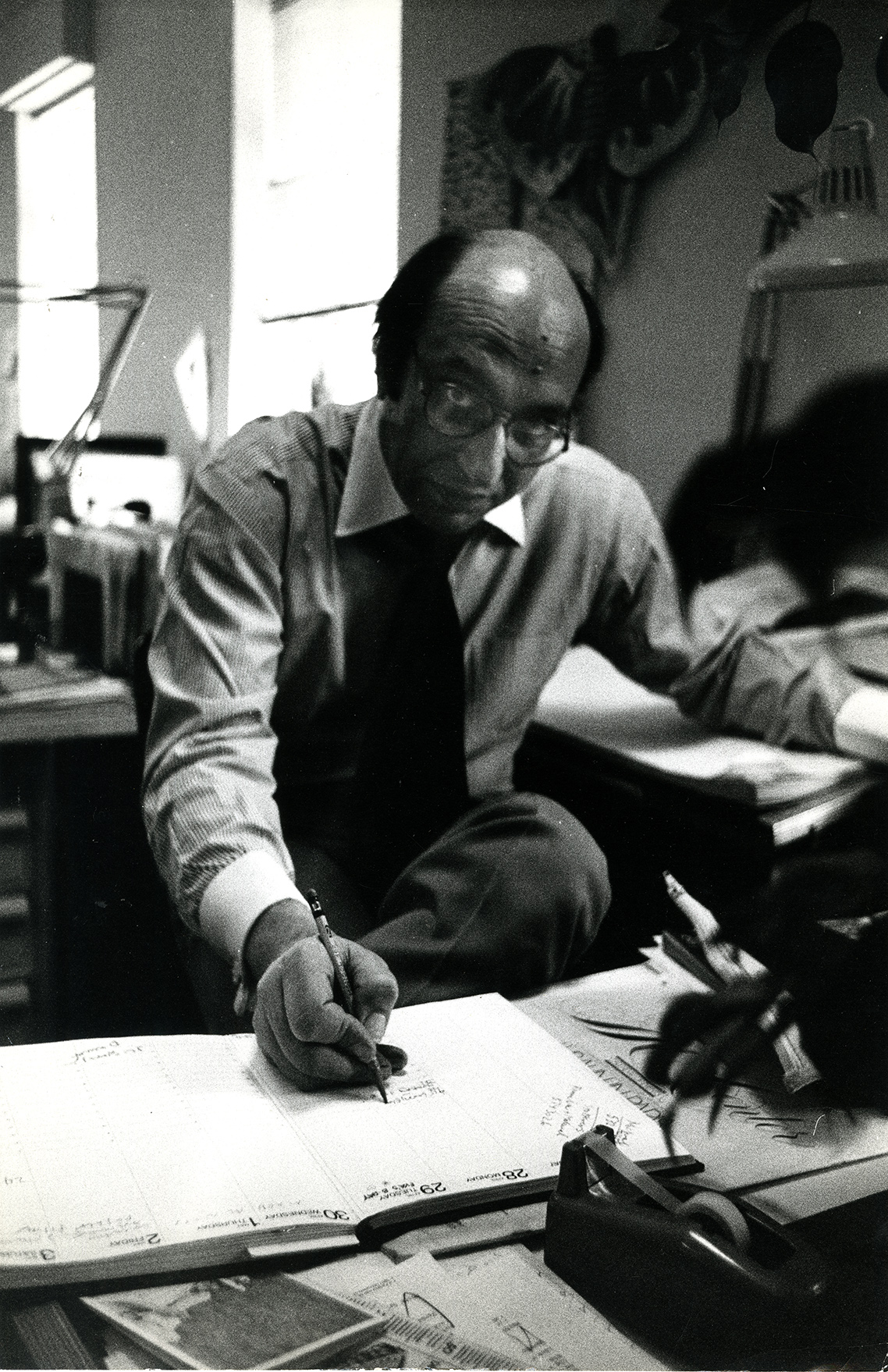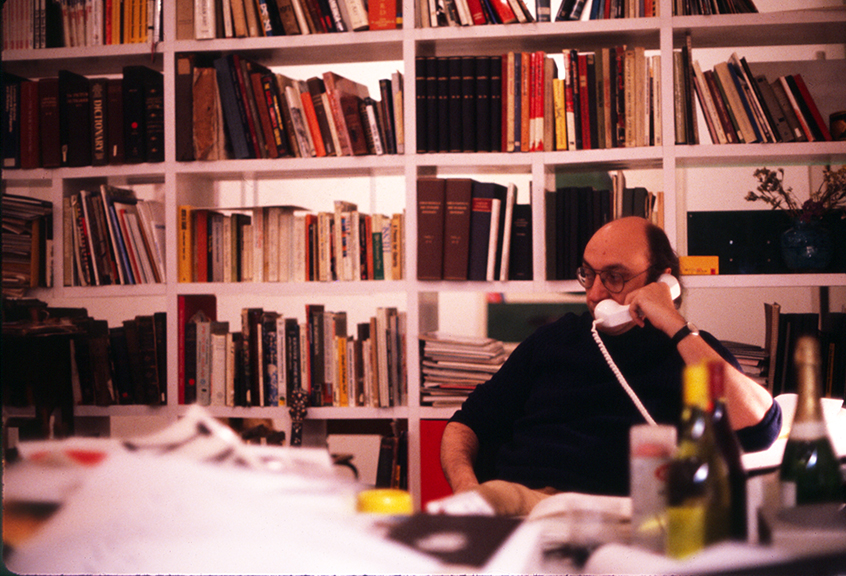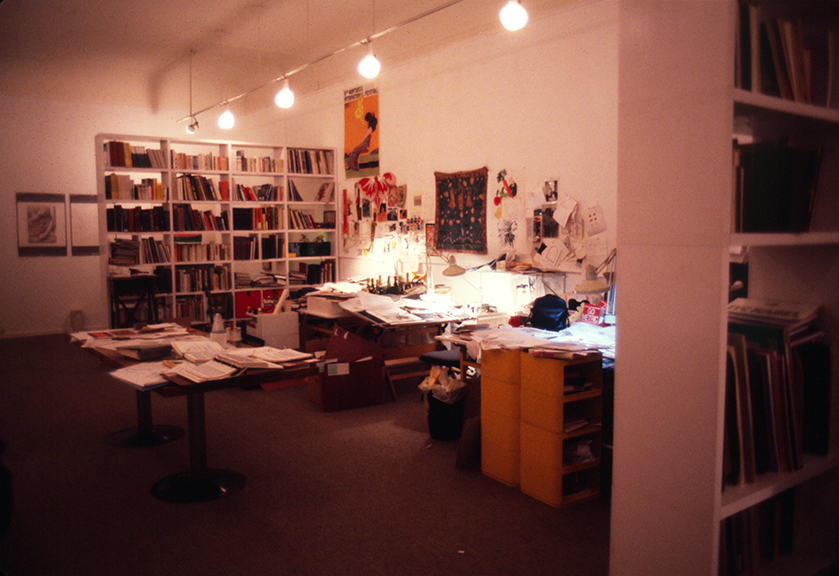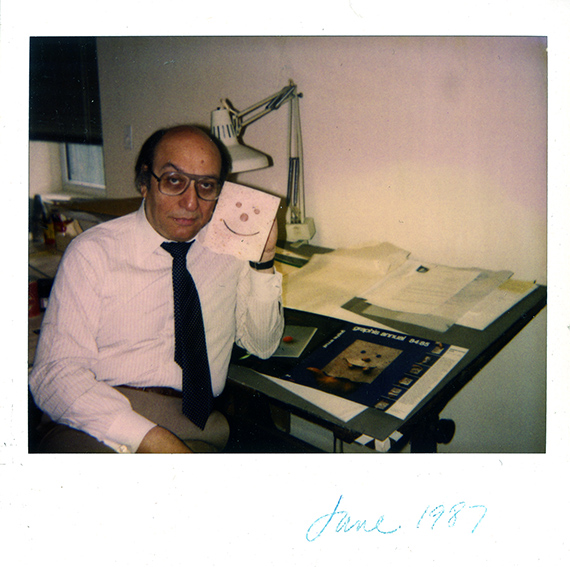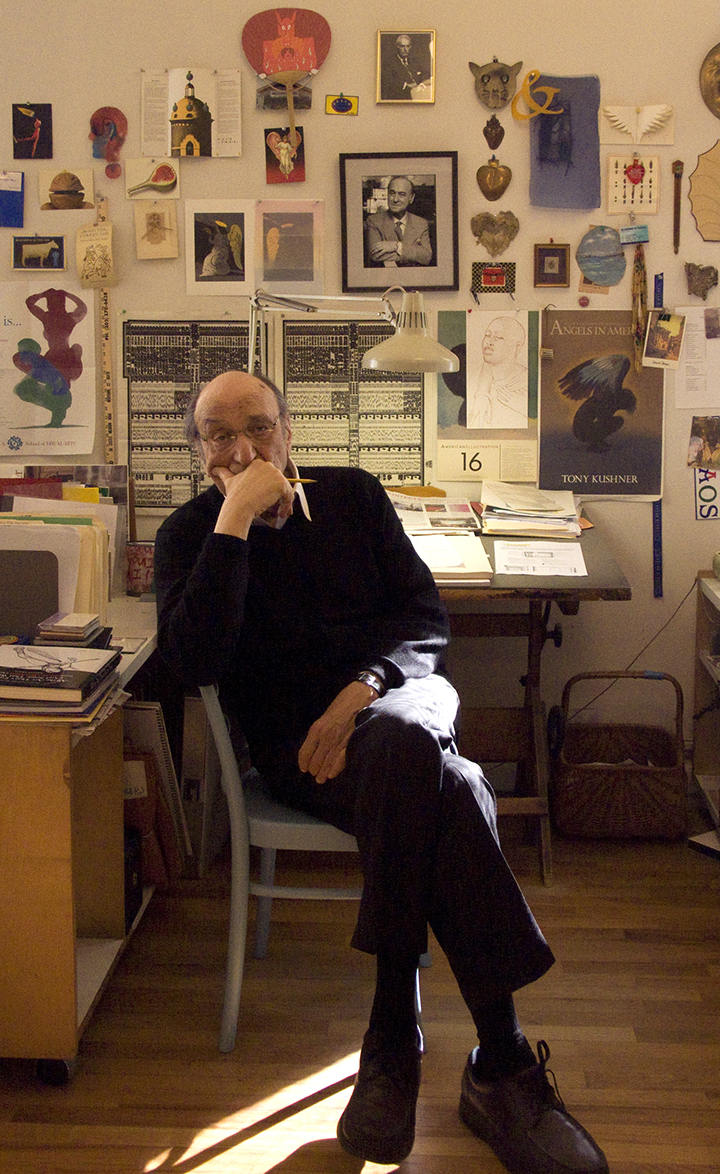 I took the photo below in May 2019, while Milton was in the process of emptying out the 207 E. 32nd Street building for its buyers and moving to a new studio space at SVA. He had a foot in both offices, but it was clear he was reluctant to relinquish the workspace that he'd occupied for more than fifty years, in the building that contained nearly all of the stories of his professional life.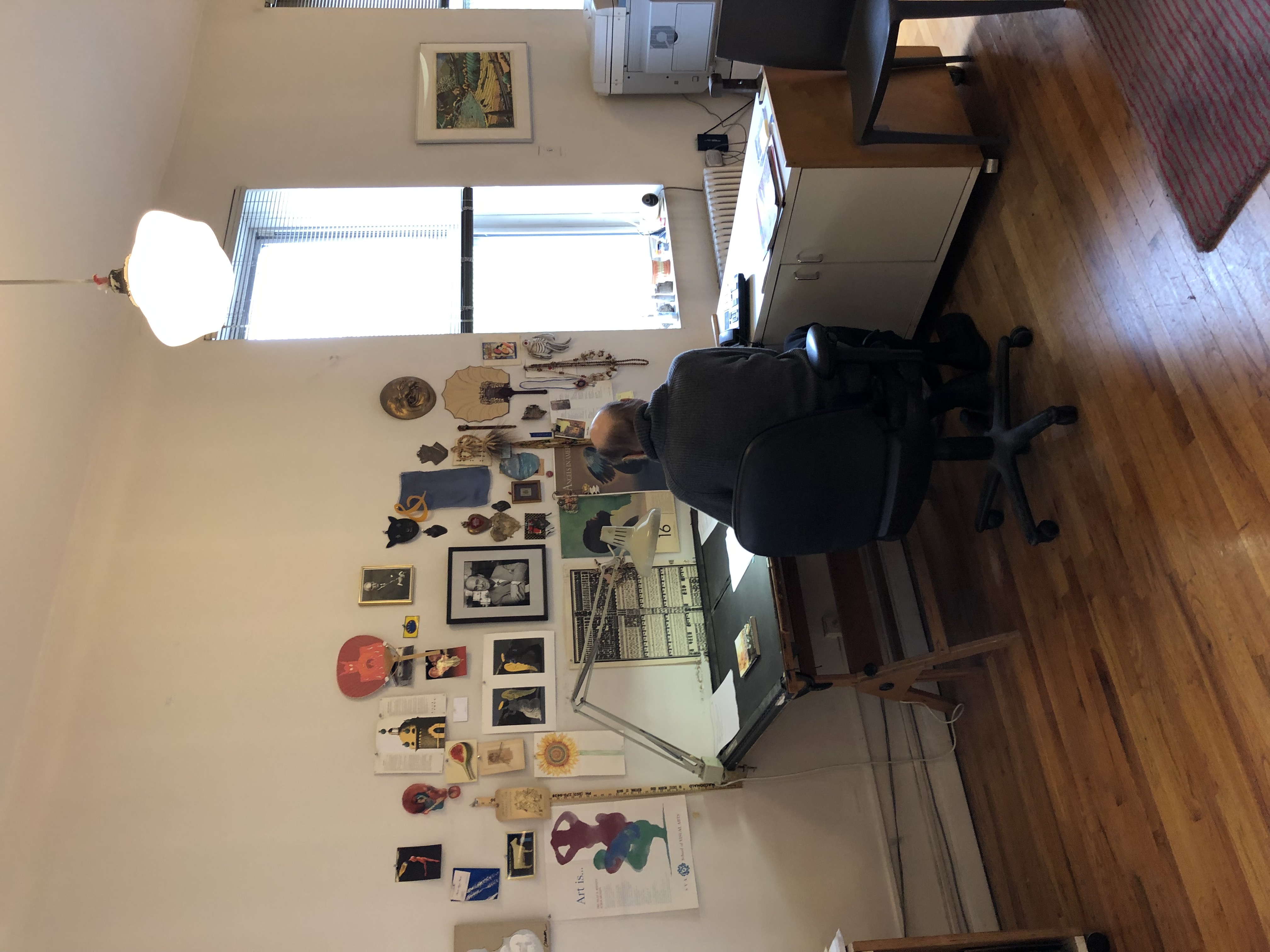 In an interview with
The New York Times
in 2019, Milton spoke about his relationship to his work.
Art and making things - particularly making things - are essential to our salvation. I come to work every day and I sit down and I feel so happy, because I'm capable of taking something that exists in my mind and making it a physical thing. Whether it's good or bad or art or not is irrelevant. But the act of doing it has kept my brain intact.