Milton Glaser cited
Félix Vallotton
, an artist who did more with less, as one of his most important influences. Glaser drew upon Vallotton's Japanese woodcut-influenced style to great expressive effect throughout his career. He wrote about Vallotton in
Art is Work
:
Vallotton's reductive woodcuts, in sharp black and white, contain an enormous amount of compressed visual and psychological energy. His use of limited means to suggest a narrative is unexcelled. In the arts, one has many mentors, including those one has never met. Thanks, Félix.
Early in his career, Glaser created illustrations for two separate issues of
Esquire
, all of which share a debt to Vallotton. In August 1959, Glaser produced a full page illustration and spot illustrations for an excerpt from François Mauriac's "A Question of Precedence."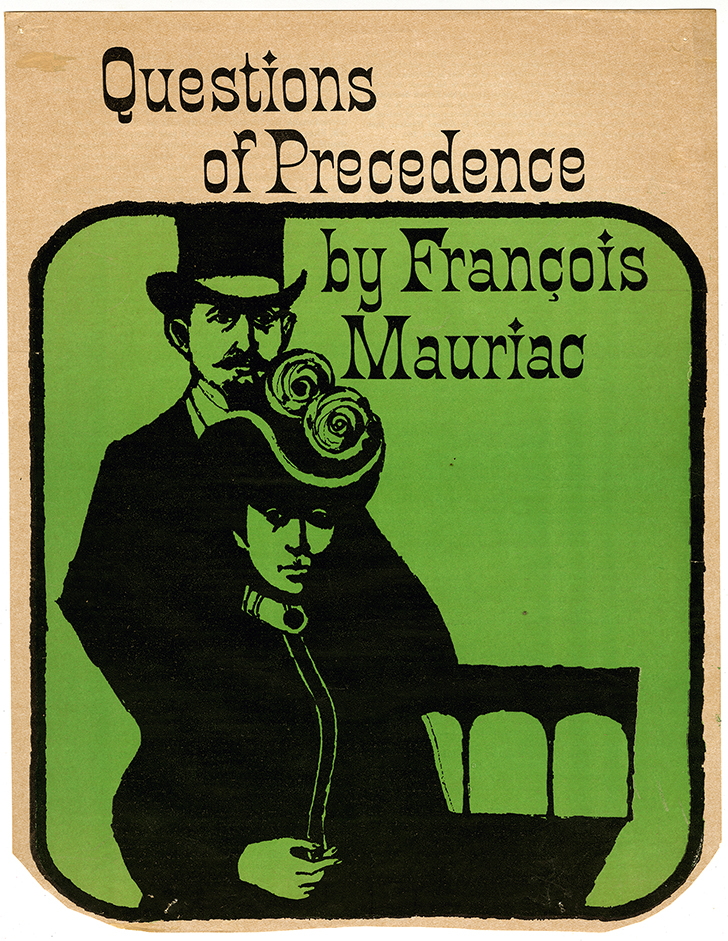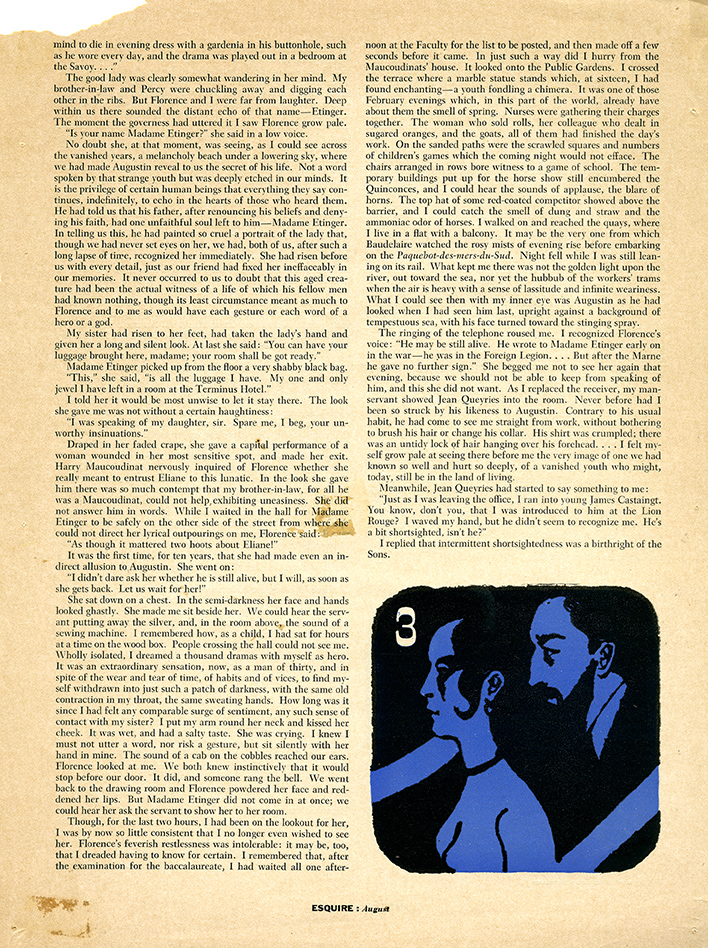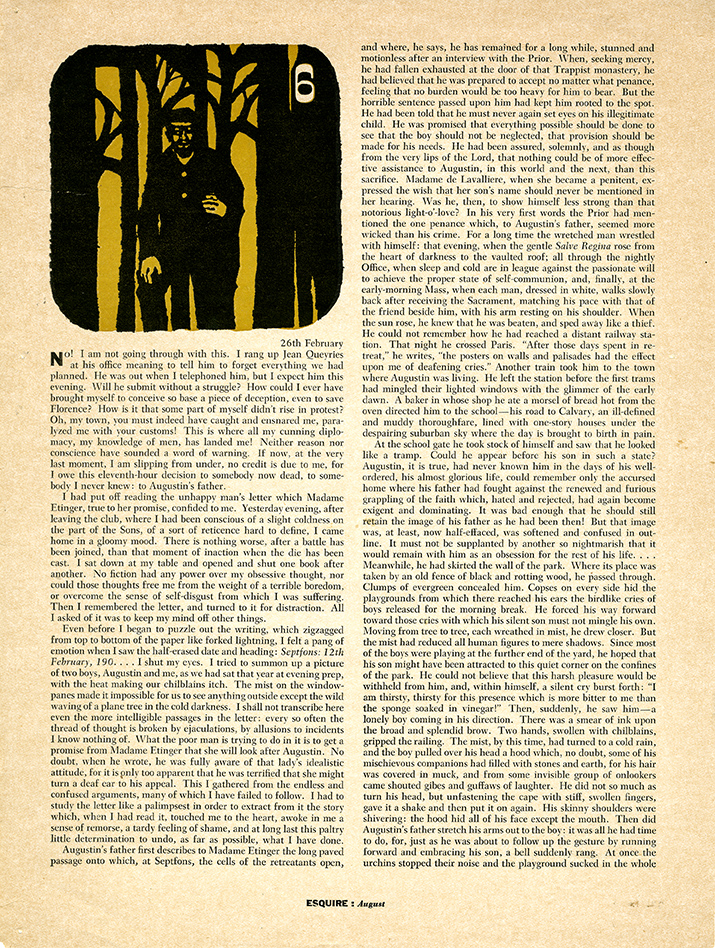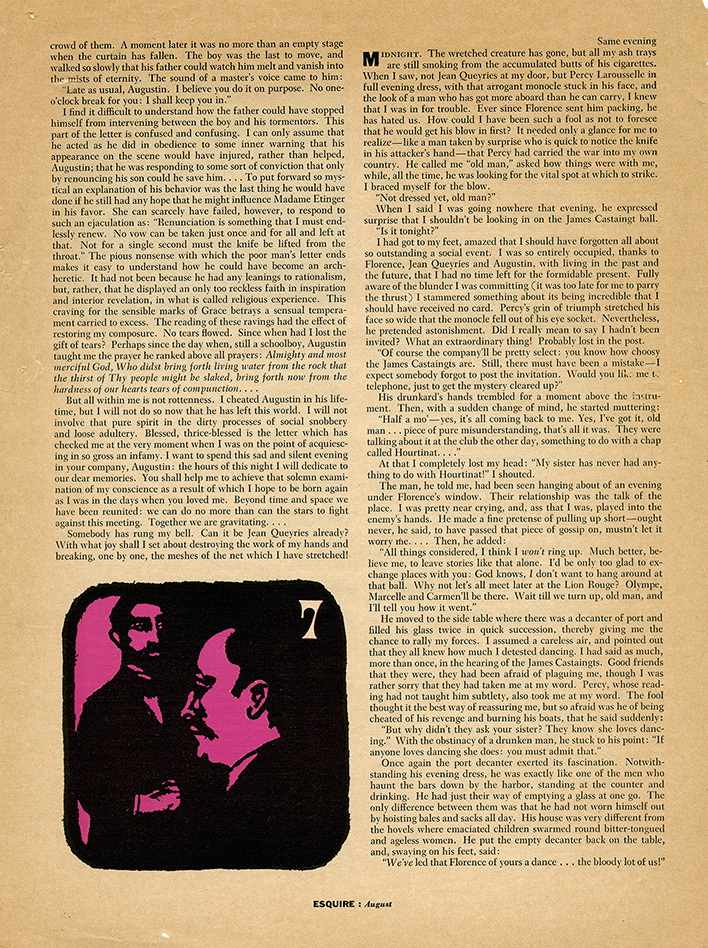 In October, Glaser's man in shadow graced the cover, his colorful wisps of cigarette smoke implying human forms.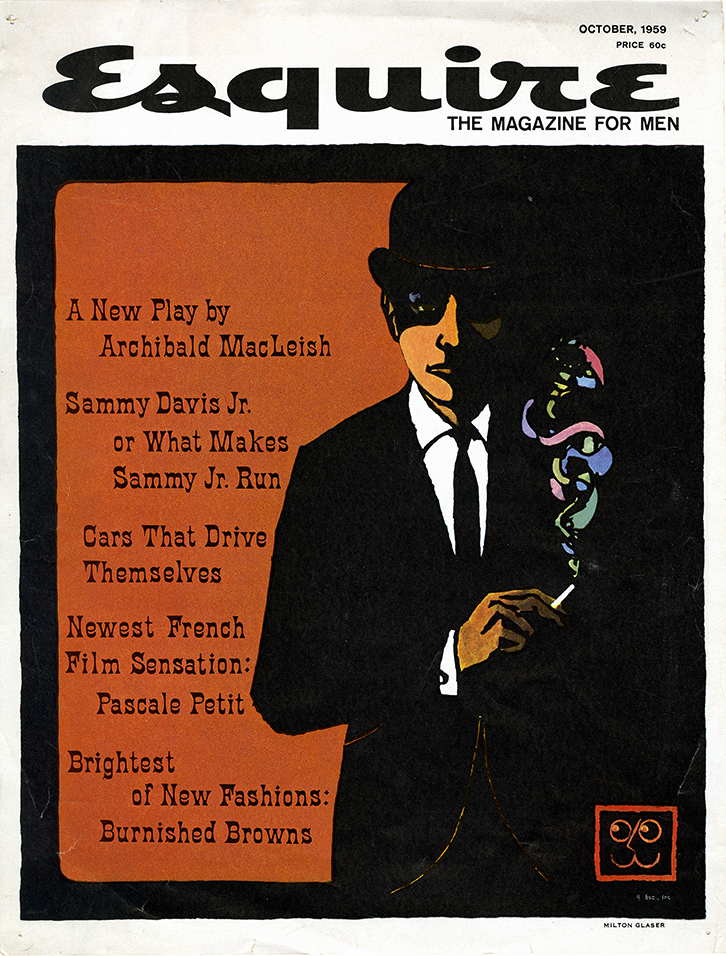 In 1958, Henry Wolf, who was Glaser's friend and later co-teacher at SVA, left the art directorship at
Esquire
to assume the same post at
Harper's Bazaar
, taking over from Alexey Brodovitch. Robert Benton came in as the new
Esquire
art director, maintaining Wolf's witty and elegant design sensibility.