Milton Glaser's elegant menu for the storied King Cole bar in the St. Regis hotel in New York City is based on Maxfield Parrish's mural painting "Old King Cole," which hangs above the bar. Glaser frequently referred to historical paintings in his work, and in this case he makes the connection clear by providing part of Parrish's original painting on the back of the menu.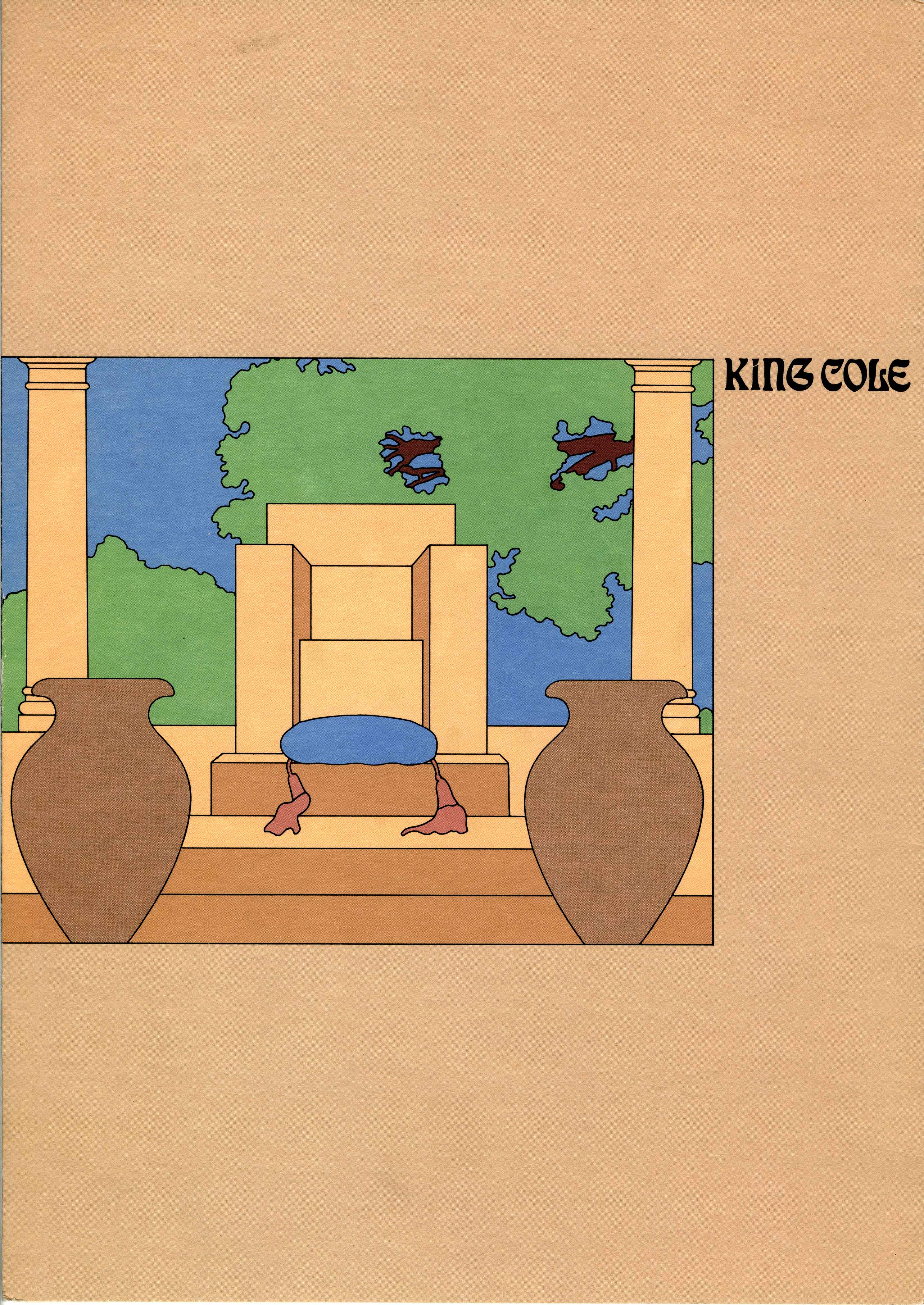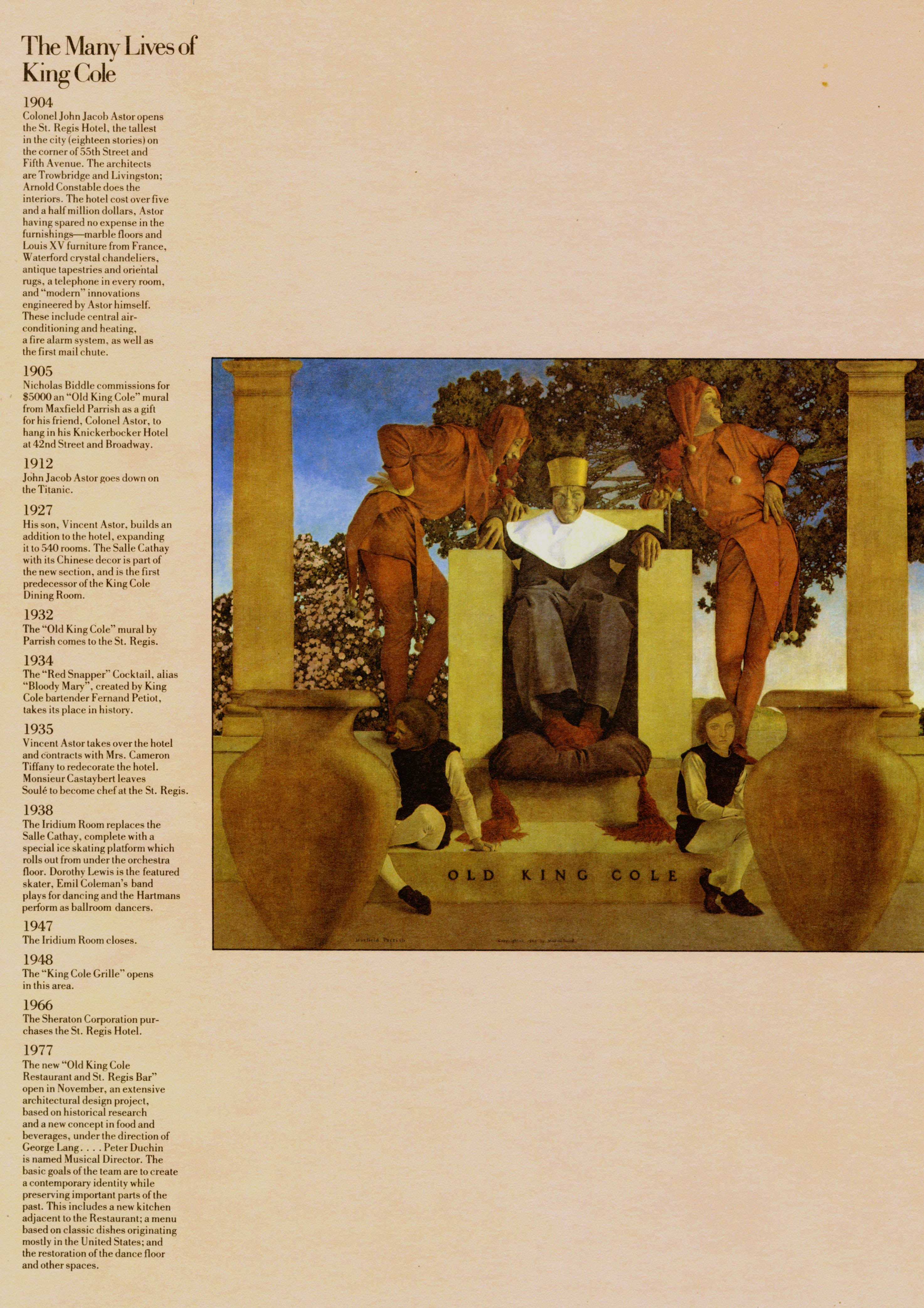 The St. Regis and the legendary "Old King Cole" mural are steeped in only-in-NYC lore. Around the turn of the 20th century, the hotel was built by the super-rich John Jacob Astor IV on 55th Street between 5th and Madison Avenues. In an instance of vintage NIMBY-ism, Astor's wealthy 5th Avenue neighbors immediately objected to the building and tried to
block its construction
. Despite local hostility to the towering hotel, it eventually opened in 1904.
A couple of years later, Astor
commissioned painter Maxfield Parrish to create a mural for another Astor property, the Knickerbocker hotel
. Astor had two requirements: that Parrish use Old King Cole as his subject, and that he feature Astor's face as King Cole. Reportedly,
Parrish was not enthusiastic about the project
but couldn't turn down the $5,000 fee. Parrish's captivating oil painting was thirty feet wide, vibrantly colored, and architecturally detailed. It also has legend attached:
the story goes
that King Cole, with the face of Astor, is depicted in a moment of flatulence, surrounded by courtiers both amused and offended by the odor.
The Parrish mural was moved from the Knickerbocker to the St. Regis in 1930s but John Jacob Astor never had a chance to see it in its more permanent home; Astor died in the sinking of the Titanic in 1912 (his son Vincent inherited the hotel). The Sheraton Corporation purchased the St. Regis in 1966 and for a 1977 remodel they brought in restaurateur
George Lang
to refurbish the King Cole Bar. Lang was a friend and
sometime
collaborator
of Glaser's, so it's not surprising he enlisted Glaser for the menu design.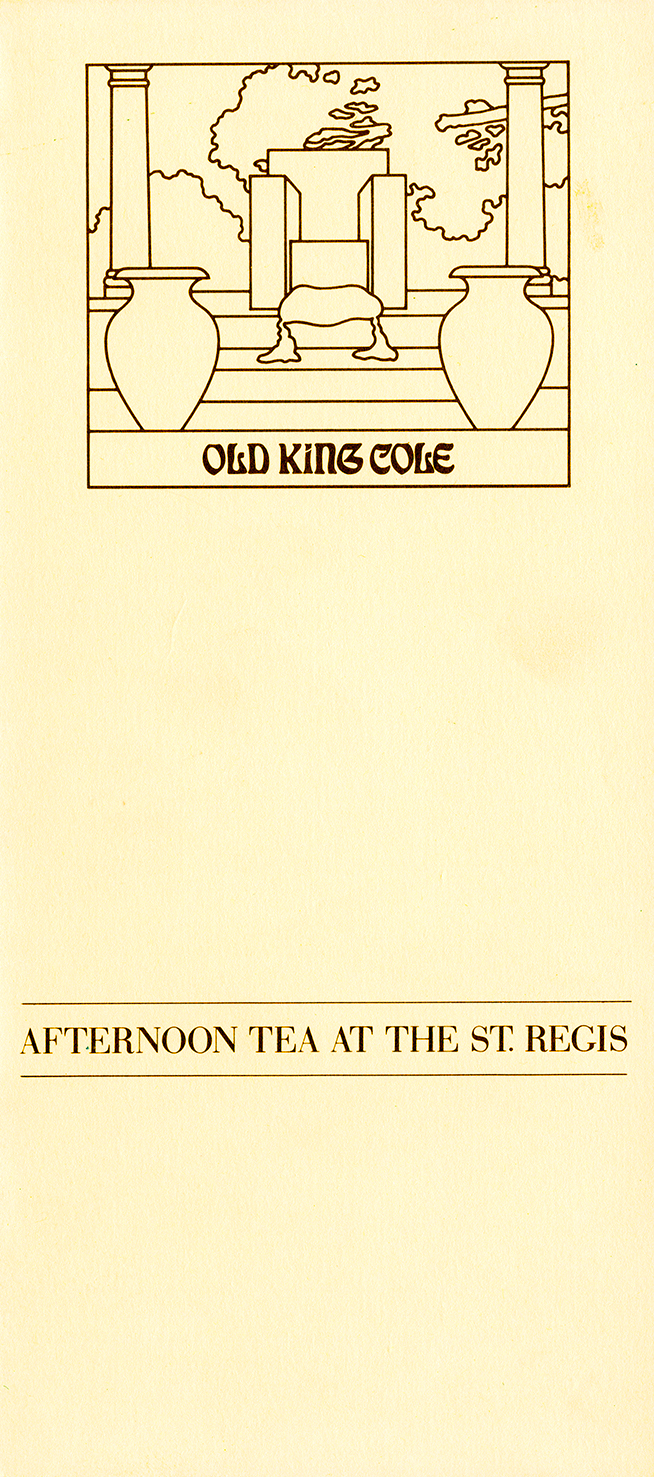 The strong lines of Glaser's pared down homage to Parrish's mural are well-suited to the reduced size of a logo. Freed from the presence of Astor, the grand, empty chair invites the guest to put themselves in a position of prominence.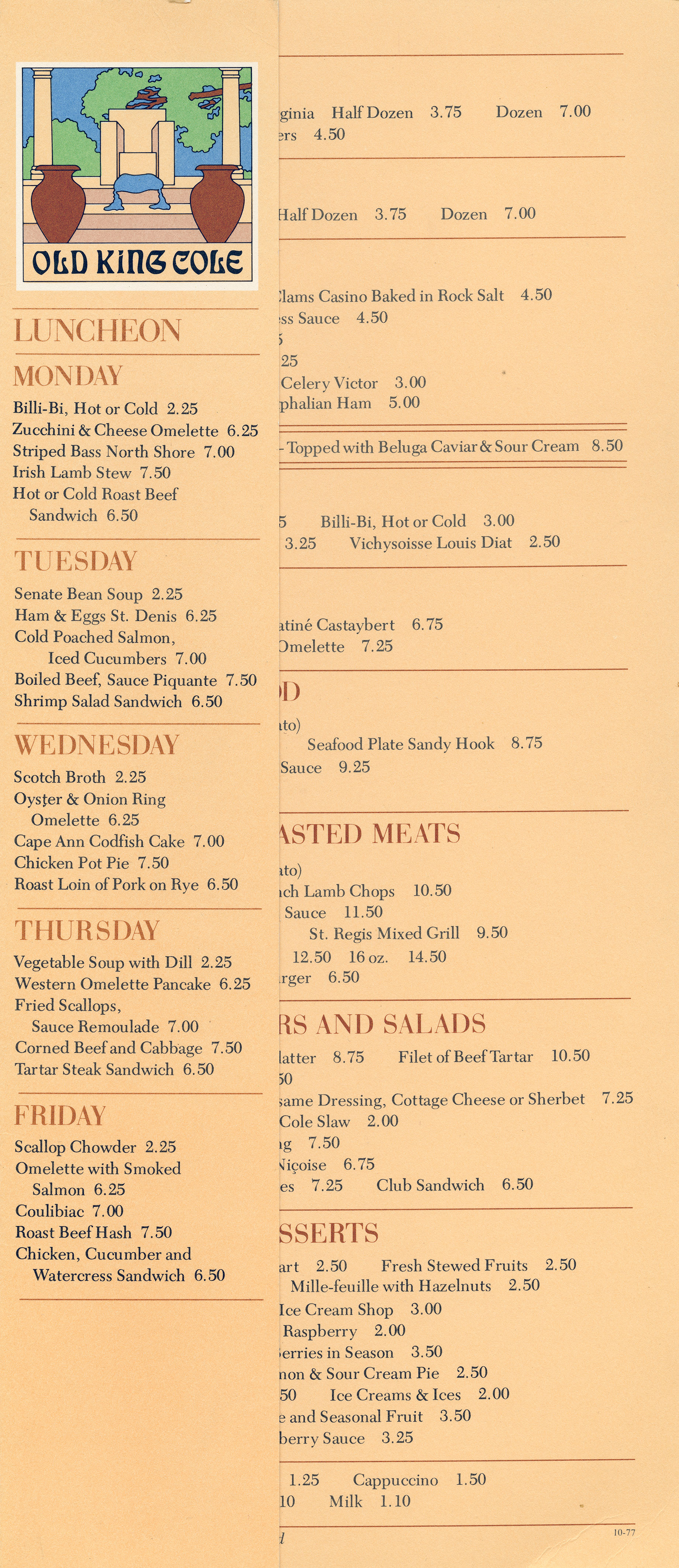 Also in 1977, Glaser referenced another famous painting in using his trademark outlines, but with similarly more muted color combinations than he might have used 5-10 years earlier at the height of the Push Pin Style. His take on Georges Seurat's "A Sunday Afternoon on the Island of La Grande Jatte" was used for an event hosted by the beloved shop Design Research (which went bankrupt in 1978).