Henry Wolf took a variety of approaches to dramatizing the American political process in his magazine design.
This cover for Esquire, in November 1956 fits in Henry Wolf's mid-50s flat magazine cover style, where, in place of his usual juxtapositions of sharp images, instead he collages objects of often-ambiguous origin into concert that has visual force without being tied to a particular reference.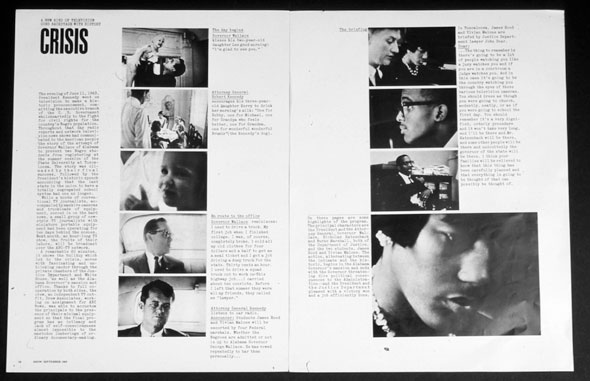 In editorials he often used repetition to sustain tension throughout a piece, as in this feature about JFK's decision making process for Show, from the early 1960s.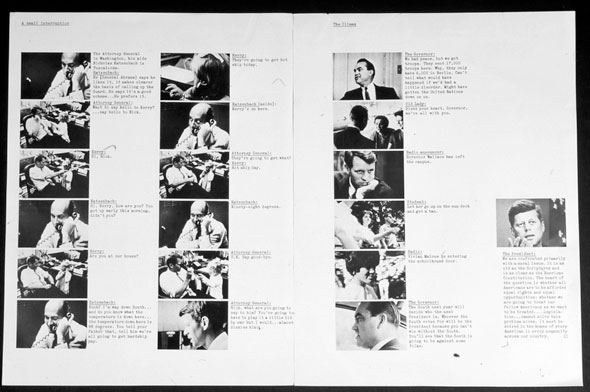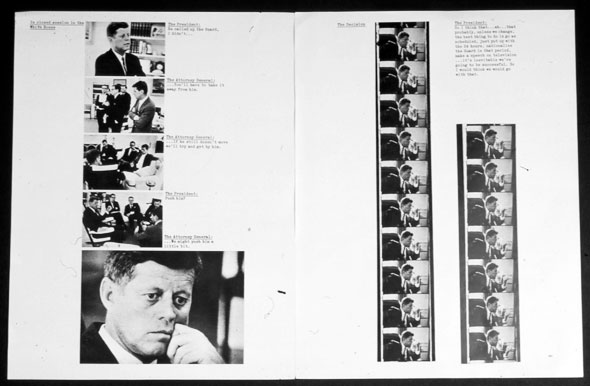 His later style combined these effects into designs that referred more explicitly to their subject. In this paste-up for a later project, he contextualizes the article's point: "For years Americans have criticized the President. If we could invent one, [w]hat kind of man would he be?"