Milton Glaser and Henry Wolf's 1970 magazine workshop at SVA produced Passion, meant to interpret various notions of passion in visual form. In a clear homage to the landmark erotic magazine Eros, Glaser and Wolf's class used their cover to riff on the endpapers of the Summer 1962 issue of that publication.
Eros, which was edited and published by Ralph Ginzburg and art directed by Herb Lubalin, led to Ginzburg's indictment on charges of obscenity; following several appeals, his conviction was upheld by the Supreme Court and Ginzburg eventually served eight months in prison. Ginzburg was also responsible for launching Avant Garde magazine, designed by Lubalin.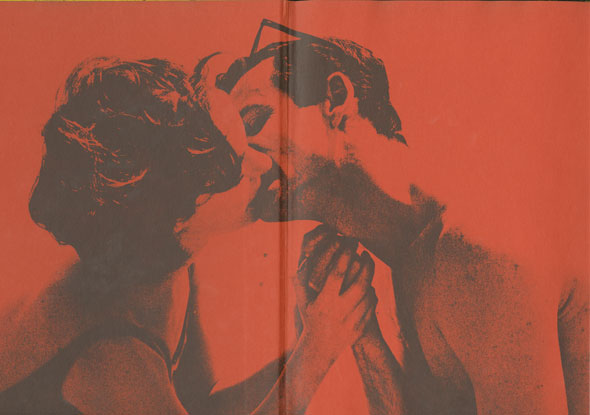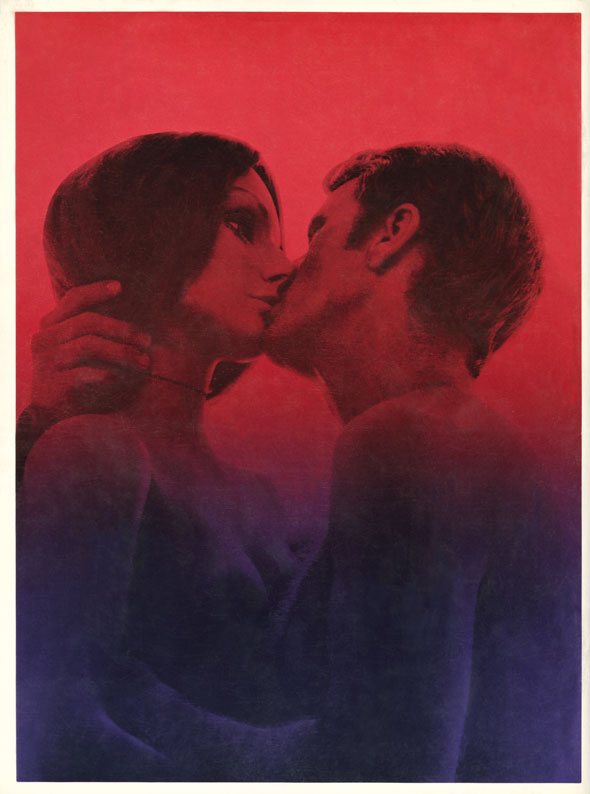 Below, a couple of spreads from Passion, featuring the work of students Eitel Von Storp and Constanze Von Collande.