This is a little ditty for Teli Deli, one of the more obscure food outlets in the World Trade Center overseen by restaurateur Joe Baum. In 1970, Baum was brought on as a
consultant by the Port Authority
to devise food service plans for the eventual 130,000 people who would populate the complex by the time it opened in 1973. Windows on the World was the most famous, of course, but there were
forty-two places
to get food in the World Trade Center, ranging from sit-down to take out, formal to casual. Milton Glaser worked with Baum on the design for many of the dining options, including
Windows on the World
, Big Kitchen, The Corner, Market Bar, and Sky Dive; after the World Trade Center mega project, Glaser would continue to design restaurants with Baum: Aurora, Rainbow Room, Crystal Pavilion, Heartland, and Quayside, among many others.
Teli Deli, located on the Sky lobby level of the World Trade Center, offered breakfast and easy lunches (with a generous side of quotation marks). The logo was all Glaser, an anthropomorphized and very hungry telephone.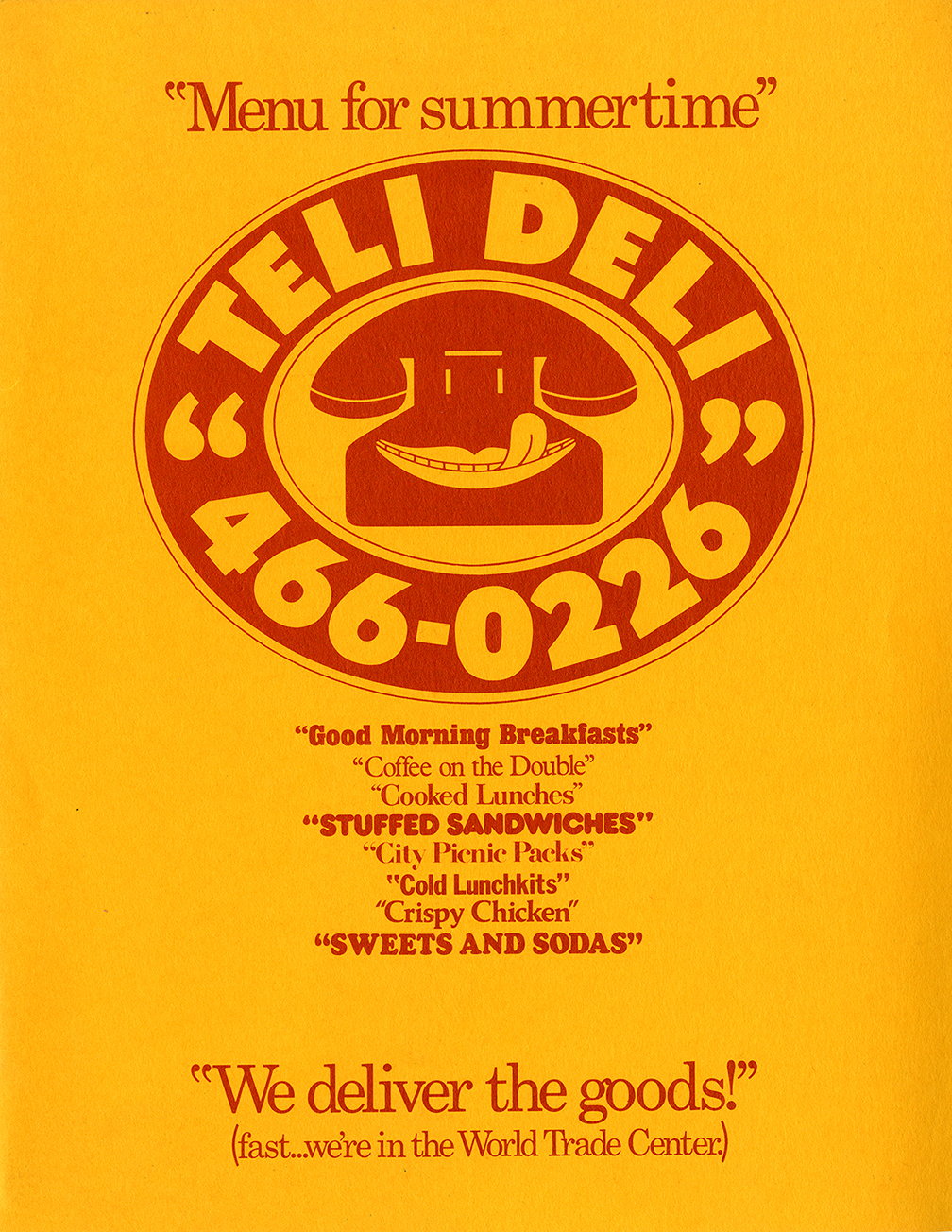 It's one psychedelic step removed from Glaser's dancing lips for
Fanta
, or his 1968 "Honk Wonk" illustration for a Tom Wolfe article in the first issue of New York magazine.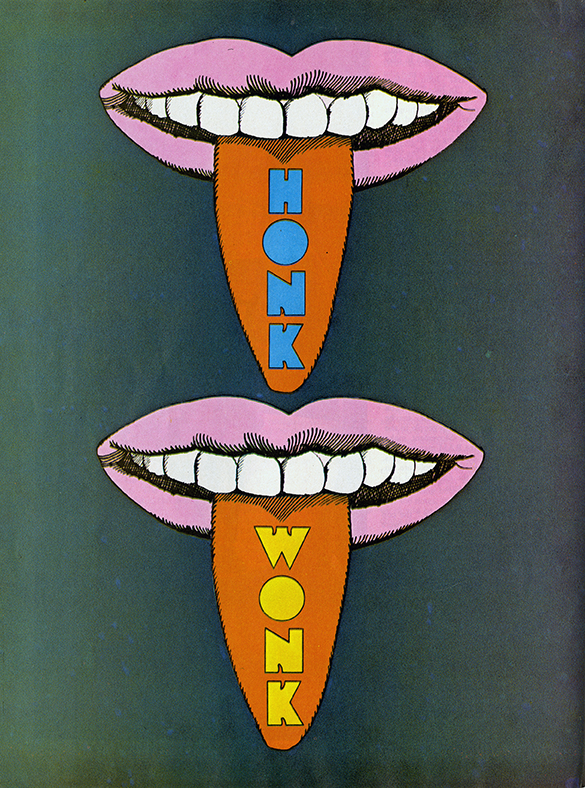 This post also appears in
PRINT
.