Milton Glaser's 1996 poster of Bob Dylan, only the third or fourth poster he'd ever produced, became one of his most iconic works and represented peak Push Pin style. But Glaser later produced two more portraits of Dylan, twenty years apart, that sharply diverged from the thin curvilinear lines and flat color of his best-known work.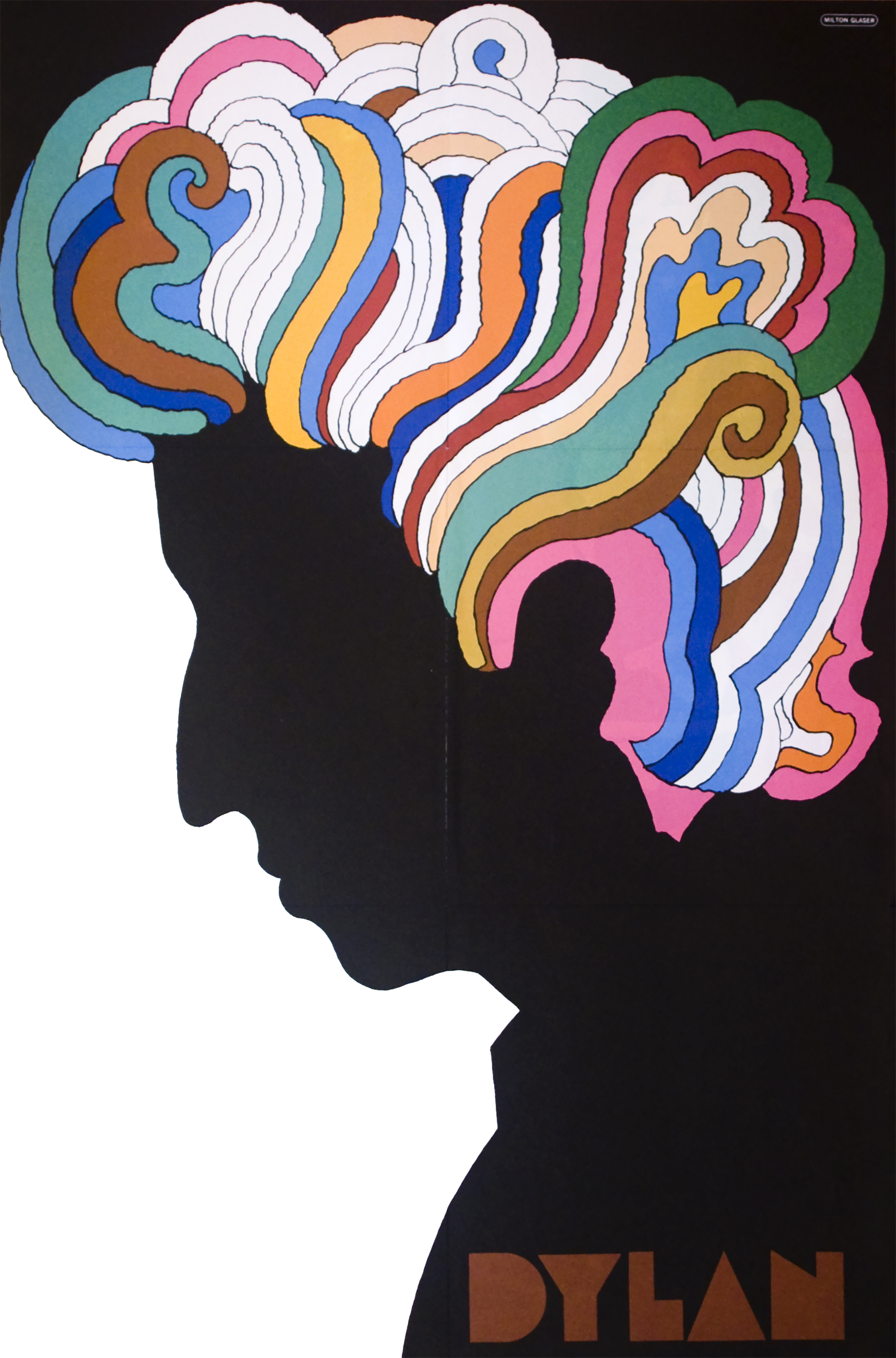 Glaser's second Dylan-in-profile was produced on newsprint for
Rolling Stone
in 1972. Even though Push Pin's pop-psych style was still very much in demand at that time, this portrait is closer in technique and spirit to his work of the early 1960s and late 1950s of detailed pen and ink drawings that drew upon his study of
etching with Giorgio Morandi
.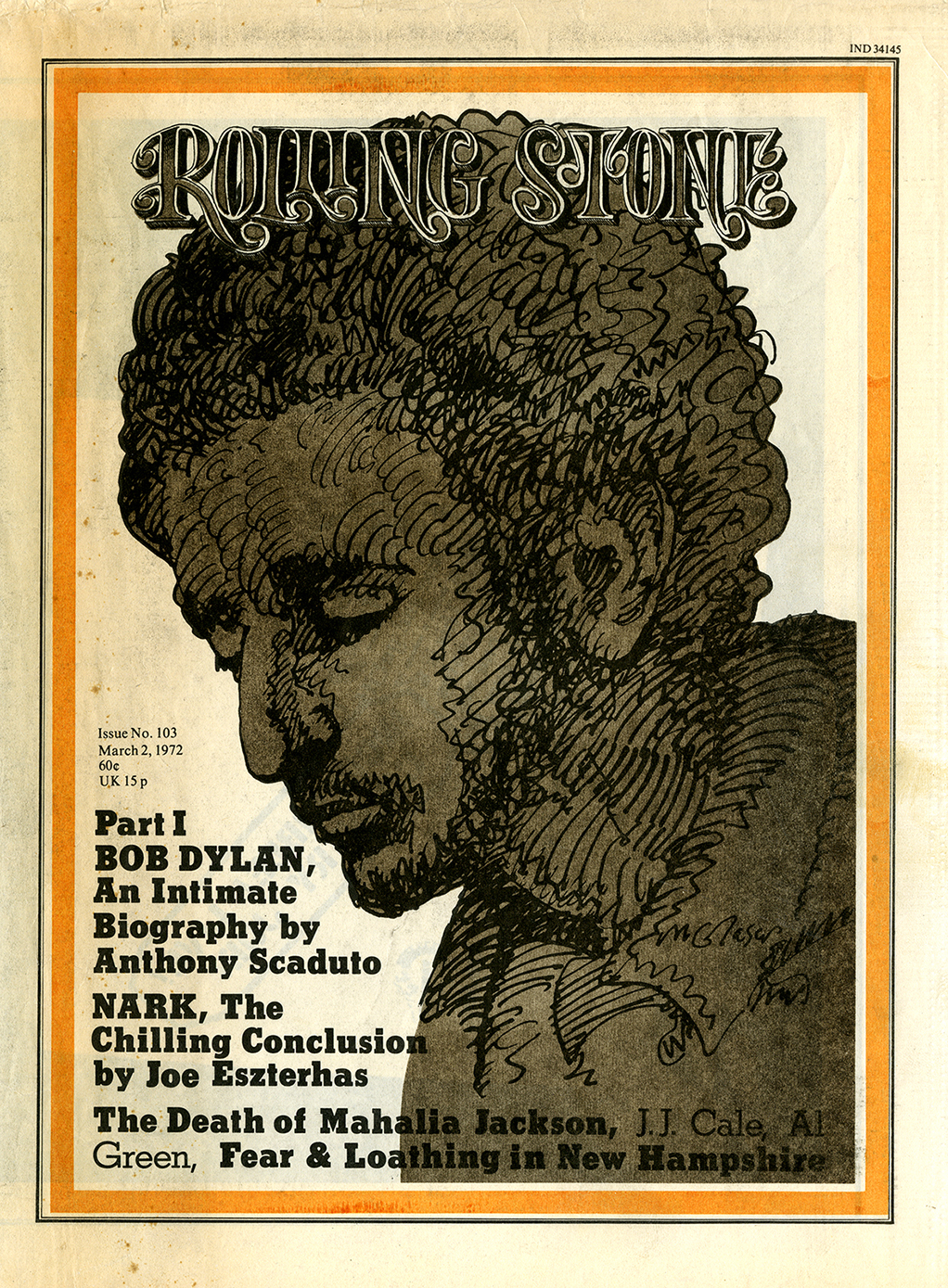 In 1991, Glaser depicted Dylan for an
unflattering interview
in the irreverent
Spy
magazine. A sketch in our collection features a fully realized portrait in blue with the lyrics to "Gotta Serve Somebody" in Glaser's handwriting over Dylan's face.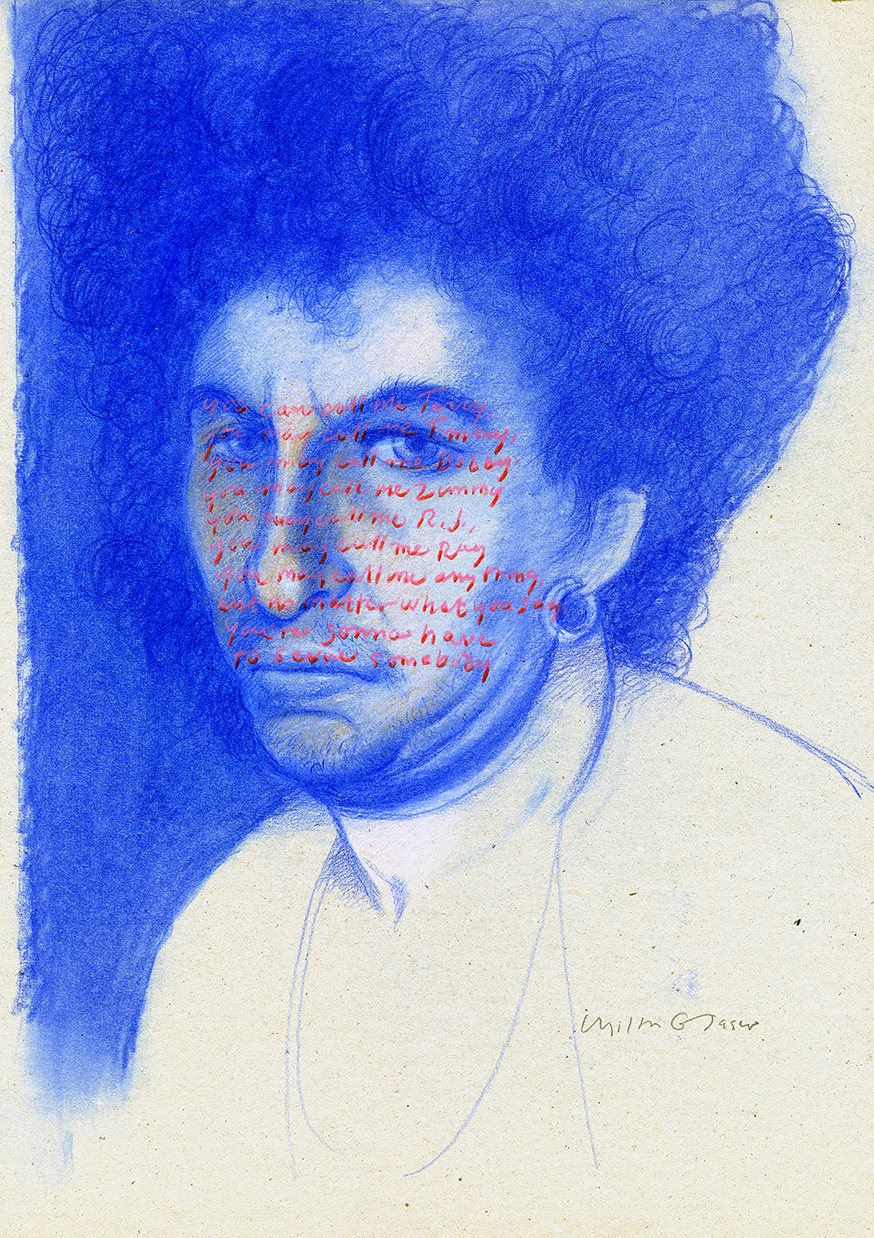 The disappearing portrait that was ultimately used in the magazine is more critical - Dylan's eyes are erased, matching interviewer Joe Queenan's scathing tone.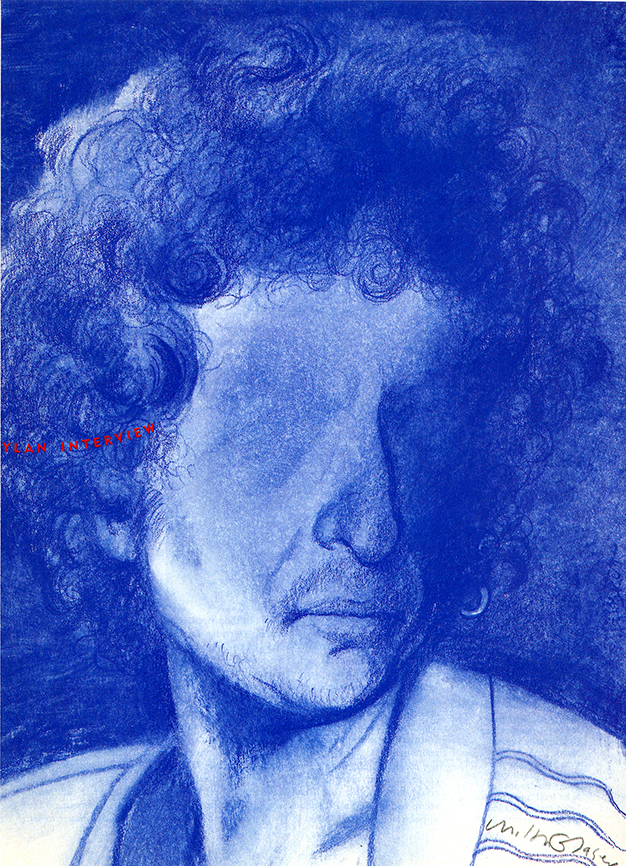 In Glaser's biographical note for
Spy
, he says that this was his first portrait of Dylan since his 1966 poster, but he must have forgotten about
Rolling Stone
. "It was strange to compete with an image that had become so established in my own oeuvre," he wrote. "I had to do something completely different."
This post also appears in
PRINT
.