In "The Disarmingly Simple Design of George Tscherny" (AIGA), Steve Heller quotes the designer on his approach to typography: "In typography I strive for legibility and readability—except when I don't." The balance between precision and disruption, between order and defamiliarization, is a hallmark of his work. The regular use of functional typefaces does not come from a philosophical or dogmatic adherence to what Rob Giampietro calls the "typographic Modern," but rather serves as a starting point from which deviations achieve more visual power.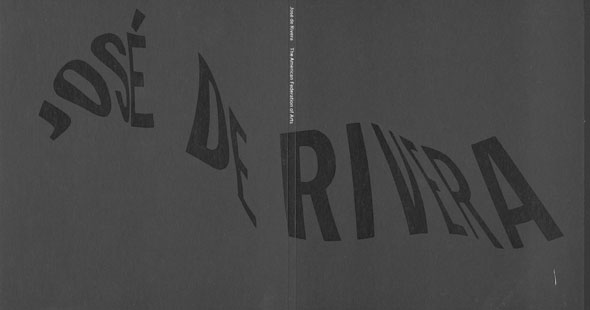 The translation of the visual effect of type on flags rendered into two dimensions was one device with which he seems to have been enamored; it appears at intervals throughout his career, though often abstracted—instead of the literal flag of the Grace report, an exhibition catalog for an exhibition at the American Federation of Arts omits any overt references to a textile, applying the implied kinetics of type-on-textile to a minimal, two-color cover (over which the name of the artist flows from back cover to front, with the significant identifier—RIVERA—landing squarely on the front). Chermayeff and Geismar used the same two-color distortion of type to imply architectural volume in this poster for the Guggenheim.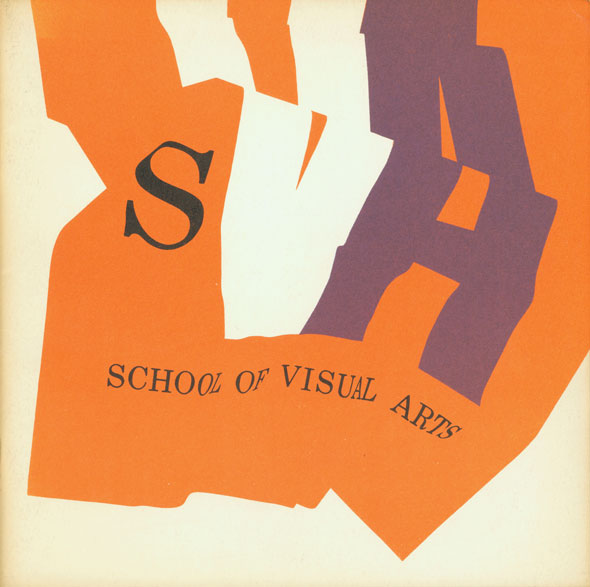 Another version of this idea appeared on a poster and registration catalog for SVA in 1964, which translates the treatment of the school's acronym from a poster he designed in 1956 announcing the new name (it was previously the "Cartoonists & Illustrators School").