65 Self-Portraits is one of the best documented of the remarkable series of exhibitions organized by Shirley Glaser while she was director of SVA's Visual Arts Gallery, 1964-1969. Glaser reached out to each artist personally, asking if they had a self-portrait hidden away somewhere (in some cases this was much more likely than others). More than half the artists loaned existing portraits, while others created works specifically for this show; Glaser ultimately landed pieces from 70 artists. Participants included Milton Avery, Leonard Baskin, Elaine de Kooning, Walter De Maria, Jim Dine, Alex Katz, Barbara Nessim, Lucas Samaras, Anita Steckel, Stan Vanderbeek, Andy Warhol, and Tom Wesselmann. 65 Self-Portraits was a blockbuster for SVA, attracting more visitors than any other previous exhibition at the school; originally scheduled to run January 8-29, 1965, its run was extended through February 12.
In May 1965, Esquire featured a lavish article on the exhibition, including a number of the artists photographed with their portraits.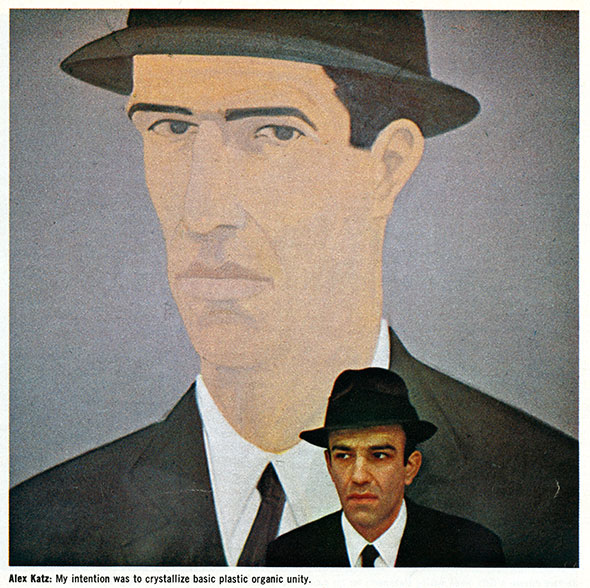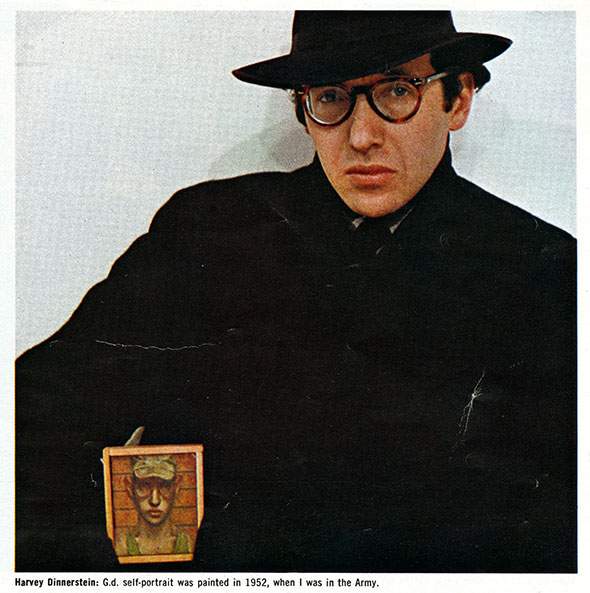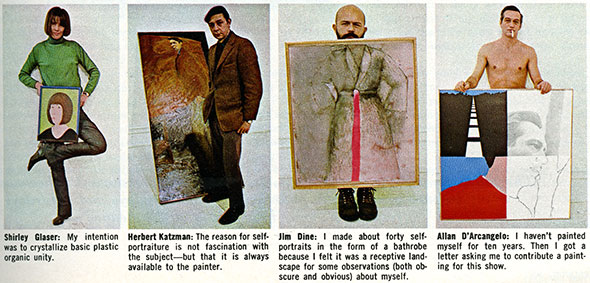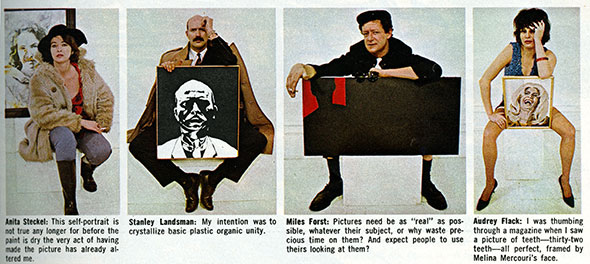 The poster (like those for the other exhibitions she organized during her tenure as director of the Visual Arts Gallery) was designed by Shirley's husband, Milton Glaser.