In the mid-1970s, Milton Glaser was approached by Sir James Goldsmith to take on a dramatic redesign of the supermarket chain Grand Union. Glaser assembled a team of architects, graphic designers, and industrial designers to create a new kind of supermarket that merged high and low sensibilities: a customer-driven market with both a gourmet shop feel and an emphasis on a no-frills store brand that carried out the graphical mission of the store.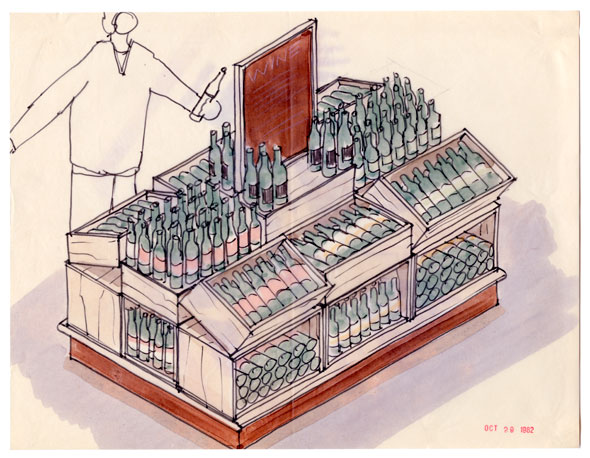 Glaser's new graphics system emphasized informational content and consistency. The generic packaging carried a yellow band with the most important facts about the product; sale items were indicated by a red dot, echoing the red dot from the logo ("When you see the dot you save a lot").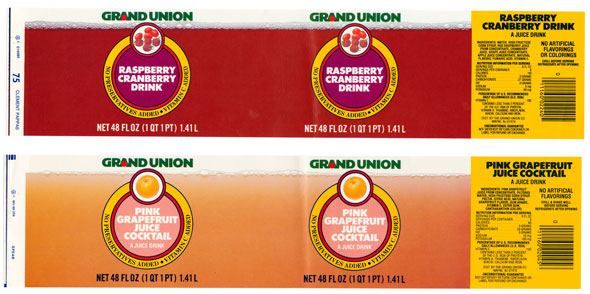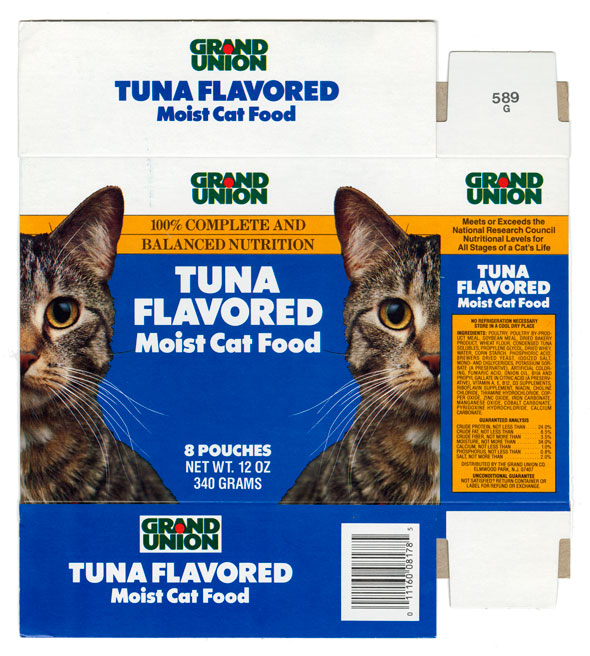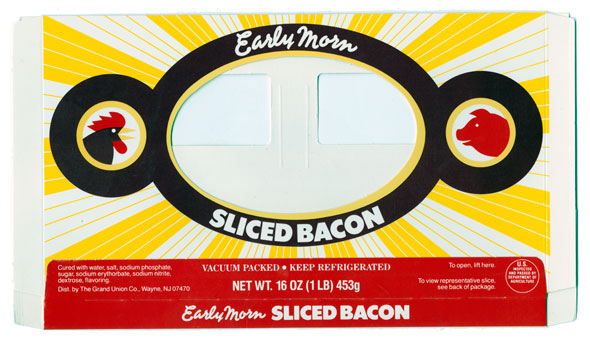 Glaser and his team's role went beyond packaging and signage; they altered established supermarket traffic patterns to make it easier for customers to choose their own path, provided open spaces for bulk buying, and successfully lobbied for uncluttered store windows to offer an expansive view of the inside of the shop (as opposed to this). There was also the noble failure of the "ripening shelf", which depended on store workers to move produce to different shelves based on its state of ripeness.
The Grand Union project lasted fifteen years and at one point consumed an entire floor of Glaser's studio. Some other images of the work for Grand Union are on display at Appetite, an exhibition at the Herb Lubalin Study Center at Cooper Union though this Saturday.
See a few more packaging samples on our Flickr page.