In Graphis 230 (March/April 1984), Steve Heller reports on Seymour Chwast's latest project, experimental chair designs for Georg Kovacs, Inc.—
Breaking [the conventions of furniture making] by emphasizing concept over comfort meant that wild colours and patterns triumphed, without relation to interior surroundings. Chwast's retrograde modern designs—which are akin to the absurdist furniture of the internationally celebrated Memphis design group—are sculptural fantasies. The occasional chairs he has now designed are primarily conversation pieces, especially for the home where no particular style dominates. But, most accurately, they are toys on a grand scale and ones with are reflective of the sly, playful side of this artist's odd life style.
The slides are included in the Pushpin slide directory, series 7 in the Seymour Chwast Collection. The chairs made me think of Memphis too, but only superficially: their integration, which is based entirely on Chwast's graphic sensibility, resists function just as it achieves visual unity. The physical forms of the furniture fit their graphic patterns in ways that may not be perfectly suitable for comfortable furniture but nonetheless suit each other more than a psychedelic print on a Barcelona chair. Their form and decorative elements are measured against each other, and in concert achieve a kind of irreducibility that I don't associate with Memphis or postmodern design in general.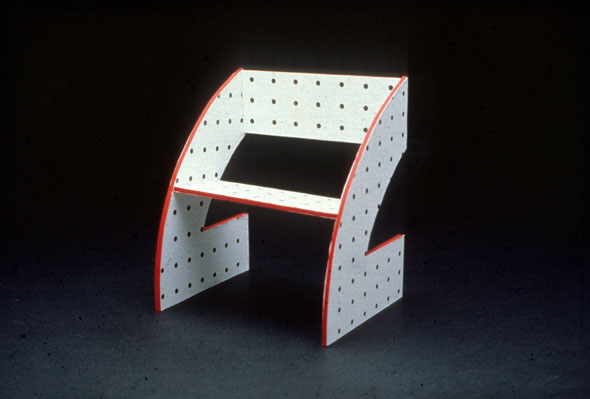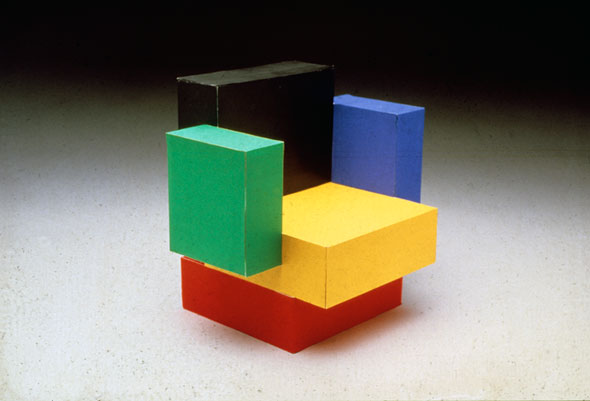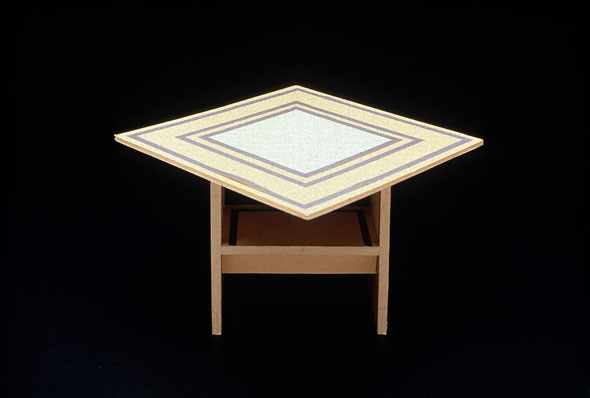 This one is both a table and a chair, though maybe not the most comfortable chair or table ever.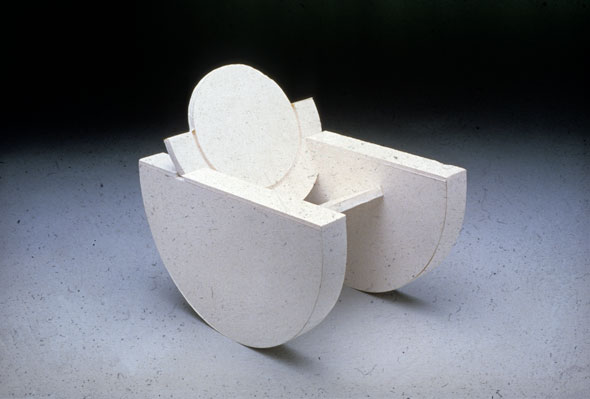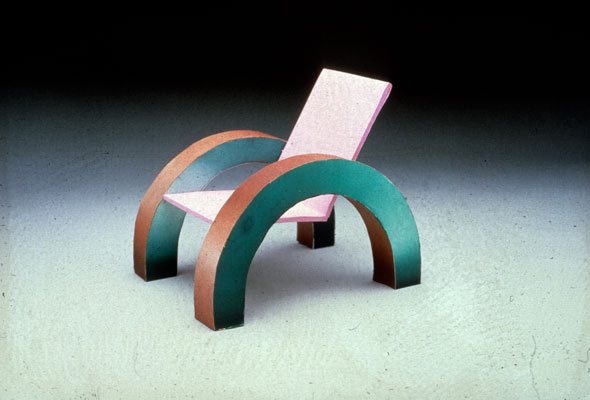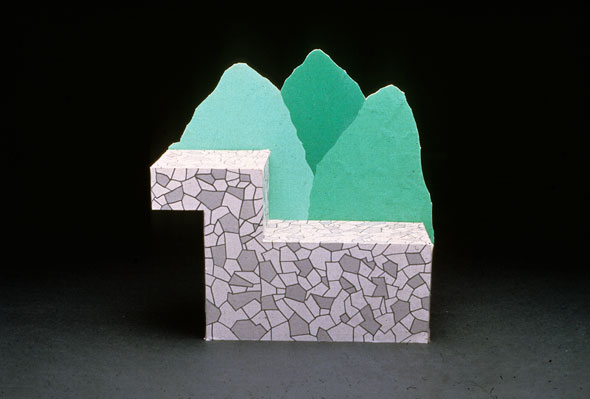 My personal favorite, which Heller describes as a "tidy lounge seat on two levels with stylized trees as back support." Chwast adds, "Just the seat for lovers," about which I have my own reservations. For more cute toy furniture, see also Chermayeff & Geismar's models for Dictaphone's System 1.
This post also appears on our PictureBox blog.