In 1970, Childcraft Education Corp. turned to Milton Glaser to design their flagship store at 150 E. 58th Street. Glaser recounts how he cheerfully accepted the assignment in Milton Glaser: Graphic Design (1973):
Asked to design a store for children in New York, in my profound ignorance of what was involved, I said yes. I went about it in a totally amateurish way, making little paper mock-ups to demonstrate my ideas to the contractors. After considerable confusion, it all worked out.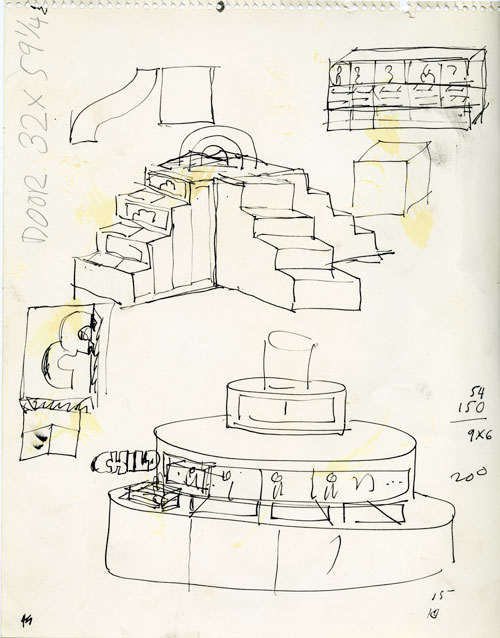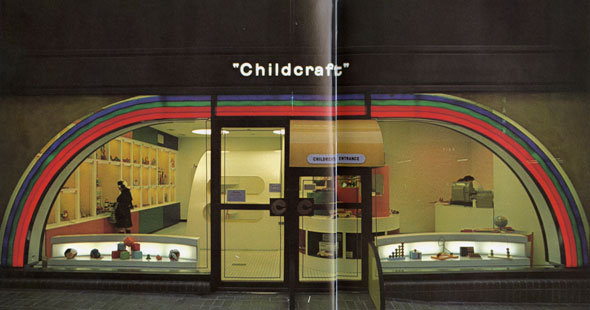 Glaser played with a circular motif (see also his typeface Hologram Shadow) throughout the store, beginning with the rainbow at the entrance.
Childcraft seems to have shared a general philosophy with Creative Playthings, the forerunner and dominant force in the market for toys that facilitated unstructured play (though this feature implies a greater emphasis on social activism). Within the store, durable plastic laminate display units were color-coded by appropriate age group. Claire Berman, writing in the December 7, 1970 issue of New York, said that the parent-adored "educational" toys also looked like a lot of fun. A soundtrack of trains, planes, crickets and thunderstorms played throughout the store (I wonder what piped music experts would say about cricket sounds in a retail environment).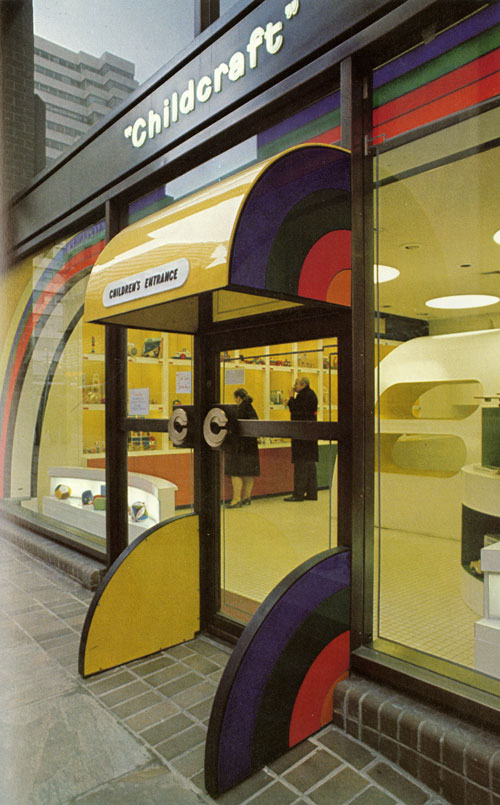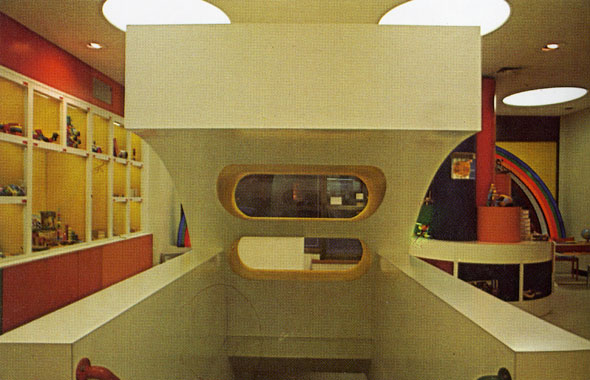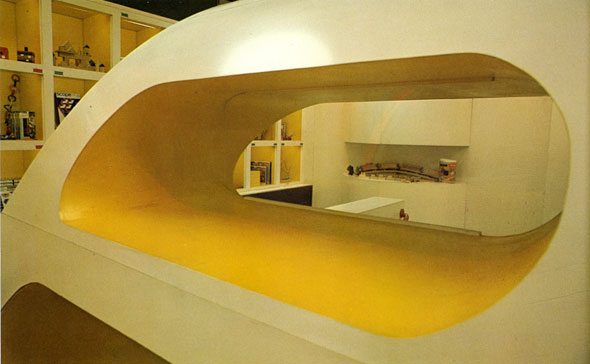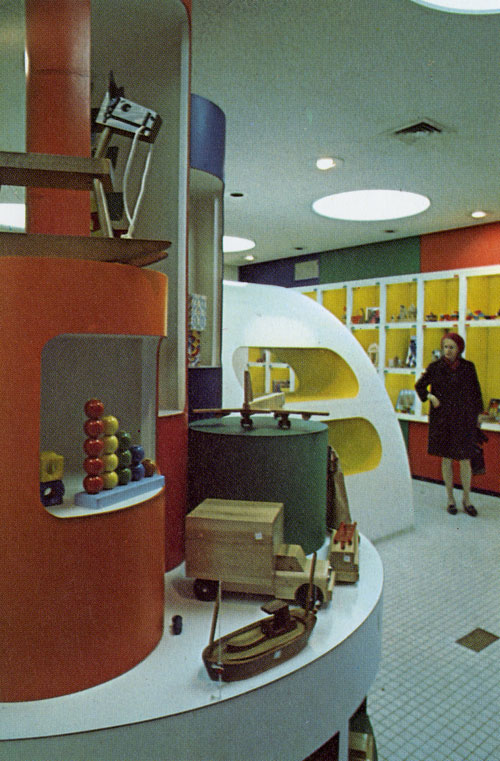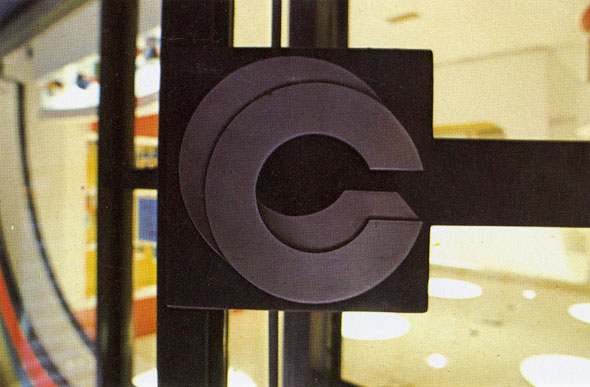 The curated, high-end spaceship interior of Childcraft seems to me to be both calming and a bit intimidating (read: don't let your kids trash this store). It speaks to a fantasy of freakishly well-behaved children, each politely asking if he may touch the toys on the shelves before carefully placing them back exactly how he found them. Most toy stores I frequent are packed to the gills with merchandise, and the effect is (as with almost all things made for kids) overwhelming. A toy store of 1970 had the benefit of a much less saturated marketplace, but still, I look at these photos and can't help but imagine the sense of relief parents and kids must have felt that someone else had done the choosing for them.