Though celebrity portraits were not a big part of Glaser's oeuvre (Bob Dylan not withstanding), he did sometimes draw more traditional portraits for advertising and magazine clients. In 1968 and 1969, Glaser drew Barbra Streisand, Sophia Loren, Pearl Bailey, and Carol Channing for advertisements announcing Monsanto Nights, a series of popular TV specials sponsored by the sprawling chemical company Monsanto, who at the time was promoting their Actionwear line of nylon and polyester products. Knowing how much Glaser admired the woodcuts of
Félix Vallotton
, it's hard not to see that appreciation in these portraits in his restrained use of details, strong line, and contrast between black and white.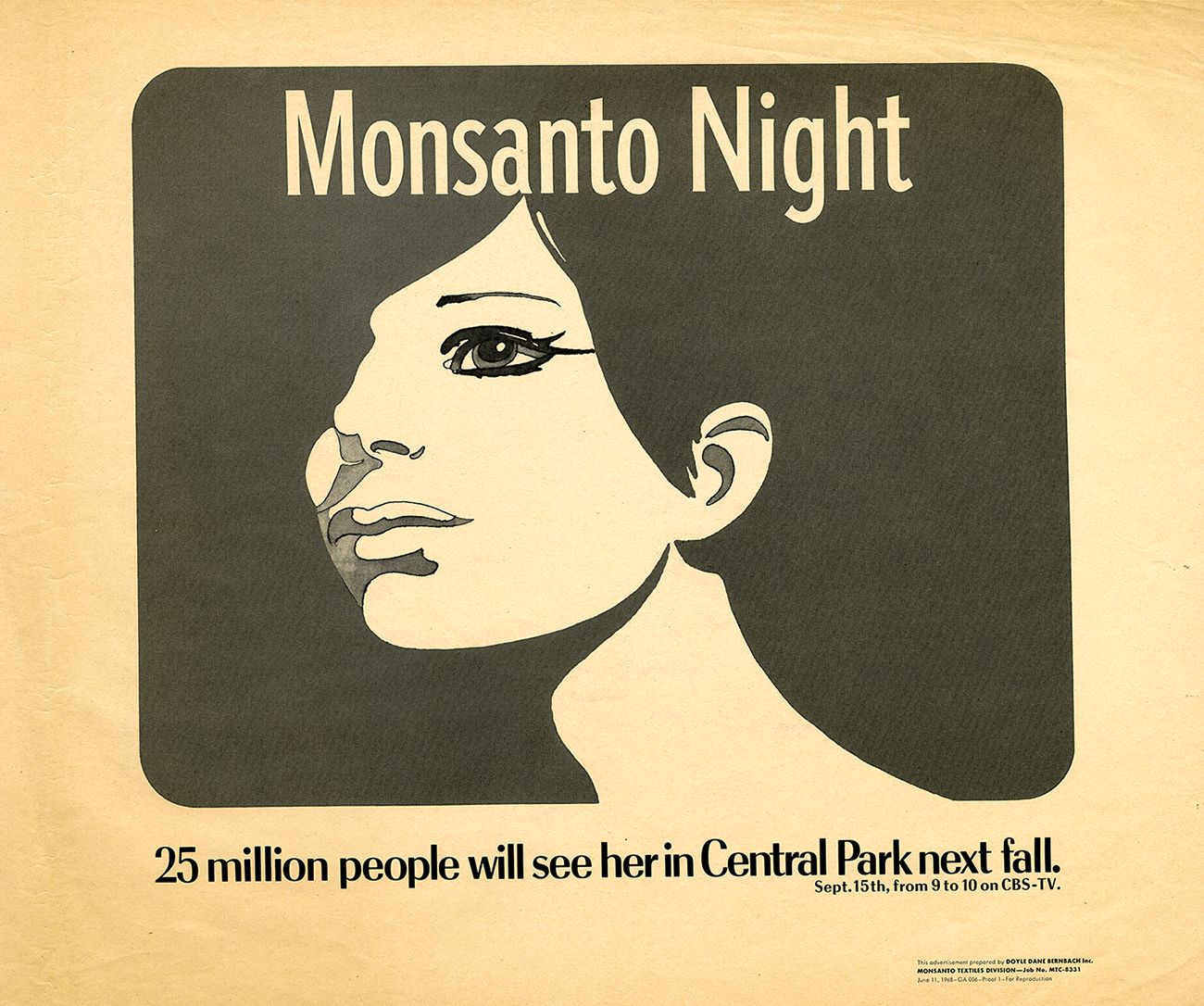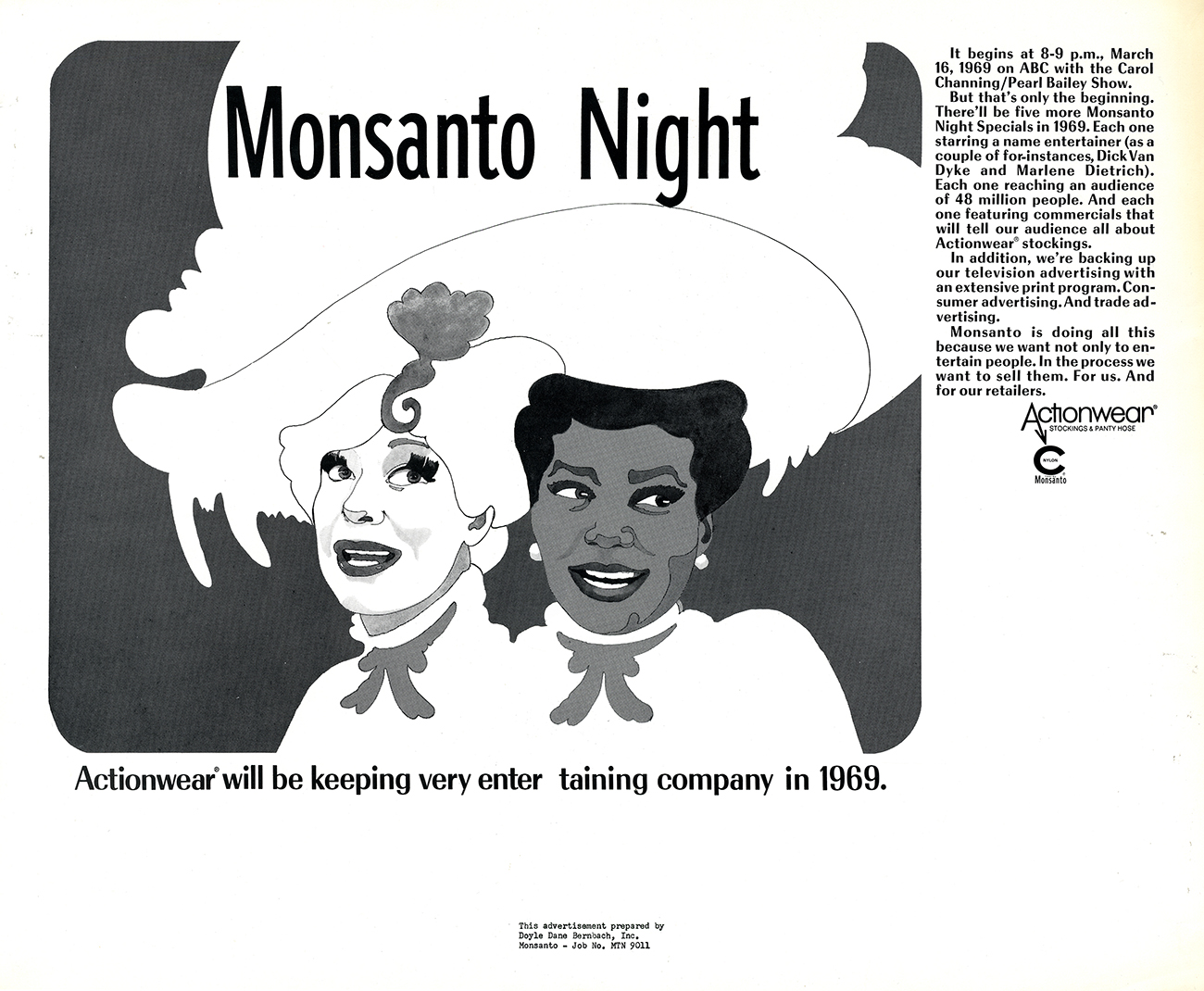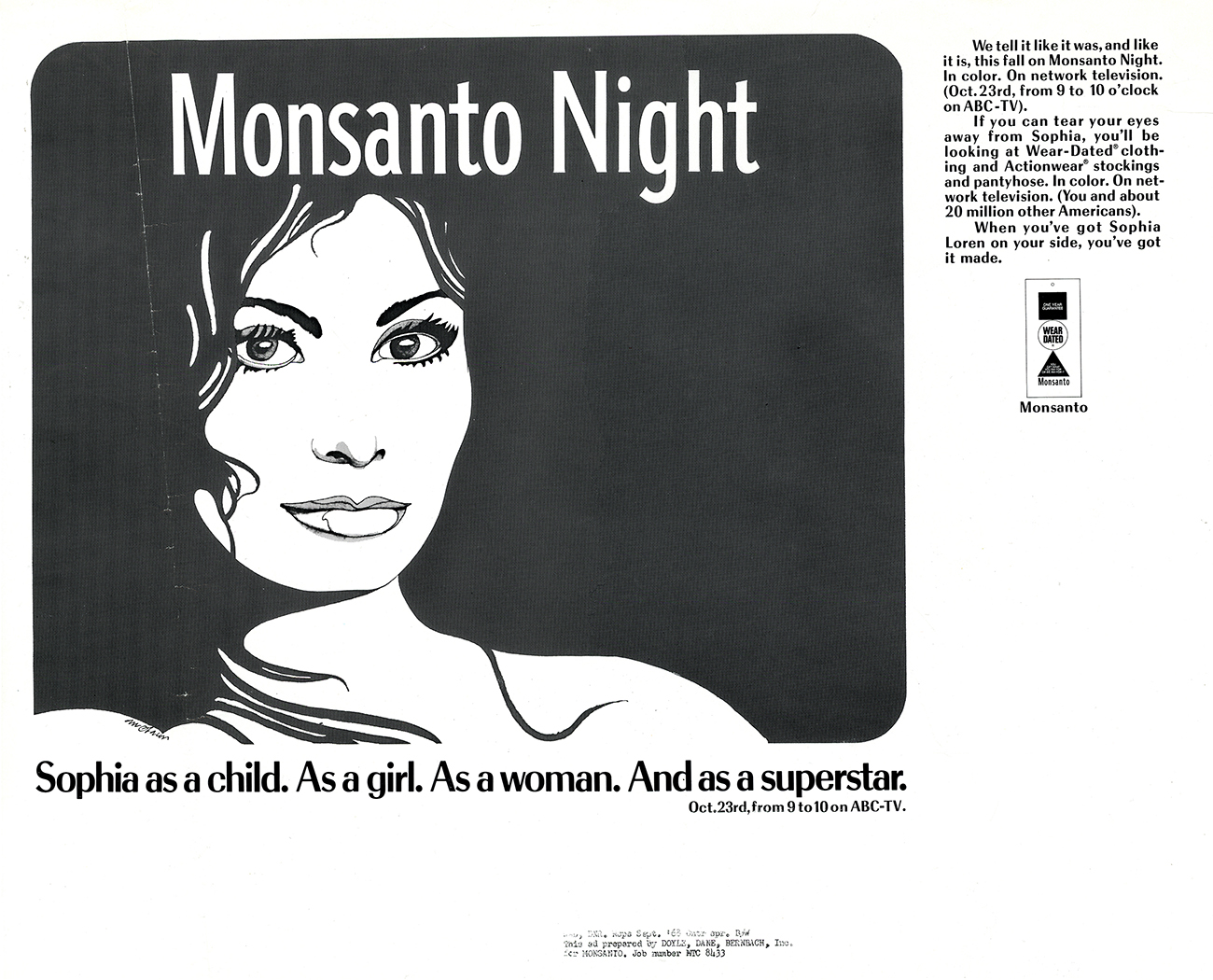 The specials were executive produced by Richard Cox, who established Doyle Dane and Bernbach's TV division in the mid-1960s. According to
Monsanto's corporate magazine
, Monsanto Nights were seen by more than 32 million viewers. Streisand did at least three specials for Monsanto, including the one above, a filmed concert in Central Park. To see some real pros in action, watch
Pearl Bailey and Carol Channing live at the Winter Garden Theatre
, which I believe was one of the programs aired in 1969 (sadly no Actionwear stockings commercials are included).
In more recent years, Monsanto became a loathed corporate name plagued with scandals related to the safety of their pesticides (this was in addition to their role in producing Agent Orange in the 1960s); the company was
acquired by Bayer
in 2018.
This post also appears in
PRINT
.