In the early days of Push Pin, book cover designs were among their primary sources of income; the studio, and
Milton in particular
, created striking and inventive book covers at a fast and furious pace. So, in 1961, Milton was a natural fit to chair AIGA's committee for "Paperbacks USA: An Exhibition of Covers." (The jurors for the exhibition were art director Irwin Glusker and designers Janet Halverson and
George Tscherny
.) The call for entries rather formally invites designers to submit their work for the growing market of paperbacks, and takes pains to distinguish this work from hardcover book jackets.
"The AIGA recognizes that the paperback is a graphic solution to a specific merchandising problem, and the wide variety of solutions which American publishers have evolved will not be evaluated in competition with casebound books and their particular sales and manufacturing problems... Today it is now clear that paperbound publishers are not creating a hitherto undeveloped demand for their products; they are filling an already existing need with a product that is attractively priced, attractively sized, and editorially diversified."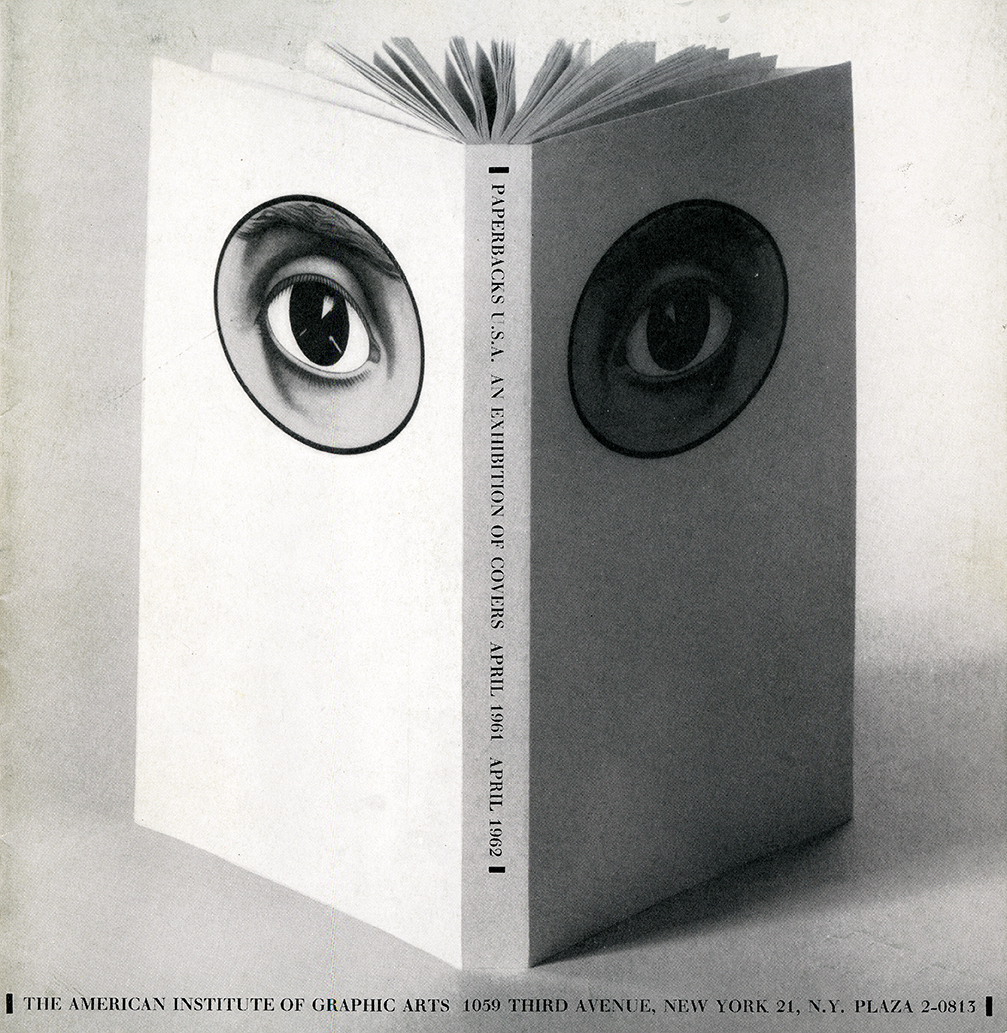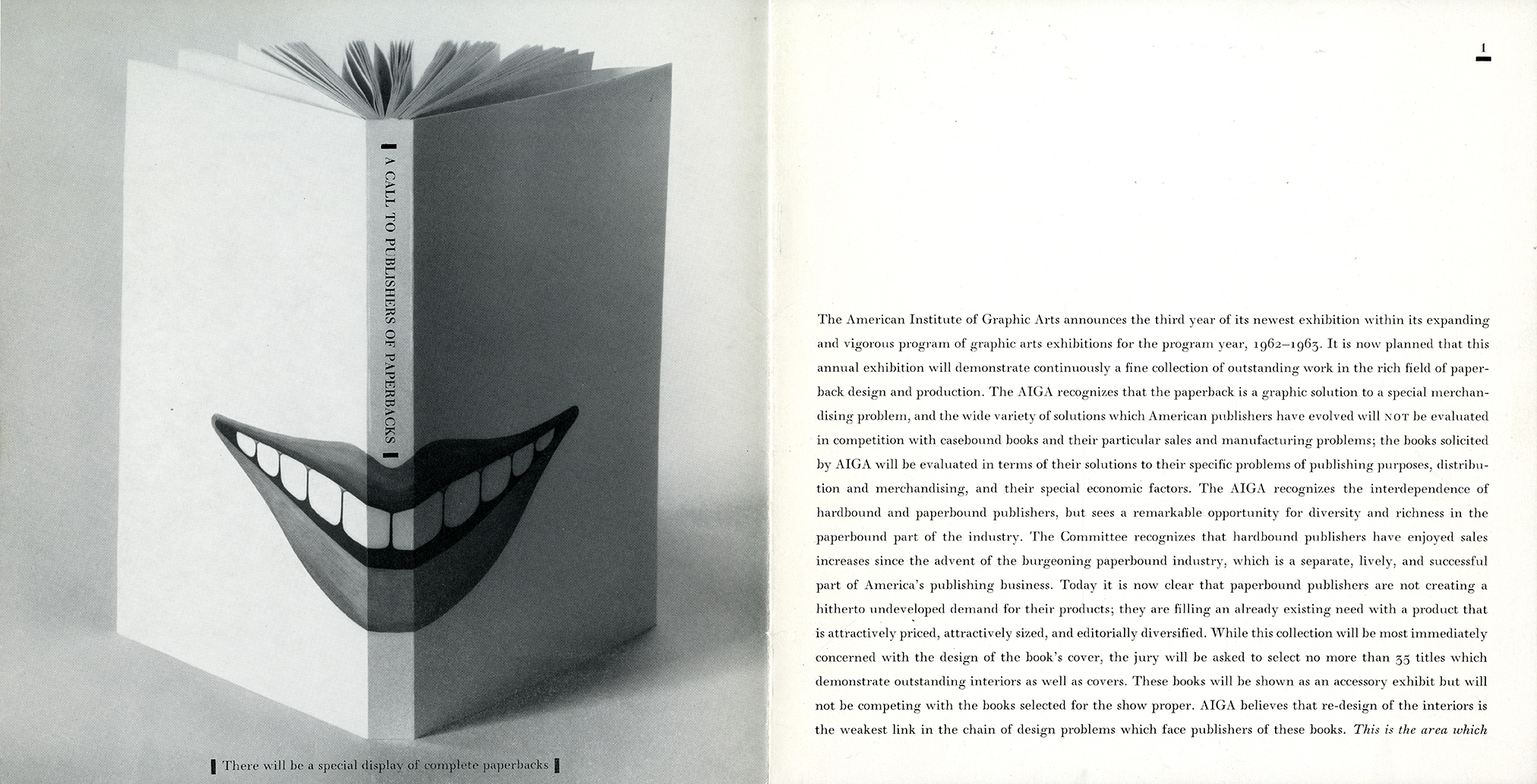 Milton designed this black and white brochure, which features two 3-D works of design: one open book with eyes peering out from the front and back covers, and another with a mouth extending across the spine. Milton was always able to find photographers who could really do his work justice; this piece was shot by
Sol Mednick
. Mednick also photographed Milton's painted classical bust for his
first subway poster
for SVA in 1965 (which was among his very first commissioned posters).
This article also appears in
PRINT
.