In 1988, the School of Visual Arts commissioned Paula Scher to redesign its logo. A longtime faculty member and founder of Koppel & Scher, at the time she was best known for packaging and editorial design. This project for SVA in some ways predicts some later work she would produce for Pentagram, after she was invited to became a principal in for the firm 1991.
Milton Glaser had designed a special logo and posters for the 40th anniversary of the school the prior year, and Scher's was to take its place after the festivities. Her configuration continued the geometrical approach of Glaser's interim logo, but pared it down to simplified letterforms in circles.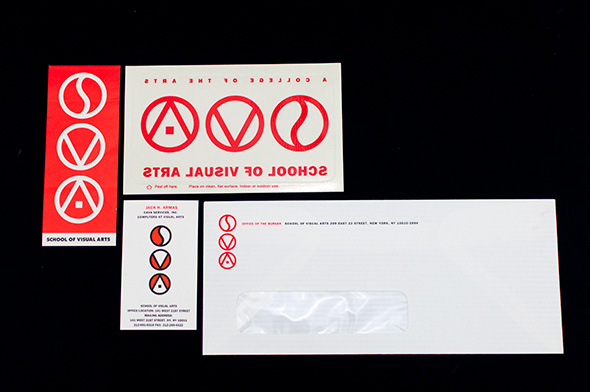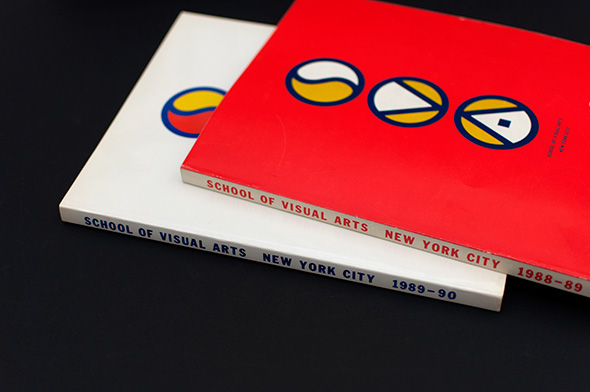 Many of the designs were worked out in uniform red. The first two catalogues using the design were in primary colors. Administrative and executive departments of the school used more muted palettes, and varied the treatment and fill of the circles.