In 1981 Milton Glaser redesigned the logo for Sammontana, an Italian ice cream company based in Empoli. (The
Italian Logo Museum
has a great historical overview of the evolution of Sammontana's logo since its founding in 1946.) Glaser's work for Sammontana is just one of his many projects for Italian clients (e.g.,
Olivetti
,
Vespa
,
Venice Biennale
, etc); of course, Glaser's love affair with Italy began with his
Fulbright year
in Bologna studying with Morandi.
Glaser's primary logo for Sammontana consisted of a half circle with a simplified, smiling ice cream cone; this logo has mostly survived intact and is still used today.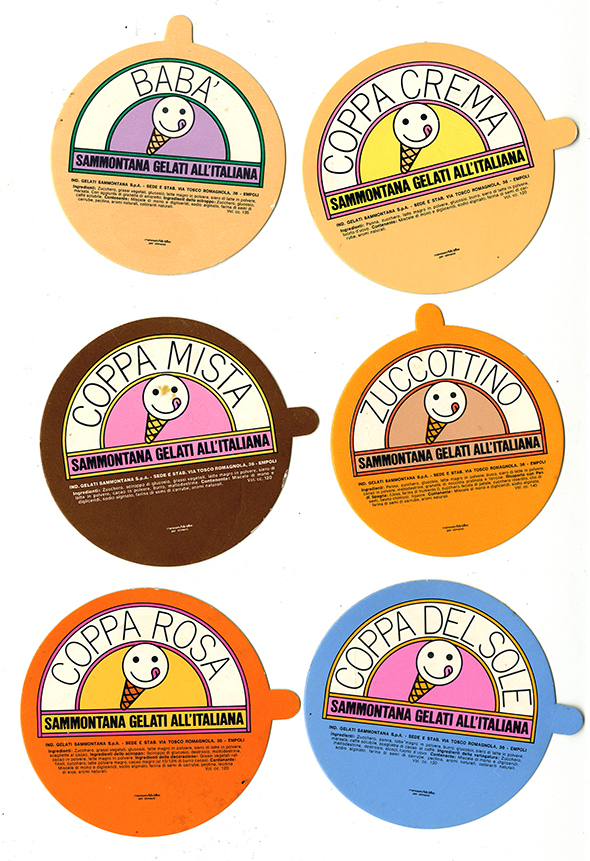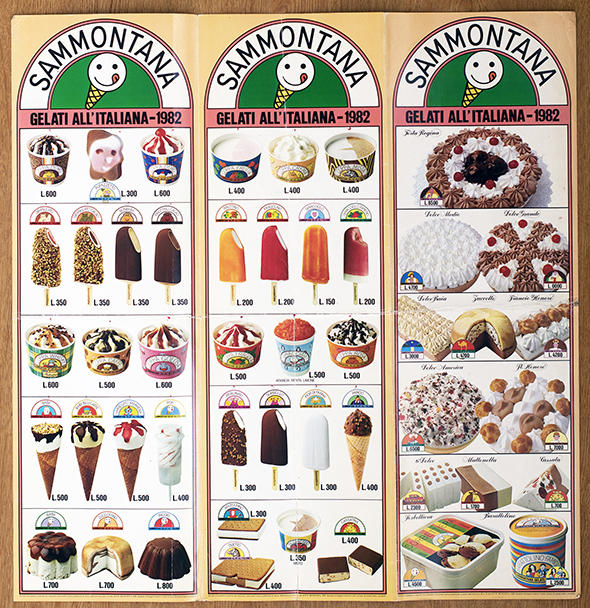 But the project also included customized designs for individual flavors, each with its own character and coordinated patterned label design. It's not hard to imagine Pirottino Cacao, Granulato Amarena and Duetto interacting in a make-believe world. The distinctive packaging is designed like a set of trading cards; each one is special in its own way. What kid (or grown-up) wouldn't want to collect them all?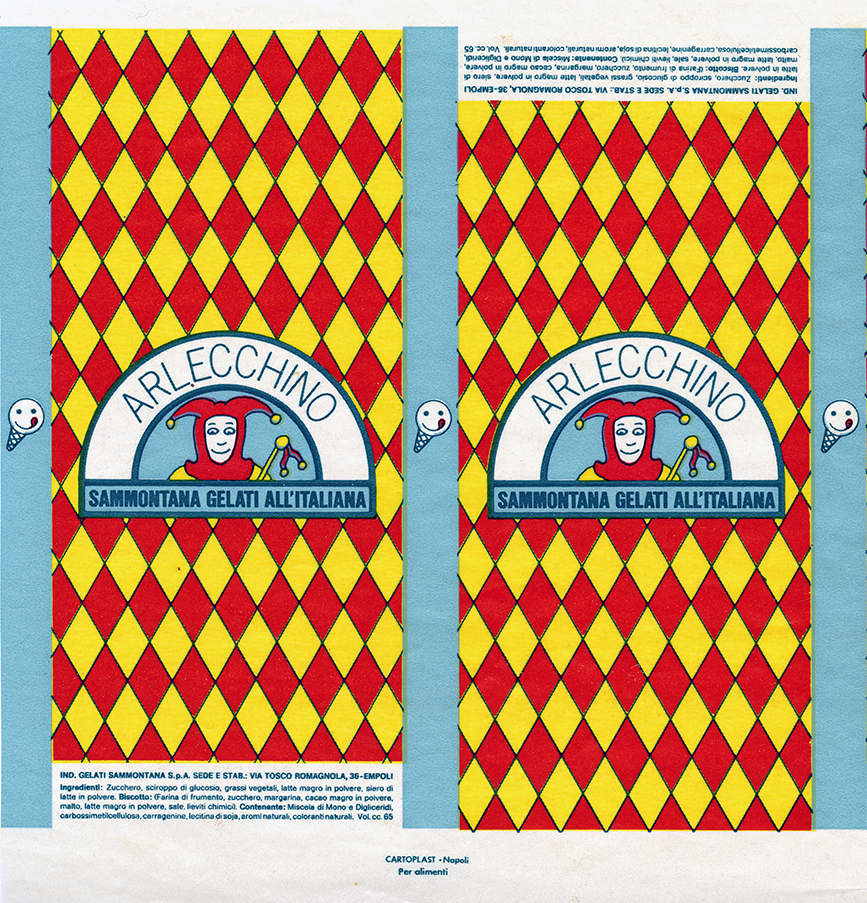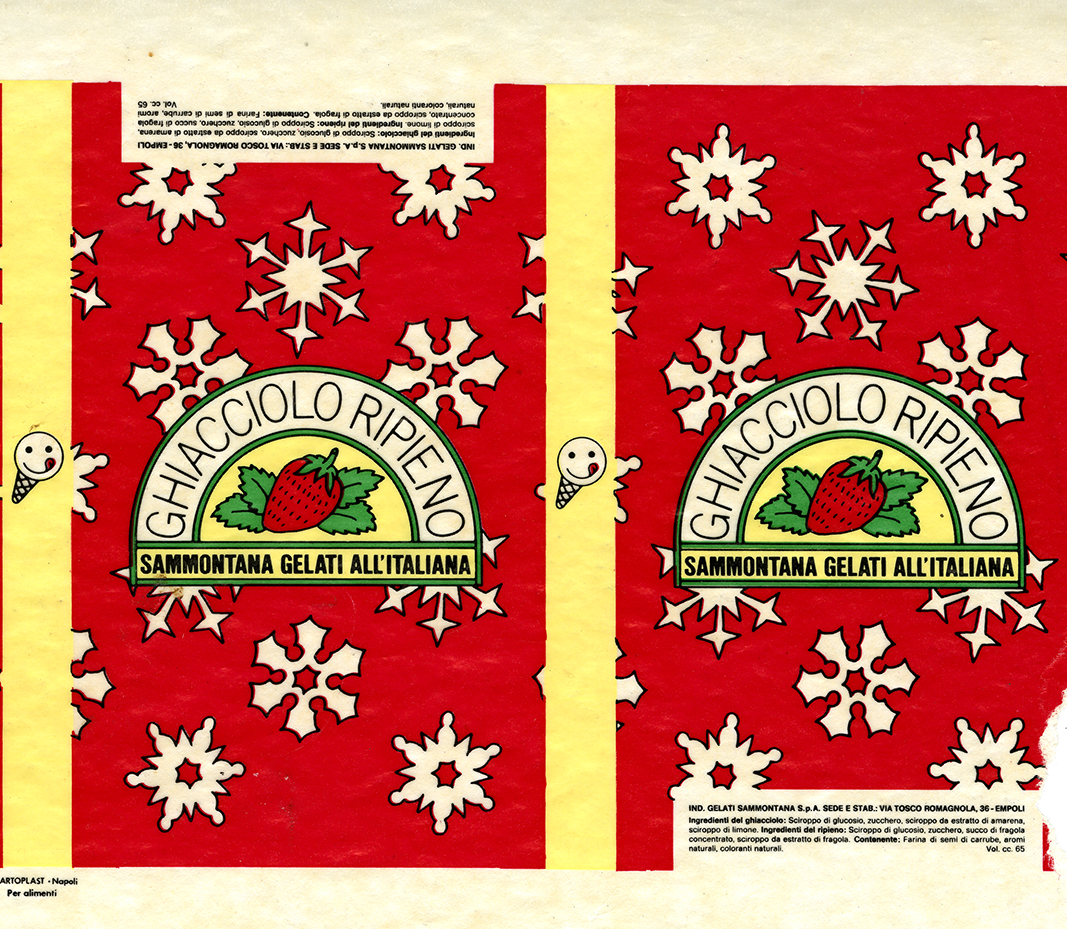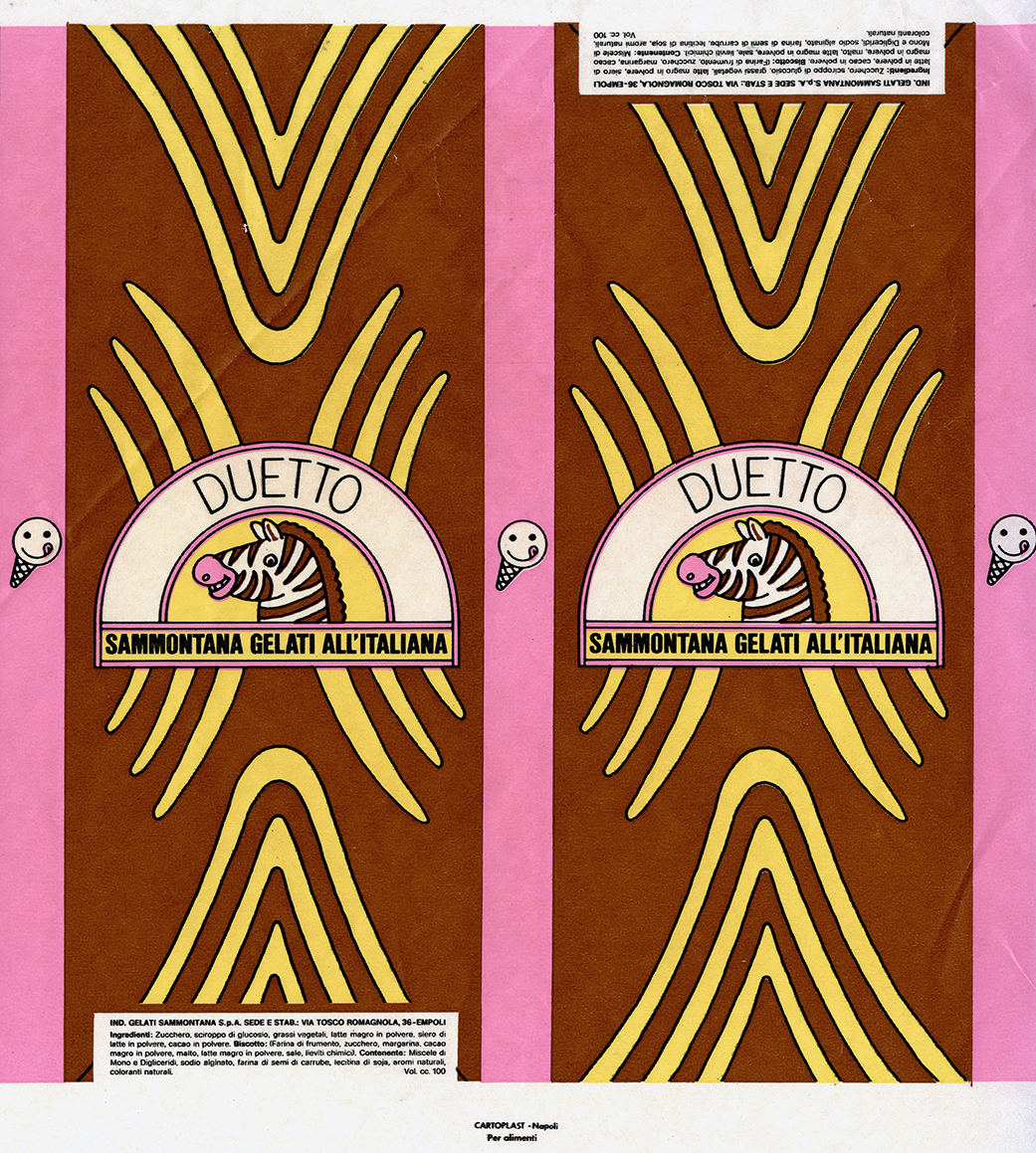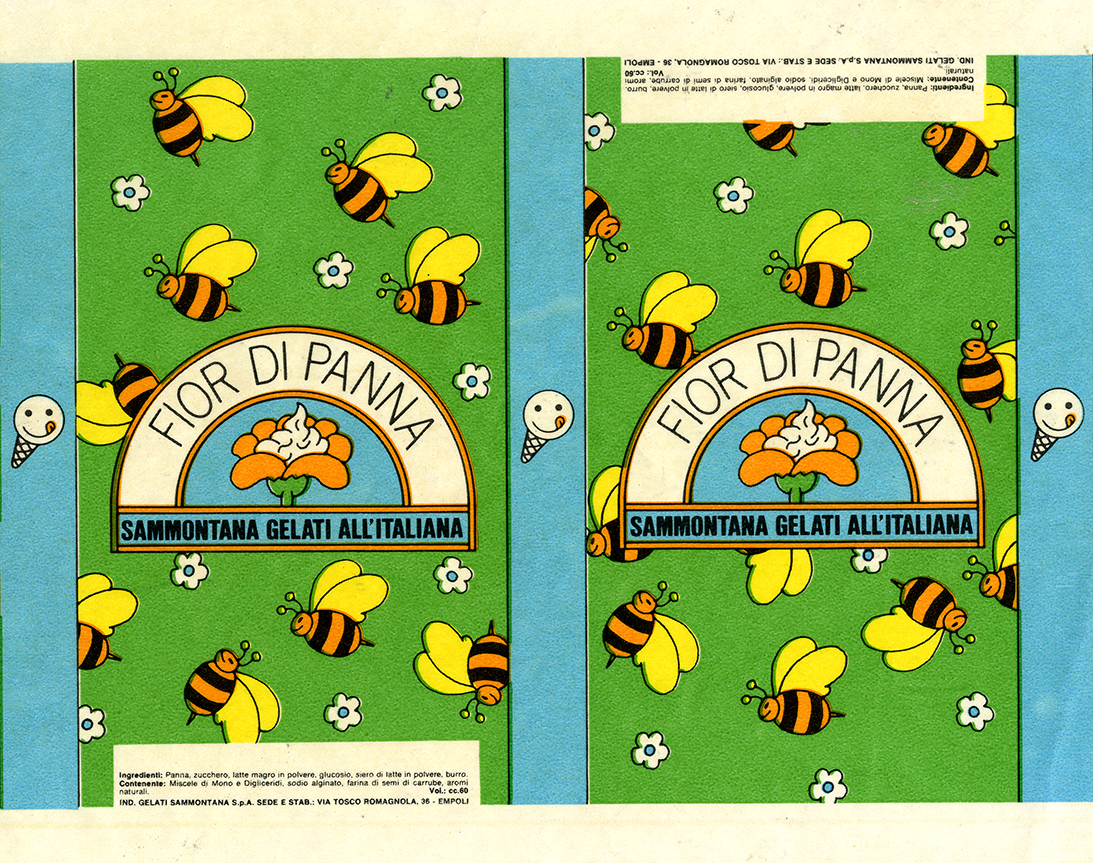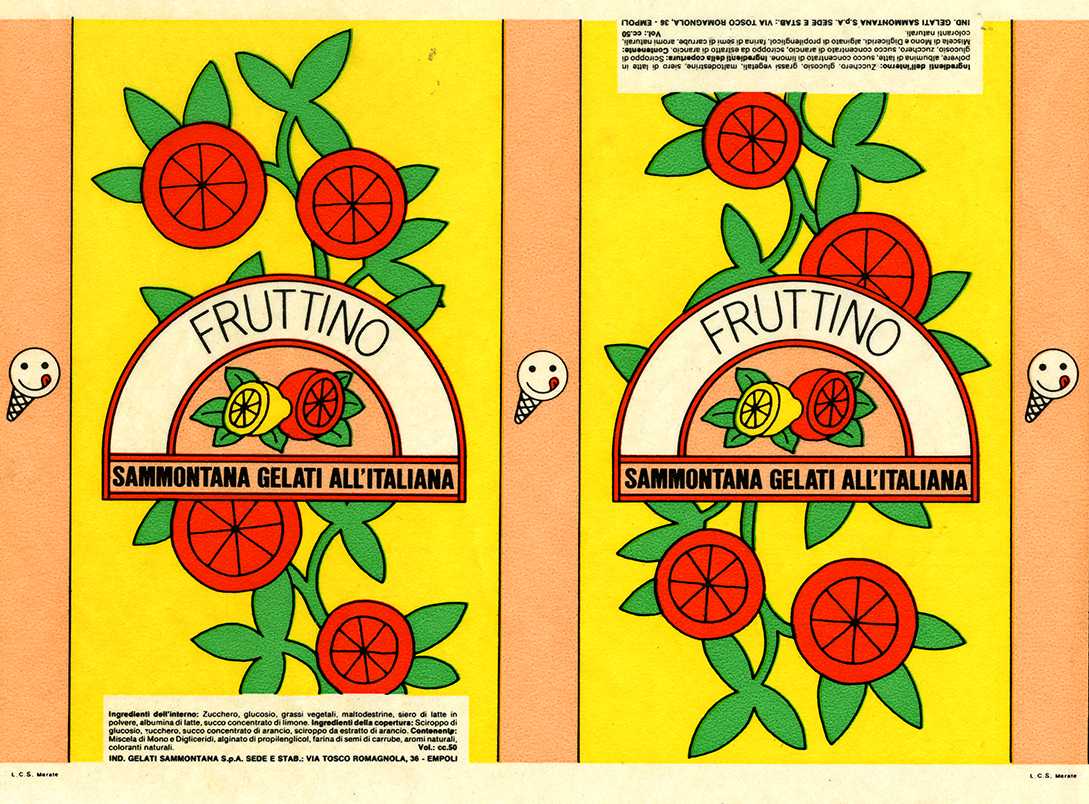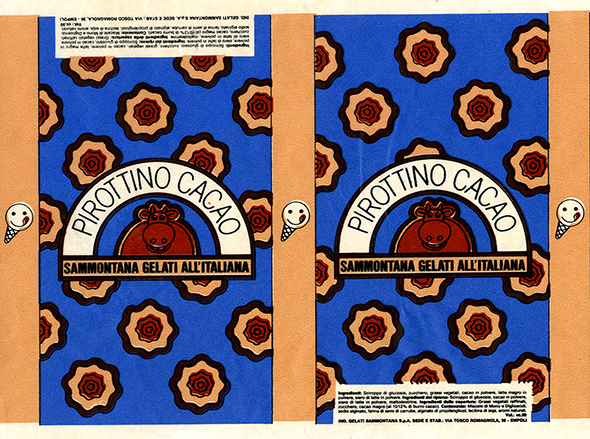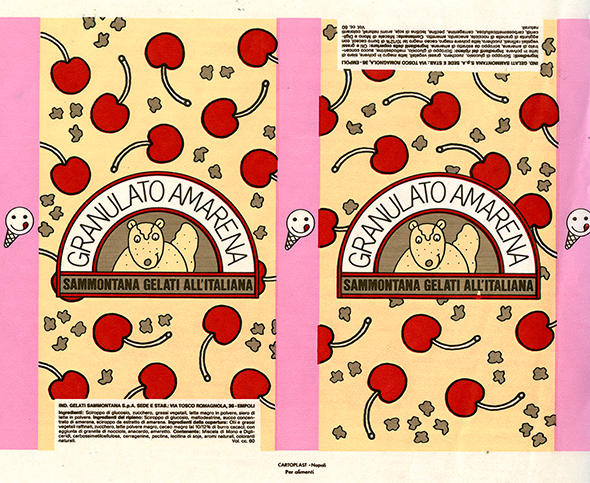 This article also appears in
PRINT
.