In 1956, The Cartoonists & Illustrators School changed its name to School of Visual Arts and significantly widened its scope and ambitions. Moving beyond its trade school beginnings, SVA took steps that would eventually lead to its accreditation as an independent college of art. The school enlisted its faculty members, all working designers and illustrators, to create eye-catching course and event announcements, as well as contribute to an ambitious subway poster campaign that continues today.
In a 1966 issue of Graphis (No. 124, Vol. 22), SVA founder Silas Rhodes wrote about the new quality and adventurousness in campus graphics.
The term campus graphics… was until recently virtually nonexistent. Although here and there one could find a publication of quality, for the most part campus graphics [were] an amorphous body of material sporadically produced and singularly banal in design, insipid in photography, uninspired in text and undistinguished in typography. Graphic design as a catalyst for communication was mistakenly equated with crass commercialism, and colleges and universities studiously avoided professional mass media techniques in their publications. Now that campus graphics [have] come of age, much remains to be done and much can be done. Unlike brand advertising, which depends on the rapidity of its message achieving results on the following morning… campus graphics [are] institutional and educational. Formerly, that meant dull. Today, such a description should connote communication without clichés – instructive and entertaining, witty and serious, sometimes profound but never pontifical or downright silly… All the unnecessary distractions and complications of commercialism can be stripped away and standardization of popular art… can disappear."
Rhodes highlighted not only design from SVA, but also exemplary publications from Pratt, UCLA, and MIT (whose Jacqueline Casey employed modernist graphics to communicate scientific concepts), among others. The work coming from SVA was distinguished by its emphasis on the humanities and its desire to use the subway campaign to get New Yorkers thinking about the role of the artist across disciplines.
To that end, many of the SVA subway posters of the 1950s and 1960s had a distinctly cerebral bent, incorporating quotes from writers, poets, and philosophers. The campaign has a high-mindedness that recalls The Container Corporation of America's Great Ideas of Western Man series.
The subway posters here (art directed by Silas Rhodes) are by George Tscherny, Ivan Chermayeff, Phil Hays, Robert Weaver, Bob Gill, and Jack Wolfgang Beck, all of whom taught at SVA at the time.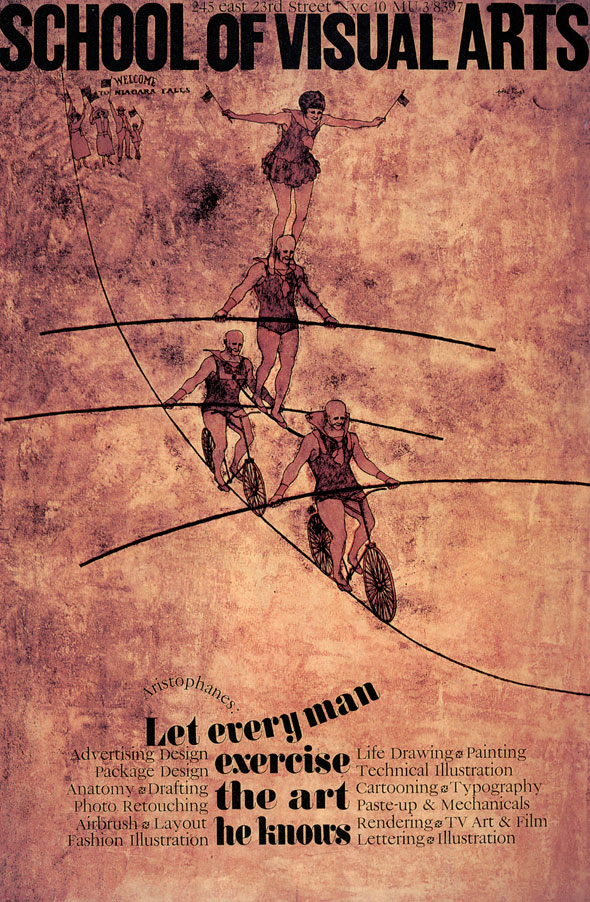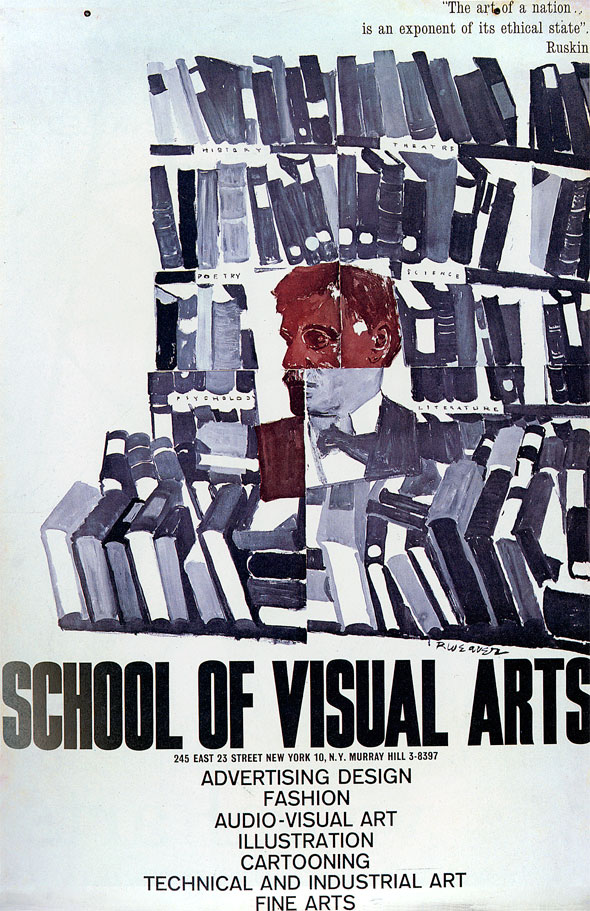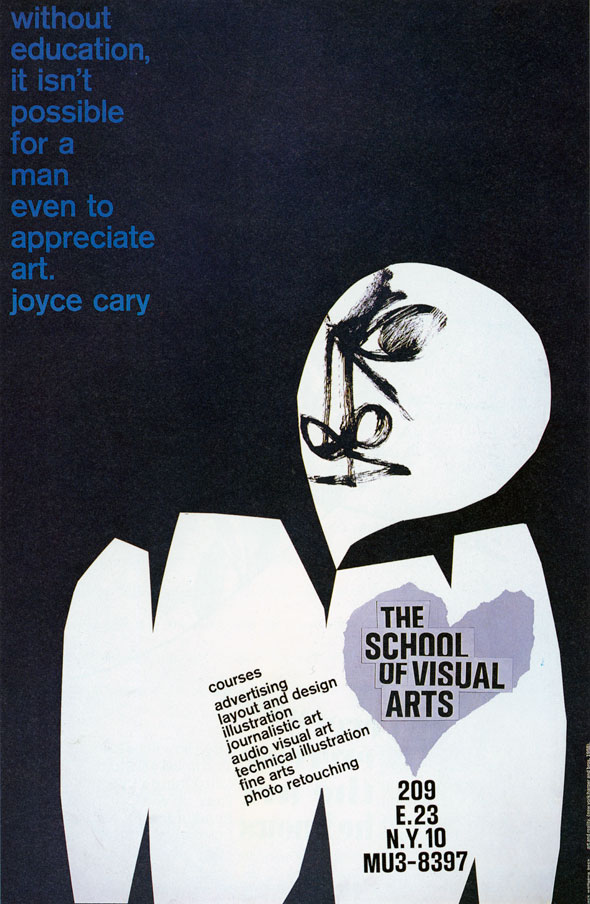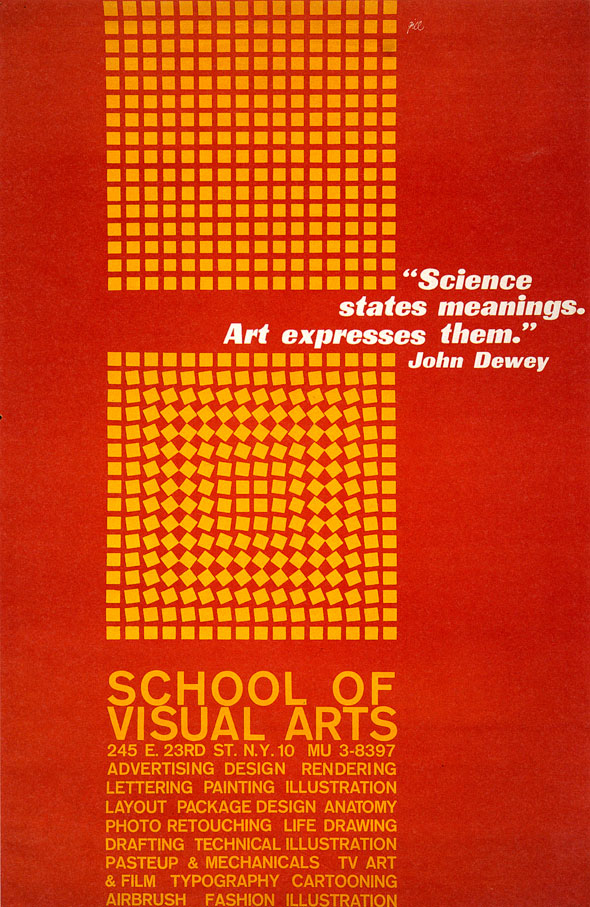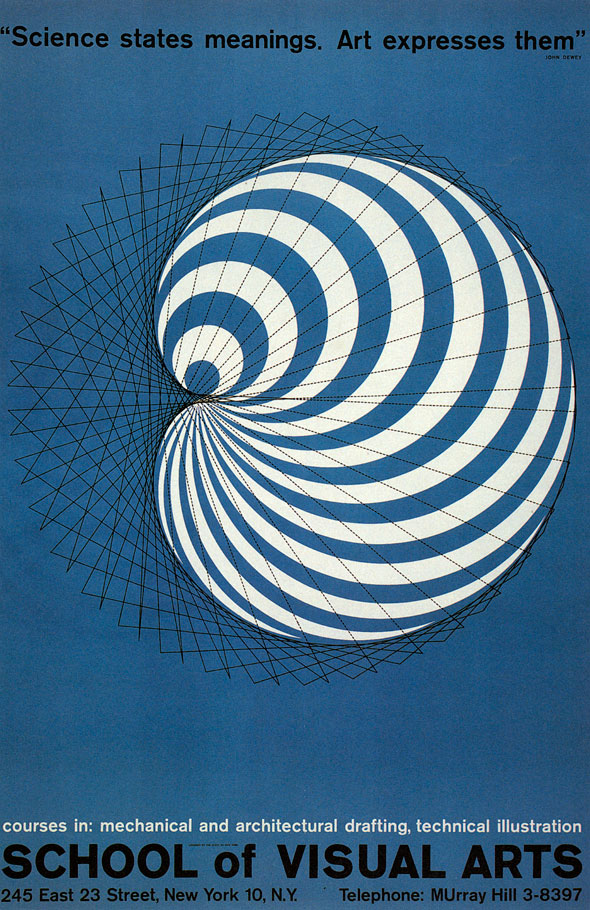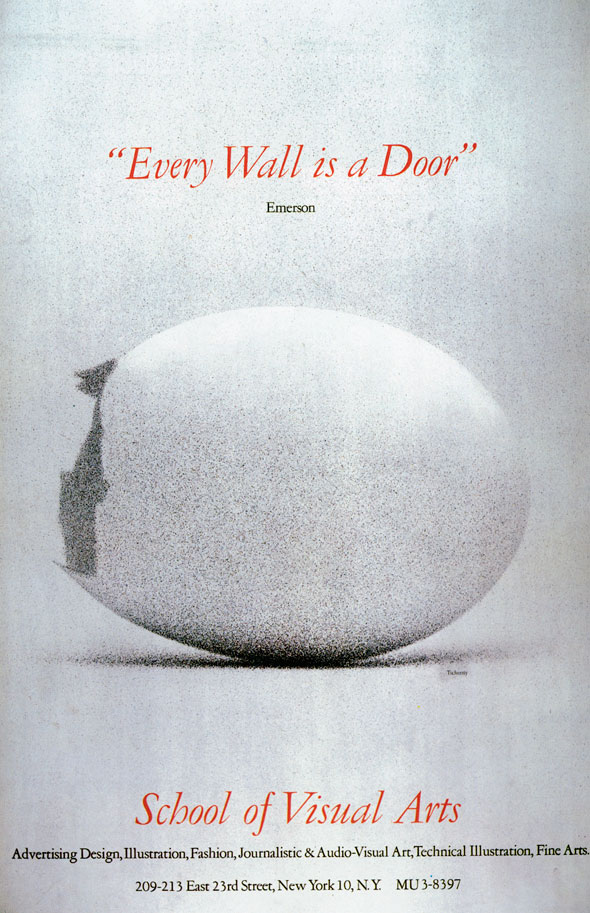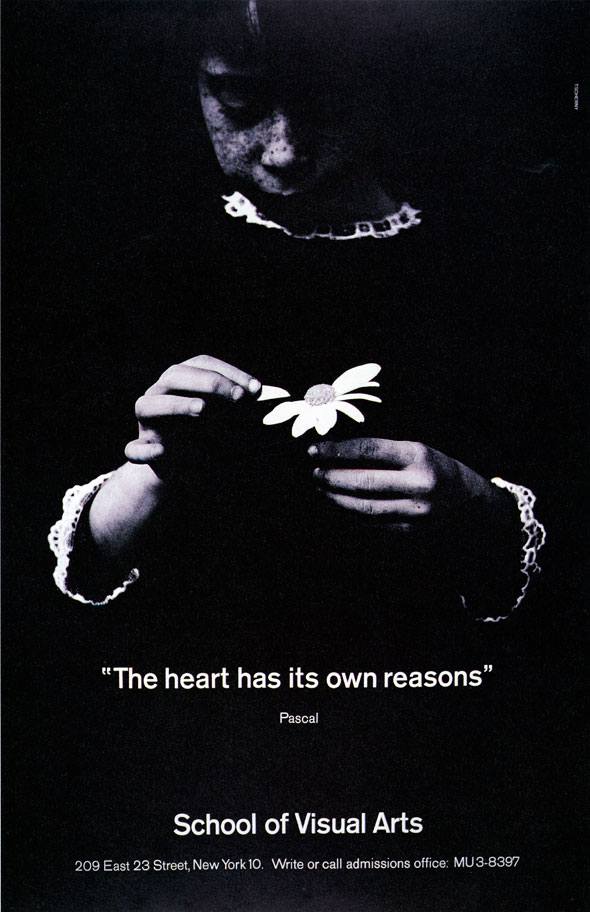 There may be no relationship at all, but George Tscherny's 1962 (non-political) daisy poster brings to (my) mind Lyndon B. Johnson's Daisy spot of 1964, the controversial campaign commercial that raised the specter of nuclear obliteration.
This post also appears on our PictureBox blog.