Legendary publisher, curator, designer, and film producer Robert Delpire was a longtime supporter of Push Pin Studios; Milton Glaser, Seymour Chwast, and Paul Davis all were the subject of solo exhibitions at Delpire's Paris gallery in 1960s and early 1970s. The admiration was mutual: Shirley Glaser organized an exhibition of Delpire's work at SVA in 1968, featuring advertising, promotional works, books, and film stills, plus screenings of two films he produced: Cassius Le Grand, a 1963 film about Cassius Clay (a year before he became a member of the Nation of Islam and changed his name to Muhammed Ali) and Flagrants Délits, about Henri Cartier-Bresson.
The invitations for both Glaser and Chwast's solo exhibitions at Galerie Delpire were variations on the idea of a mask: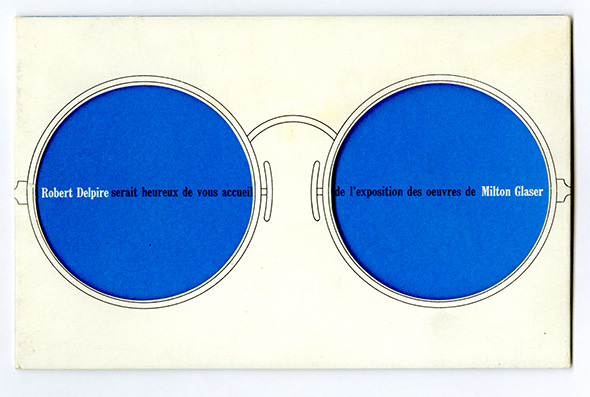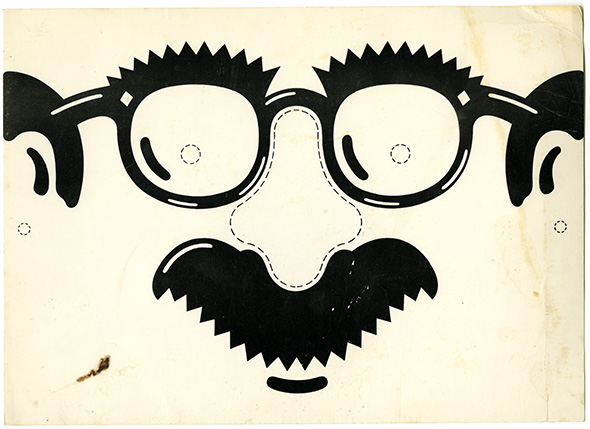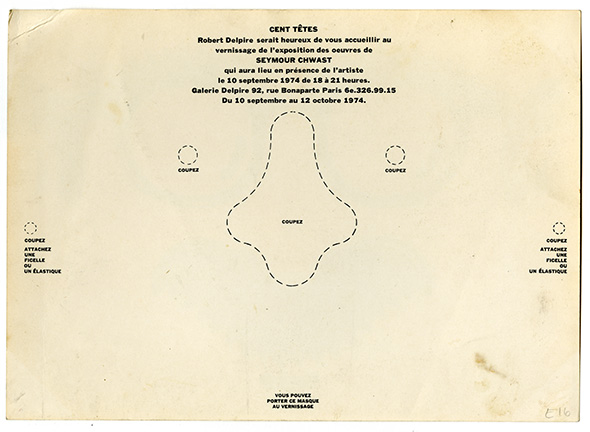 Push Pin Studios as a whole was also featured in an exhibition in 1981 (though this was long after Glaser departed Push Pin to start his own studio).