What designer doesn't want to take a shot at the tiny canvas that is the postage stamp? Milton Glaser initially got his chance in 1993 with his series of United Nations Healthy Environment stamps for the United States Postal Service.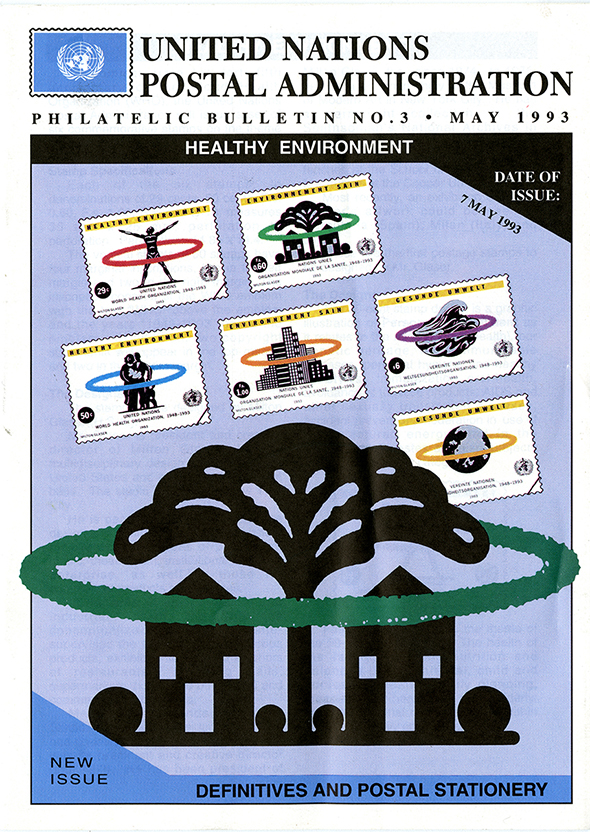 He got a second opportunity just four years ago, in 2016, when tiny San Marino, an independent republic located within northern Italy, called upon him to design stamps to commemorate National Poetry Day. San Marino has long produced beautiful stamps prized by collectors; the country even derives income from their sale. This twenty-four square mile republic boasts the world's only philatelic minister of state.

Milton's series of three stamps, which feature stylized and anthropomorphized trees, flowers, and birds, represent a full circle moment. In the 1960s, he frequently drew fanciful flowers casually growing from human heads, from a more subtle floral headdress to a full on explosion of blooms. The 2016 stamps reverse the idea; now, the human faces represent the unexpected element as they emerge from nature.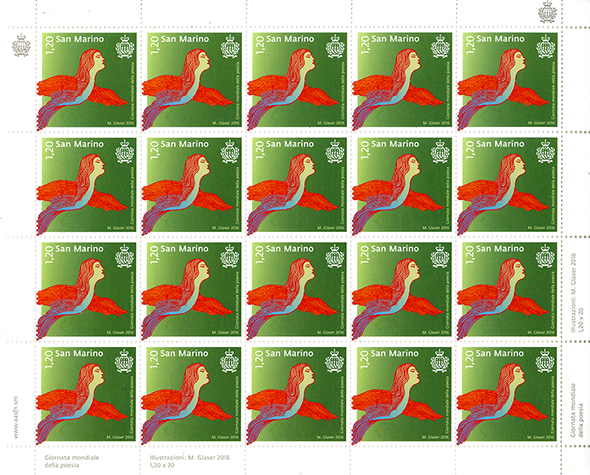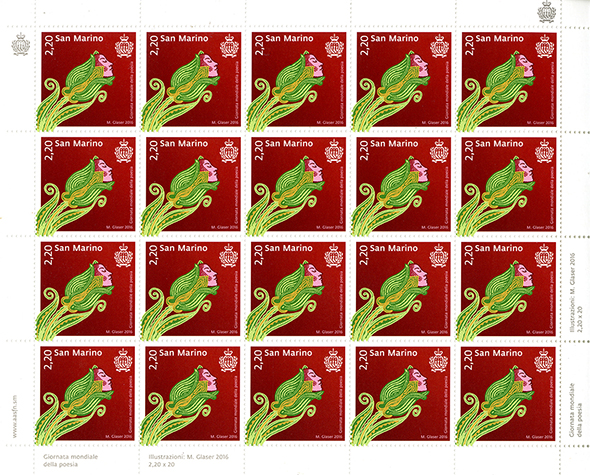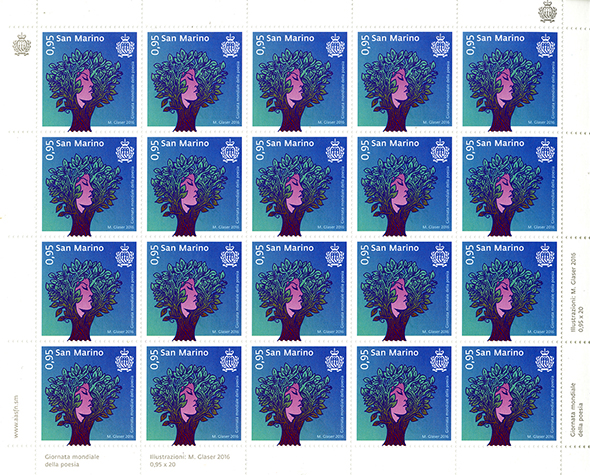 This article also appears in
PRINT.